'In my nature' to perform at low-grip Portimao says Sainz as he finishes opening day in P4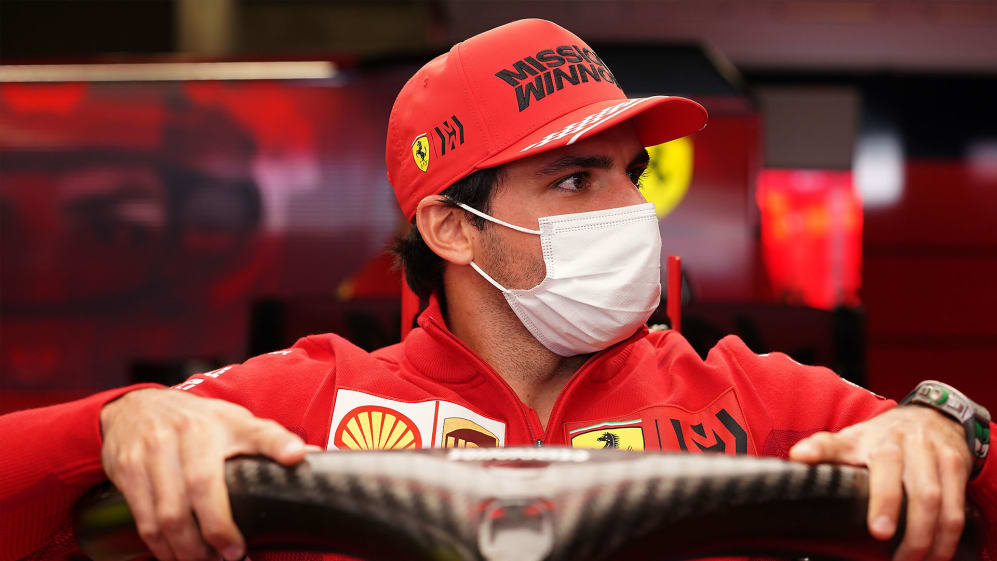 Carlos Sainz's fourth-place finish in FP2 had the Spaniard smiling at the end of Friday running for the Portuguese Grand Prix, and it seemed that the son of rallying royalty enjoyed his turn on the slippery surface of Portimao.
Red Bull's pair, among other drivers, have already remarked on how slick the Portimao surface is, but Sainz seemed to relish the conditions – much like his rally championship-winning father would – on Friday having finished ninth in FP1 and fourth in FP2.
FP2: Hamilton heads Verstappen and Bottas at Portimao to seal Mercedes clean sweep on Friday
"Yeah, very… very positive day for me," he began. "We keep the learning curve, we keep the different track conditions today and probably the lowest grip of the season so far; Bahrain and particularly Imola was really high grip; today was really slippery. And it's another experience in the bag just to see how the Ferrari feels in very low grip conditions, very gusty. And just going through my processes and having a decent day.
"I do like low grip conditions. It's always something that I guess is in my nature and I do like the hassle of having to find grip in places where there is not…"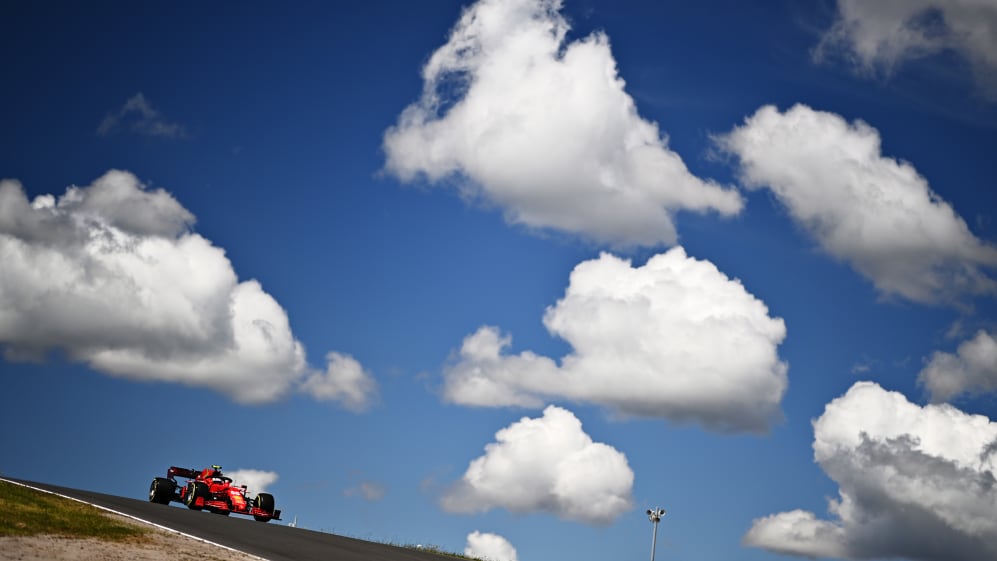 However, the former McLaren driver – who respectively finished sixth and fourth in Imola's FP1 and FP2 sessions – warned that Ferrari's Friday pace may not hold up on Saturday compared to their rivals.
He continued: "But at the same time, you know, we saw in Imola, that on Friday we tend to be a bit stronger than maybe on Saturday, Sundays. Is that because of fuel, or engine? I'm not sure.
READ MORE: Norris 'not confident of being in top 10' after tricky first day at Portimao
"Then we see other teams taking bigger steps on Saturday, so I'm going to keep it on the cautious side and see how it goes tomorrow."
Team mate Charles Leclerc also managed a top-five finish on Friday in Portugal as he was fourth in FP1 and seventh in FP2 – and echoed Sainz's comments on the track surface.
"Oh, it was basically the same. Very, very tricky to drive the car, but I'm having fun in those conditions. It was very tricky, maybe too tricky in FP2 to have fun with the wind especially there were quite a lot of gusts everywhere on track, so difficult to stay on track, but apart from that it's been a good day.
READ MORE: Hamilton predicting 'exciting' fight for pole with little to choose between Mercedes and Red Bull
"We've done all the programme that we wanted to do, and it looks like we are quite competitive for now, so we need to keep pushing," Leclerc concluded.
Ferrari are just seven points behind McLaren in the standings ahead of the Portuguese Grand Prix in a battle of two goliaths for third in the constructors' championship.