Norris 'not confident of being in top 10' after tricky first day at Portimao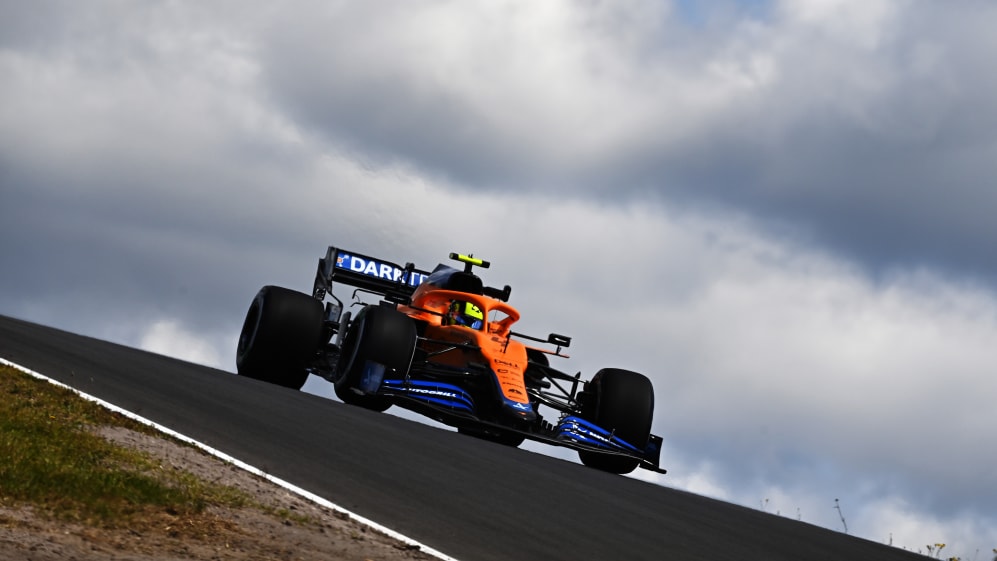 Lando Norris has had a storming start to the 2021 season, finishing fourth in the Bahrain Grand Prix and following that up with a podium last time out at Imola. But the McLaren driver was not optimistic about his pace in Portugal, and even said he was not confident of making it into the top 10 this weekend.
Norris finished eighth quickest in first practice for the Portuguese Grand Prix, and 12th in FP2, but said he found the day "tricky", adding that he expected his McLaren to be a bigger handful this weekend than it was at the past two rounds.
READ MORE: FP2 – Hamilton heads Verstappen and Bottas at Portimao to seal Mercedes clean sweep on Friday
"The car balance isn't maybe quite as good as the past few weekends, so we definitely have a bit of work to do to be confident of being in the top 10," he said.
"You don't have like an obvious one lap where the tyres are good, they last two or three laps here, so it's different, it's tricky. Probably a little bit better than last year from what I remember, but still very tricky, a lot of people making mistakes, myself included, so it's not easy to put it all together," he explained.
Team mate Ricciardo, who is behind Norris in the standings having joined the team for 2021, was far more pleased with his own progress, as he continues to try to get to grips with the workings at McLaren, and the intricacies of his MCL35M.
"It was good," he said after finishing eighth in FP2 and 12th in FP1. "I felt like really from Lap 1 this morning I just felt that everything was a bit more familiar. It's starting to feel like my car. the confidence is getting there, and the understanding of the car is getting there, so I think today was definitely a step forward.
READ MORE: Work to do for Red Bull on 'super slippery' Portimao says Verstappen – but Perez eyes pole
"I know the cars are probably slower this year but yeah, it's still slick and very prone to mistakes and losing the rear, but I think in saying that it was difficult conditions, I was still happy with the day. I got on with it and yeah, I think we're there or thereabouts where we probably need to be."
So who are McLaren's rivals this weekend, according to the Australian?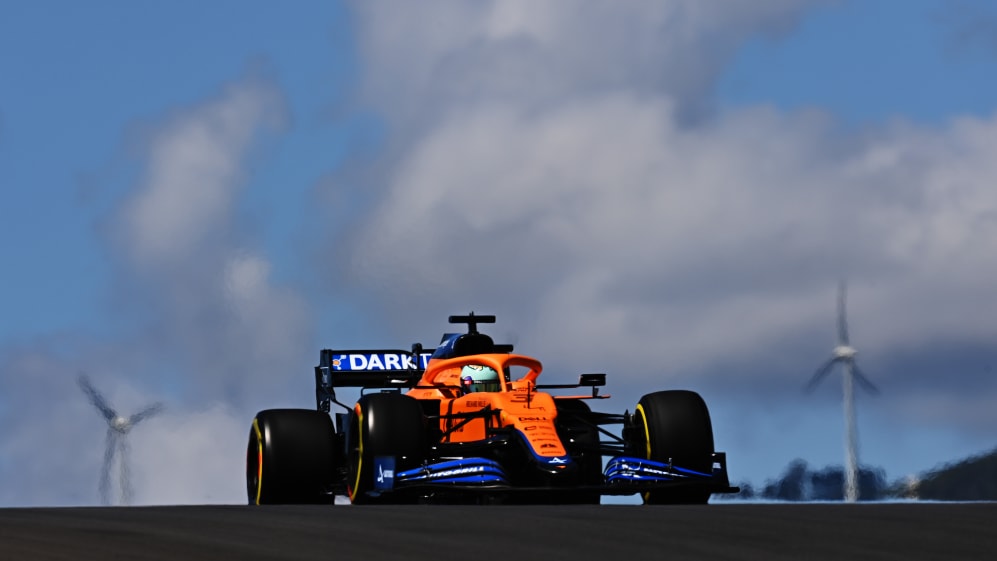 "Everyone," he replied. "I think what we've seen is we're certainly closer to Merc and Red Bull but it seems like the whole field is so [close]… if we're not in that top two, three battle, it's wide open…
READ MORE: 'Nice to be thrown in the deep end' says Ilott as he remains coy on Alfa Romeo race chance following FP1 debut
"I think Ferrari is going to be there all year, I think they're going to be a real rival for us. Alpine, both cars have put in some good laps today. We'll just try and be best of the rest for now and I think that'll be a good day tomorrow," he concluded.
McLaren sit a healthy third in the standings, just seven points ahead of Ferrari, after a bumper haul at Imola.