Feature
IN NUMBERS: The facts and figures behind the new Las Vegas Grand Prix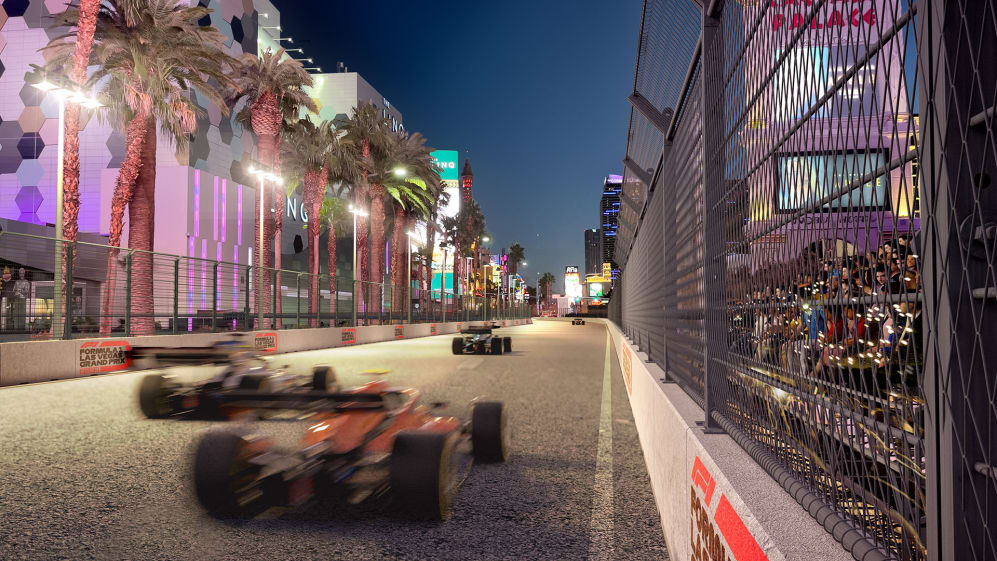 Formula 1 is heading back to Las Vegas next year, with the American desert city – famed for its bright lights – hosting a street race that will see the cars power their way along the iconic Las Vegas Strip. Here are the key numbers to get you up to speed…
6.12
Creating a street circuit is an exciting challenge for any designer – and Las Vegas was no different. Countless hours were spent assessing the topography both in person and on Google Earth. That yielded 31 different layout variations before a 6.12km version was agreed upon. That makes this venue the second longest street track on the F1 calendar, behind the Jeddah Corniche Circuit, and the third longest overall (Belgium's Spa Francorchamps leads the way on 7.004km, in case you were wondering).
READ MORE: Las Vegas to host Formula 1 night race from 2023
14
Weaving its way through Las Vegas's existing infrastructure, F1's newest street circuit features 14 corners. Only Austria's Red Bull Ring and Italy's Monza have fewer turns, while Zandvoort, the Hungaroring and Montreal all have the same. Nine turns go left, the other five go right. There are three healthy straights, a high-speed cornering sequence and a single chicane section.
342
With so many straights – and only a few slow corners – this track is going to be a fast one. Cars will hit top speeds of around 342km/h (212 mph) according to simulations. And our data suggests average speeds will be similar to those found at Monza – aka the Temple of Speed – which means teams will bring their low-downforce aerodynamic packages, complete with shallow rear wing, similar to what they take to Monza and Spa.
REVEALED: Check out the Las Vegas Grand Prix circuit's layout
2
One of those straights will be around 2km and runs over one of the most famous pieces of road in the world – the Las Vegas Strip. Drivers will experience an assault on their senses as they blast past iconic hotels including the Venetian, the Bellagio and Caesars Palace – whose old car park was home to the previous two runnings of the Las Vegas Grand Prix in 1981 and 1982.
90
As they approach the Cosmopolitan Hotel, drivers will hit the brakes and get their machines slowed down inside a 90m braking zone, before tackling the Turn 11 left-hander. This is one of the best places to overtake, with countless viewing spots from hotel balconies, bar windows and restaurant terraces available to catch a glimpse of the action.