Inaugural F1 Esports China Championship winner crowned in Shanghai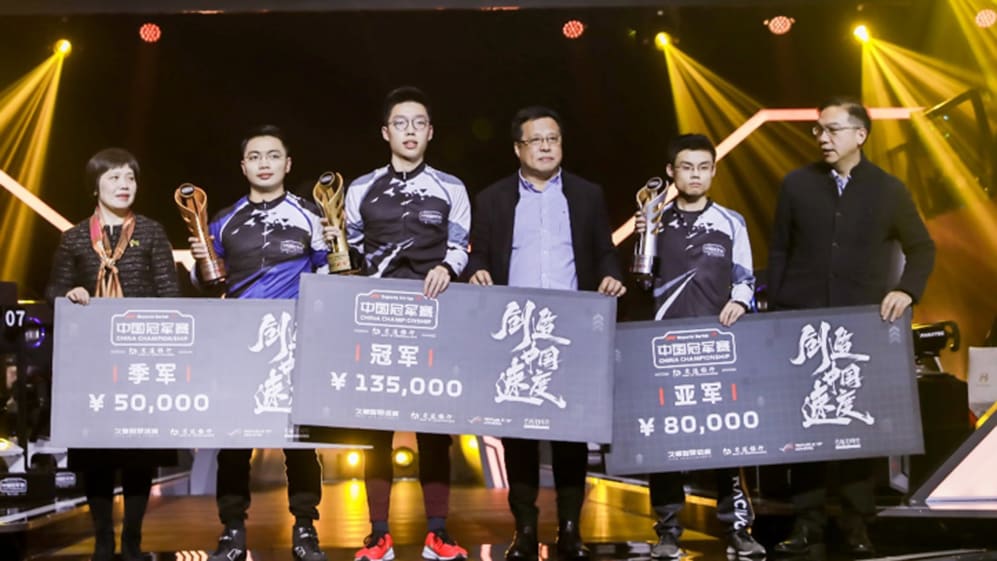 Months of intense battle. Thousands of entrants eliminated. Millions watching. The inaugural F1 Esports China Championship concluded in fine style, with Tang Tianyu and Yuan Yifan coming out on top. After securing first and second in the first ever regional F1 Esports Series championship, both will now receive a once in a lifetime invitation to London later in 2020 as a driver in the Pro Draft.
Hui Space – a complex within the world-famous Shanghai Stadium – played host to the Grand Final on January 4-5. Over the course of this two-day event, 100 racers were put through their paces, with only the top 40 making it to the second day of knockout racing. From there, the herd was thinned even more, dropping down to a final pool of 20. This group then fought in two final races, around Silverstone and Shanghai.
Incredibly, both Tianyu and Yifan, the top two drivers, scored exactly 44 points for a second place and a win, plus a fastest lap apiece in the races. However, due to his pair of pole positions, it was Tianyu who was crowned champion. He takes home an impressive trophy, as well as 135,000 CNY of prize money. Yifan and third-placed Lin Zhuoyi scooped 80,000 and 50,000 CNY respectively, meanwhile.