Interview F1 Unlocked
INTERVIEW: Nico Hulkenberg is 'Hulken-back' for good – and he means business…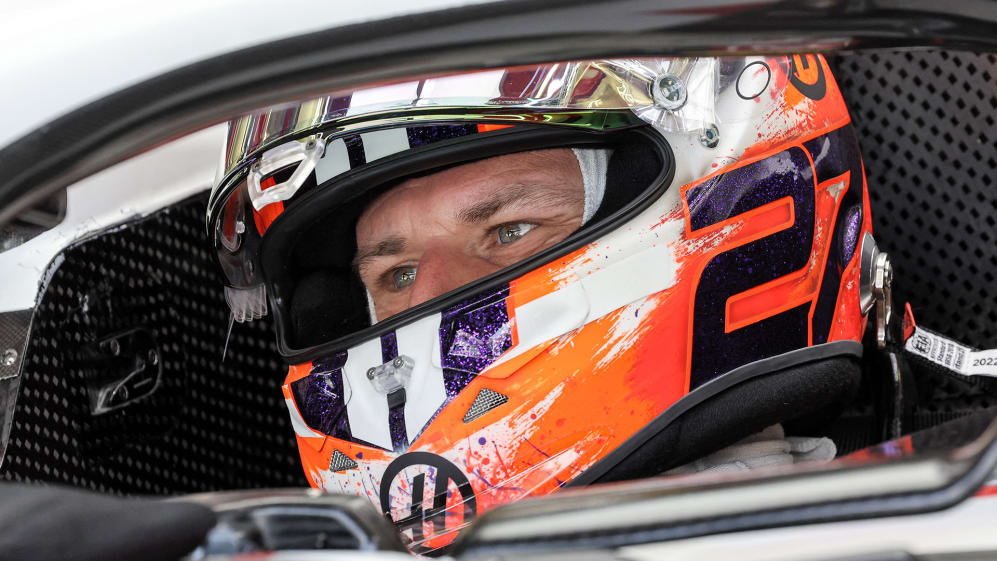 Nico Hulkenberg was one of the stars of the Bahrain Grand Prix weekend as he marked his F1 comeback in style with high-flying practice performances and a place in the pole position shootout in qualifying. We sat down with the German on the eve of the new season to discuss his journey back to the grid with Haas and his hopes for the future as he aims to finish what he started in the top echelon…
A cheeky grin greets me as I lock eyes with Nico Hulkenberg in the Sakhir paddock ahead of our sit-down interview. He's just hopped out of the Haas VF-23 for the final time during pre-season testing and appears to be in an excitable mood ahead of the 2023 campaign getting under way.
ANALYSIS: Why Haas split with Schumacher, how Hulkenberg got the nod – and why Steiner isn't worried about tension with Magnussen
This is, of course, another shot at the big-time for the 35-year-old, who made his F1 debut with Williams back in 2010 – bagging a pole position in his rookie campaign – and enjoyed further competitive stints Force India, Sauber and Renault, albeit never quite reaching the heights of the podium.
A little earlier in the day, Hulkenberg had tested my interviewing technique during a separate lunch time catch up for F1's digital channels by initially repeating my questions word for word, with a side offering of a few mischievous smiles, but this time he was – thankfully for the outcome of this feature – keen to jump straight in with some thorough answers.
Hitting the ground running with Haas
"I feel happy – to be back, first of all, because it was not clear and a given that I would retain another full drive again. I'm happy about that and to be in the driving seat again," says Hulkenberg, while taking some sips of well-earned water to quench his thirst in the afternoon heat.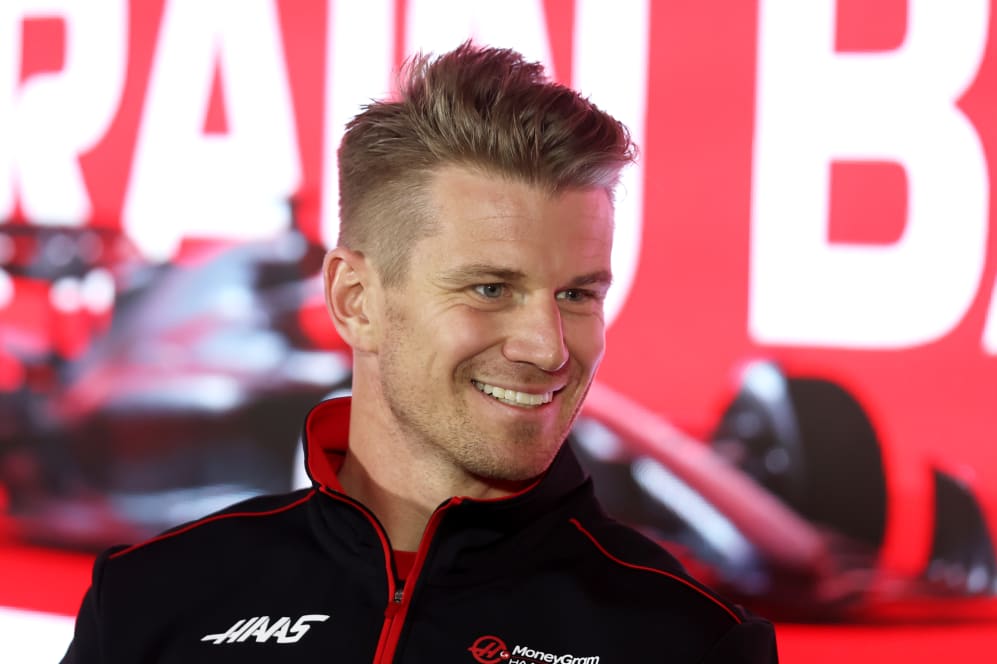 "I feel quite good and positive. For me, it's about the feeling you have in the car, and how confident you feel with the car. I have to say, again, it wasn't a given, but I think I've stepped in with quite a good level already and evolved that quite nicely.
"This is only the beginning, this is kind of 'first week at school', if you like. Obviously lots of exciting stuff happened, but with a new team the first few races are always like you're in a new relationship, like in the honeymoon phase – so it's all good."
READ MORE: 'Proud' Hulkenberg admits it was 'not a no-brainer' for Haas to give him a seat for 2023 after 3 years out
Hulkenberg's positive early feelings at Haas – and aboard the team's 2023 challenger – were evident exactly one week later when he built on some eye-catching practice runs (running as high as fifth on Friday) to light up the Bahrain International Circuit en route to the top 10 shootout in qualifying, while team mate and recent pole-sitter Kevin Magnussen dropped out in Q1.
An unfortunate first-lap tangle with Alpine rival Esteban Ocon effectively ended his hopes of a points-scoring return on race day, but if there were any doubts over Hulkenberg's talent – or questions about him potentially losing his edge after some time off – those were put to bed at the first Grand Prix weekend of the year.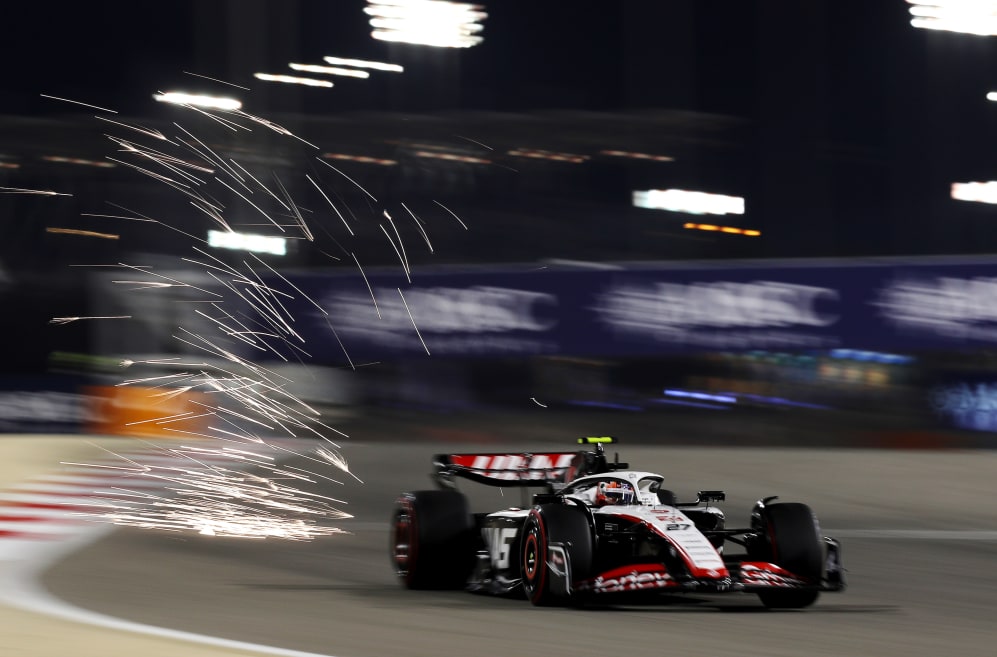 Indeed, Hulkenberg's raw pace was all the more impressive given that aside from a few substitute performances (more on those shortly), the 2023 season marks his first full-time campaign since 2019 – the final year of the German's stint with Renault before being swapped out in favour of the aforementioned Ocon.
When the F1 dream was put on hold...
The break came at a good time for Hulkenberg, who had just experienced "a tough year sporting-wise" added to "some things that happened with the team", but as he openly admits, it did not take long for the urge to step back into an F1 cockpit to return…
READ MORE: From childhood number plates to football heroes – Why each driver picked their F1 race number
Smiling as he recalls several key moments along the four-year timeline between leaving the sport and making his comeback, Hulkenberg says: "Yeah, there were certainly… that feeling is a bit in waves; some weeks it was more, some weeks it was less.
"Right at the beginning, in 2020, it was kind of… I wanted some time away, I needed some time away, so at that point I was pretty relaxed. Then suddenly, in 2021, there were weeks when it was harder to stand on the sidelines and watch drivers go out of the garage.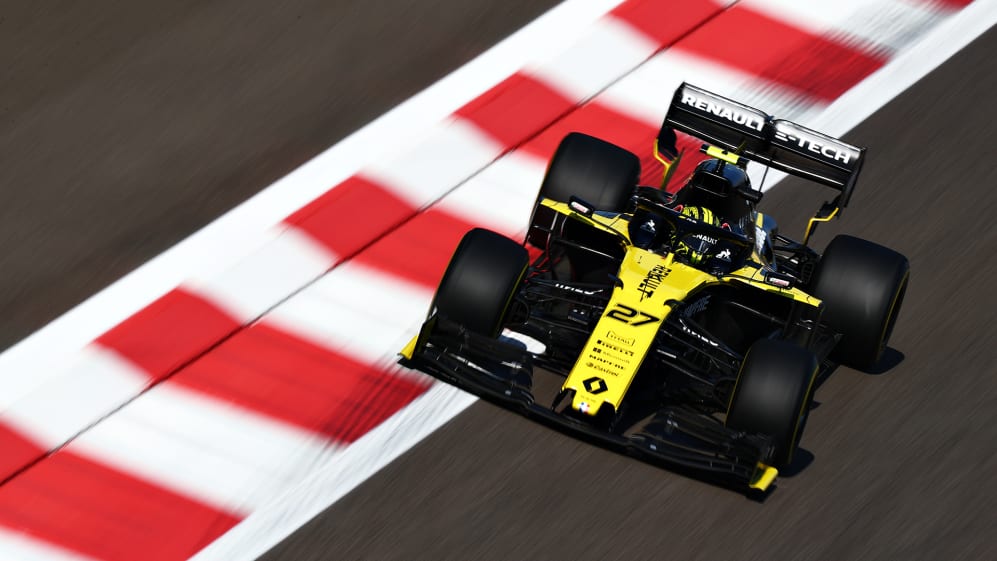 "In 2022, so let's say more or less 12 months ago, 10 months ago, that feeling of wanting to be in the driving seat again came back very strong. Then I had a clear intention, a clear plan that I wanted to pursue the opportunity of having a race seat again."
From the sidelines to making headlines
As touched on, Hulkenberg's return was aided by his so-called 'Hulken-back' super-sub outings.
GALLERY: Have a look at the F1 drivers' 2023 helmets – including Esteban Ocon's 'dark mode' design
First there was a stand-in run for the unwell Sergio Perez at the 70th Anniversary Grand Prix in 2020, which yielded a stunning third on the grid and a solid haul of points, then a top 10 finish at that year's Eifel Grand Prix in the other Racing Point machine usually occupied by Lance Stroll.
Hulkenberg would sign for the rebranded Aston Martin as their reserve driver in 2021 and, a year later, his services were called on as a replacement for Sebastian Vettel – like Perez and Stroll, sidelined by COVID-19 – at the opening two rounds of the 2022 season in Bahrain and Saudi Arabia.
While not as headline-grabbing as his previous appearances for Racing Point, given Aston Martin's struggles to adapt to the new regulations, Hulkenberg more than held his own alongside regular driver Stroll after a year and a half on the sidelines.
Grabbing his opportunities with both hands
I ask how different he thinks things would have been were it not for those mini comebacks, which kept him in the minds of team bosses – including Haas' Guenther Steiner – and gave him crucial experience in F1's latest generation of 'ground effect' cars.
"I think very different – very. I think they were the key and the door opener for me sitting here now," he comments, having sealed a deal to return with Haas – taking the place of compatriot Mick Schumacher – in the closing stages of the 2022 season.
BEYOND THE GRID: Guenther Steiner on Haas's decision to drop Schumacher and give Hulkenberg another F1 shot
"I highly doubt that without the two races at the beginning of last year I would have gotten the seat. It put me on the map again with Guenther, with the team here. They saw, 'Okay, this guy still knows where the throttle pedal is!'
"Another example is Nyck de Vries. Without his Monza performance, that opportunity last year [as a replacement for the ill Alex Albon at Williams], I'm not sure he would have had a seat [for 2023] – so I think they were hugely important."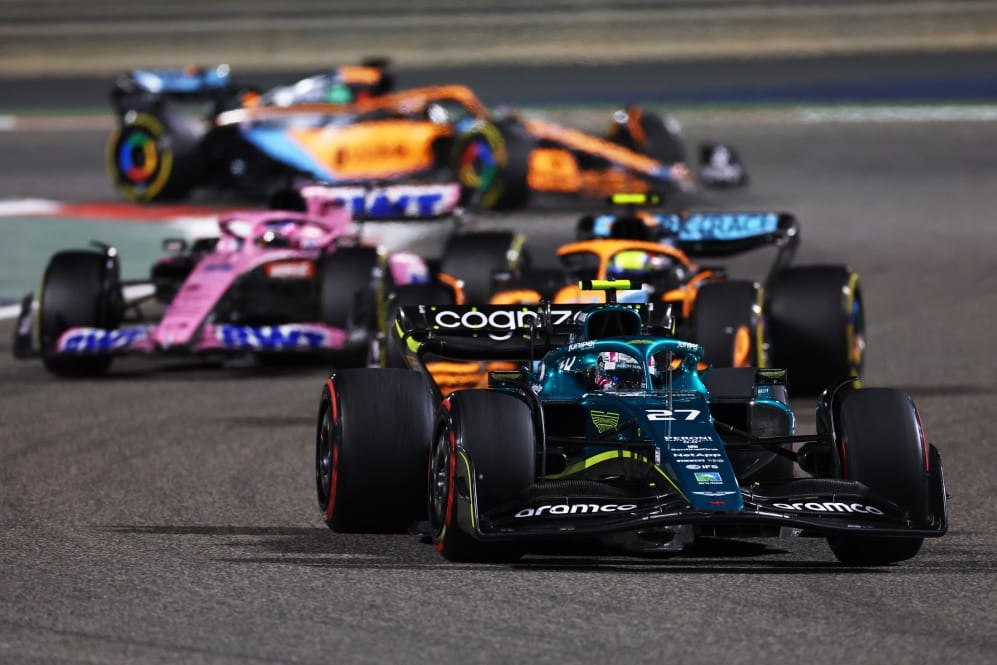 Marriage, parenthood and a fresh outlook
Dotted around his ultimately decisive substitute races, a lot has changed for Hulkenberg away from the track in recent years. He got married to his partner, Egle Ruskyte, in 2021 and welcomed a daughter, Noemi Sky, to the world later that year.
With the above in mind, I'm keen to find out how Hulkenberg is approaching his second crack at F1 – from both sporting and personal viewpoints.
READ MORE: Team mate tussles, title contenders, and midfield battles – 7 exciting rivalries to watch out for in 2023
"With some time away, I had time to reflect on everything properly, and my perspective on some things has changed, and some things I see differently. Obviously, I'm a couple of years older, I'm a father now, [with] some personal changes there too," he says.
"I want to have fun and I want to drive a strong season. I want to help the team to grow, to develop in the right direction. I can't give you a number now to quantify at the end of the year how many points I want to see on my account – as many as possible, obviously.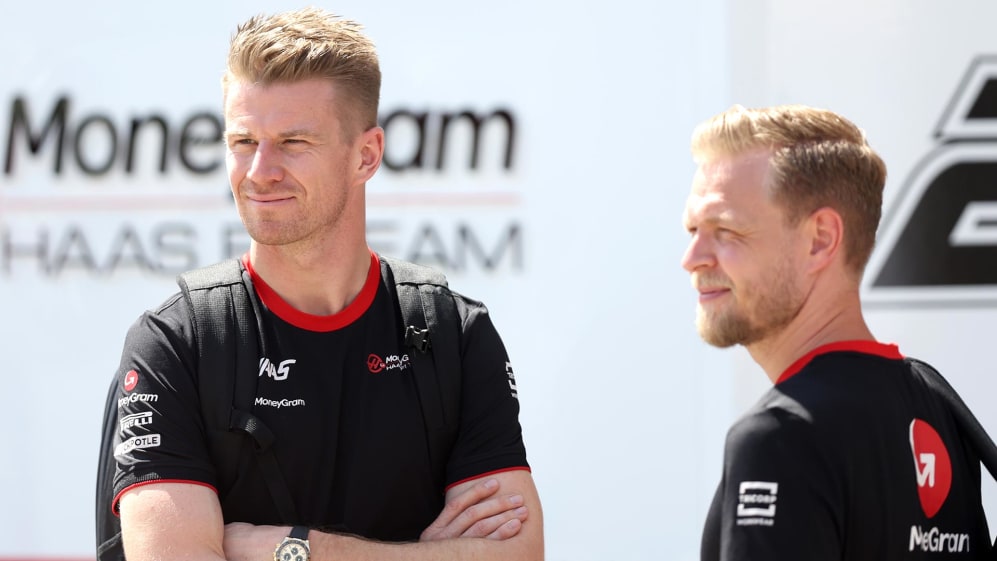 "I know by what I've seen and learnt from last year that even if you have a bad quali with these generation of cars, there's so much that's happening in the races. You've just got to stay in the race, you've got to be there when the opportunity presents itself, because the race is not over until it's over.
"I'm here and I want to be the best version of myself, and just maximise the potential of the team and myself weekend in, weekend out. I think with a 23-race season that's a big challenge, so that's my ambition and target."
READ MORE: The records that could be broken by Hamilton, Verstappen, Leclerc and more in 2023
Making an impression on and off the track
Hulkenberg's return for 2023 also means his efforts in the cockpit and personality out of it will be captured for the next season of Netflix's popular Drive To Survive series, giving fans the chance to see another side of him for the first time since season two.
As a regular Netflix viewer himself, Hulkenberg explains: "I think it's a very entertaining series, no doubt. It's been super good and beneficial for F1, to grow the awareness around the planet, to gain new followers – young followers, too. It's fun to watch.
"It gives people a look behind the scenes also, because on TV on a race weekend the camera is mostly about the front and who's winning, and I feel like Drive To Survive gives you an insight also what's going on in the midfield, what's going on everywhere, with every team.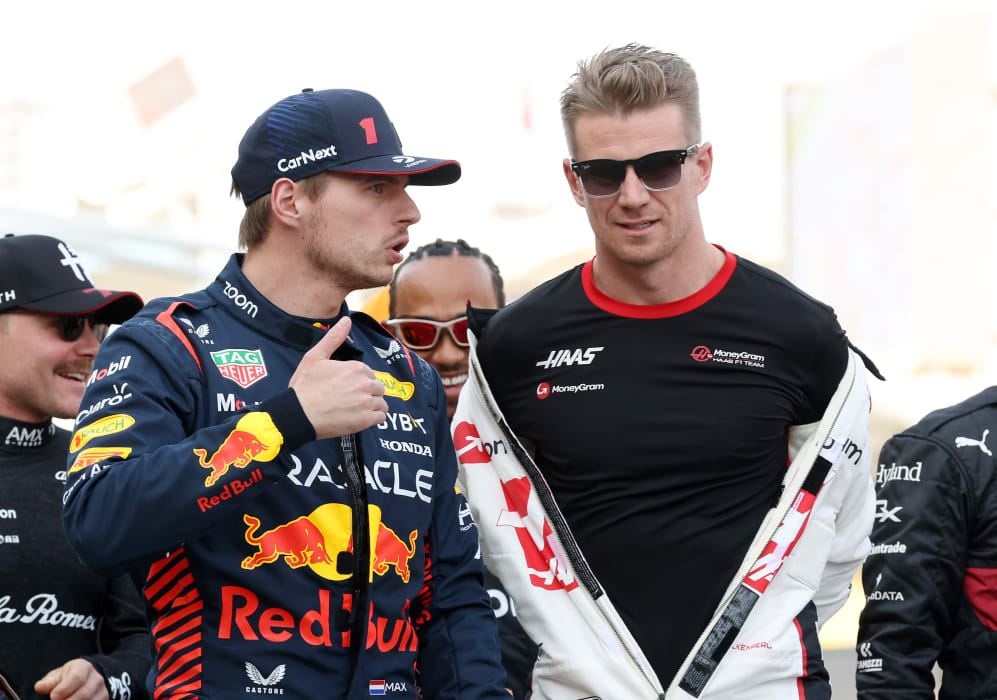 "There's a story everywhere, they pick up on that, and they also show the human element, the different personalities and characters that we are – I think that's what people also like to see."
Old foes, new team mates at Haas
Ironically, Hulkenberg and new team mate Magnussen were involved in a spat that would likely have been lapped up if the series arrived on our screens a year earlier – the Dane offering some choice words in response to criticism over his defensive driving at the 2017 Hungarian Grand Prix.
READ MORE: Hulkenberg reveals the moment he ended feud and 'broke the ice' with new Haas team mate Magnussen
However, Hulkenberg holds no grudges over the incident and, following our chat, he expanded on how things have been going in the Haas garage during the pre-weekend drivers' press conference in Bahrain – sharing an amusing story in the process.
"We actually broke the ice here 12 months ago when I stepped in for Seb. There was this driver picture on Sunday morning and we happened to be standing behind each other," Hulkenberg recalls.
"I decided to break the ice, reached out with a hand and with a smile, put his words into his face, and that's where our relationship actually started 12 months ago.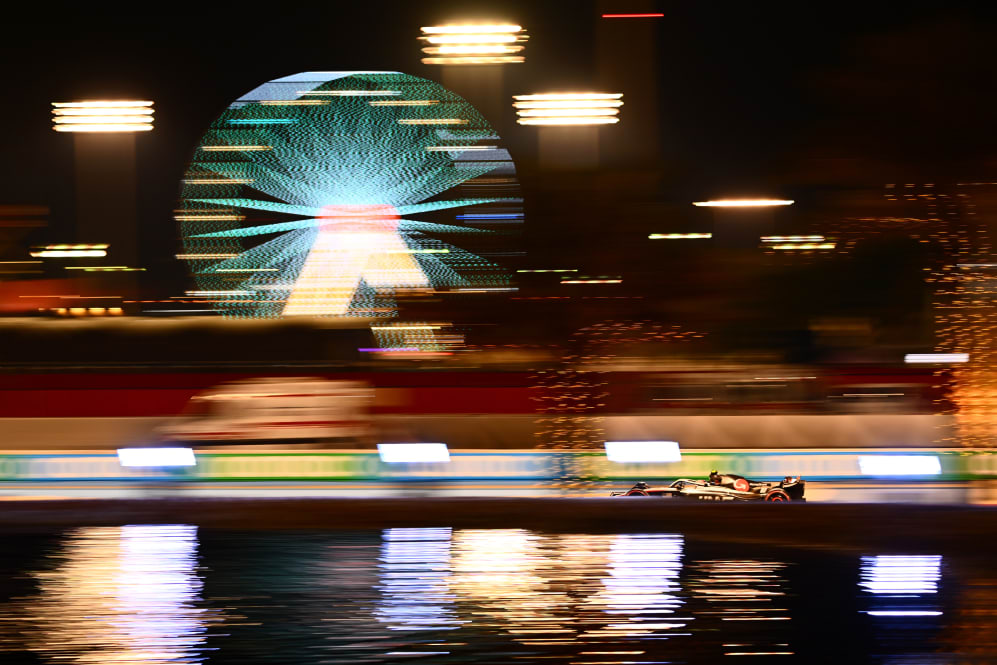 "We've been hanging out over the winter in the UK, doing some marketing and media stuff, and so far, so good. I feel no tension or friction between us. He's a dad too, so we are both in similar positions in our life. [I'm] looking forward to working alongside him."
Finishing what he started and going for gold...
While – as we know from his comments above – Hulkenberg is unwilling to put a number on what he and Haas can achieve in 2023, what does he want to take away from his second F1 chapter? And how long does he envisage it lasting?
ANALYSIS: After bouncing back into the points last year, can Haas claw their way up the midfield in 2023?
"The next 20 years, minimum!" Hulkenberg laughs as the jokes creep back in, before providing a balanced assessment of what would represent a successful return.
"At the end of this year, I want to be able to look back and say, 'You know what, I drove a strong season, I've maximised what we have, I didn't leave much on the table – that was pretty good'. And hopefully there is a lot of gold there!"
As we wrap up our chat, Hulkenberg offers a fist bump, jumps out of his seat and heads to his next set of media duties with a spring in his step. He's 'Hulken-back' for good this time – and he means business…
To read on, sign up to F1 Unlocked for free
You'll unlock this article and get access to:
Live leaderboard data
Epic experiences and rewards
Money-can't-buy competitions