'Is it real? Pinch me!' – Grosjean elated but bemused by Haas's Friday pace in Spain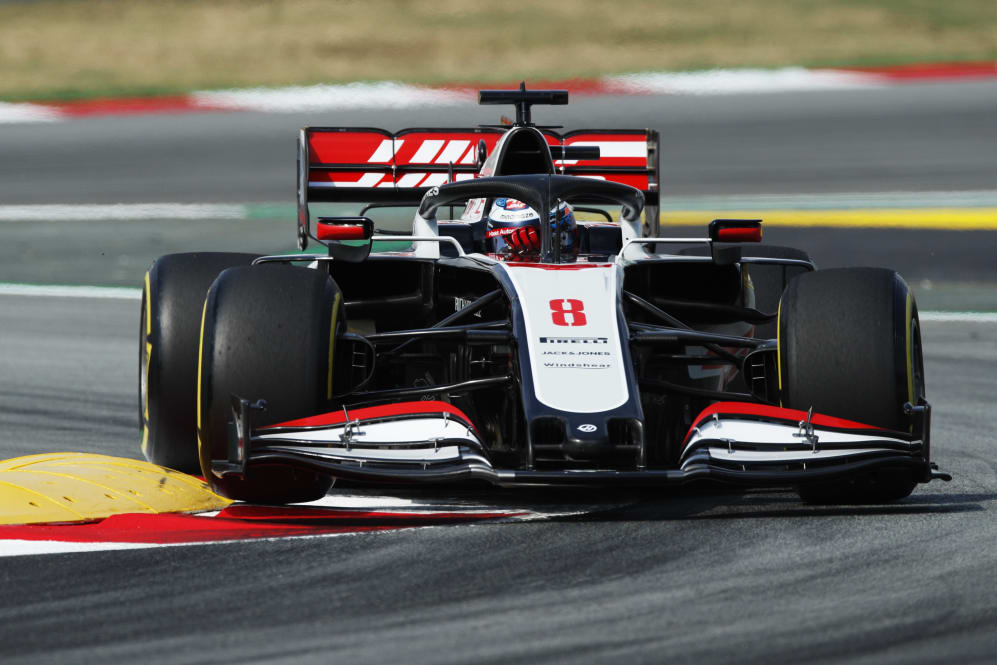 Romain Grosjean was over the moon having finished sixth in FP1 and fifth in FP2 on Friday of the Spanish Grand Prix, even if he was somewhat at a loss as to where his pace had come from.
The Frenchman has yet to score points this year as Haas have struggled with their 2020 car, and Grosjean was elated and a little disbelieving after the day's running, asking "Is it real? Pinch me!"
It is some turnaround for Haas, with the American team's last top-five finish in a Free Practice session coming at the 2019 German Grand Prix, and Grosjean struggled to explain his speed, given the car has not changed since his P16 finish at Silverstone last week.
READ MORE: Recording kit and PlayStation, but no cooking – Hamilton offers a glimpse into living at the track
"I don't know. In all fairness I don't know," he said when asked where this sudden turn of pace came from. "No one really knows – it's the same car as it was since the beginning of the year. As I said we've done some good set-up work into Silverstone and so on; I think at Silverstone the performance was really good, but it was a bit power-sensitive. Here it's maybe less [power-sensitive].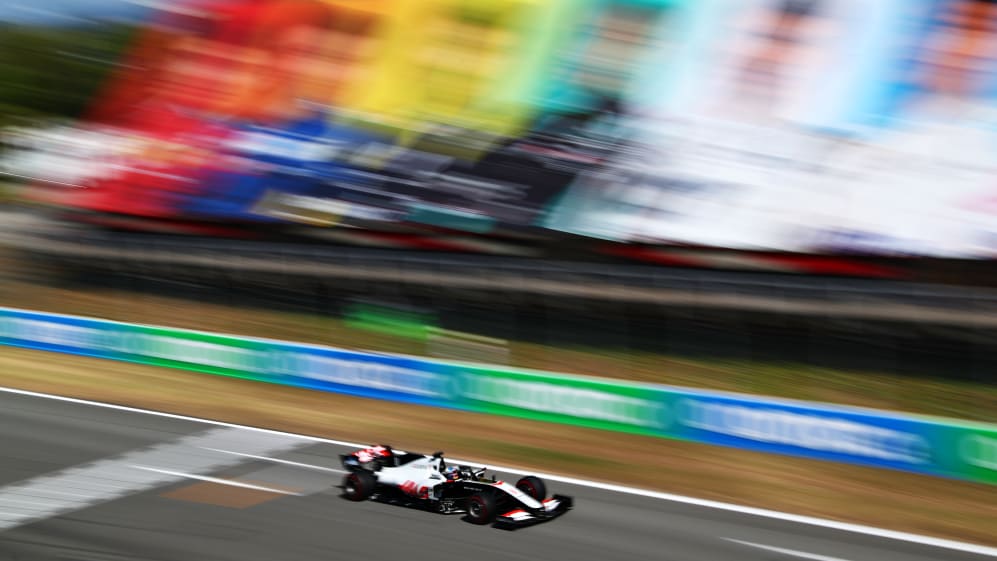 "And yeah, sixth in FP1, fifth in FP2, the long run pace was really good. We're really happy with that and there is some more work we can do on the car to bring it even more to my liking but generally, what a day!" he beamed.
Grosjean also found some performance on the white-walled, durable, hard tyres that could give him a strategic advantage going into Sunday.
READ MORE: FP2: Hamilton heads Bottas in Spain as Grosjean confirms Haas pace with P5
"I think it's getting better and better, especially on the hard tyres at the beginning of FP2... Obviously it's never going to be your perfect lap because you can gain so much and get it perfectly right, so there are a few corners that I want us to look at and work on and then we should be able to hopefully fight for a good position.
"I hope nothing changes, I hope all stays the same and tomorrow we can go for a good quali and we can definitely set up a good weekend."
With the sun beating down at the Spanish venue, hot weather could cause tyre management issues for everyone – but Grosjean had a more unorthodox insight into the tough conditions.
"It is very hot. I changed three pairs of underwear today just because of the sweat. So, it's lucky I've got some spare ones at the track.
READ MORE: 'We're starting to run out of things to try' – Chassis change hasn't solved cooling issue, says Sainz
"You want the glamour of Formula 1? There you have it! It's very sweaty, very hot," he concluded.
Grosjean is hoping for a second consecutive top-10 finish in Spain having finished P10 in 2019 after qualifying P7. If he does so, it will mean his first points of the season.