Recording kit and PlayStation, but no cooking – Hamilton offers a glimpse into living at the track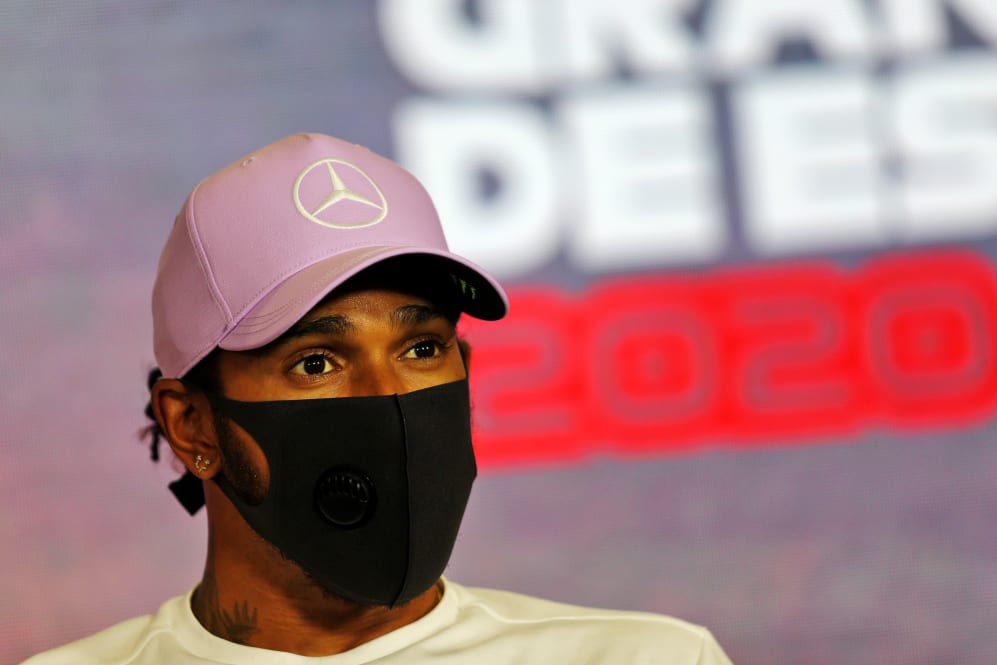 Forget luxury hotels - as drivers aim to stay safe, isolated and close to the track during the coronavirus-affected 2020 season, many have opted to stay in personal motorhomes at the track. And ahead of the Spanish Grand Prix, Lewis Hamilton shared what his life is like in his mobile home during race weekends...
"When I was in karting, when I was younger, we used to live in a motorhome that was a lot different to what I have now. But I remember traveling around the whole of the UK in a motorhome and it was some of the best days of my life to be honest. It was an amazing experience," he said.
READ MORE: 'They're always trying to slow us down' – Hamilton unsurprised by possible 'party mode' ban
Hamilton now has a luxurious facility with all the home comforts one would expect for a six-time Formula 1 champion driving for the Silver Arrows. And of course, rest and relaxation are crucial as he tackles the fastest and most demanding circuits on the planet.
"This [motorhome], you can't travel in it, but it expands out and I have my room and my own little private section. I have my little music-recording travel kit that I take around with me so I can do music.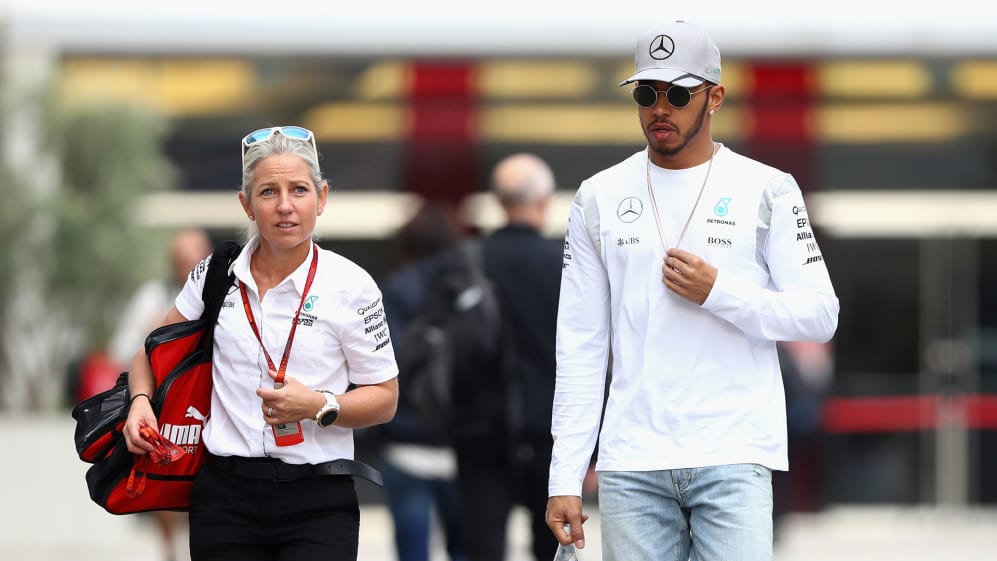 "I have my PlayStation, so I travel with my PlayStation gaming set, so I can play online. Last weekend I played online with Pierre Gasly, we played Call of Duty together and sometimes Charles [Leclerc] comes online as well. If it was last year, perhaps when you're in the campsite with everyone, we could probably have a barbeque together – but we're not doing that now.
"I stay with Angela [Cullen, his physiotherapist], it's just me and Angela. She has her own room."
WATCH: Hamilton matches Schumacher's incredible record of 155 podiums
And there's room for Hamilton's beloved British Bulldog, Roscoe, too, who "sleeps in the living room" and – as Valtteri Bottas revealed – left a small gift on his team mate's doorstep during the Silverstone double-header...
"Yeah I think we've been neighbours pretty much every race," said Bottas. "Roscoe dropped quite a big turd on the front of my door on Saturday. I was doing some barbecue in the evenings and Roscoe always came and smelled the food. I never gave anything to him, don't worry!" he said to Hamilton.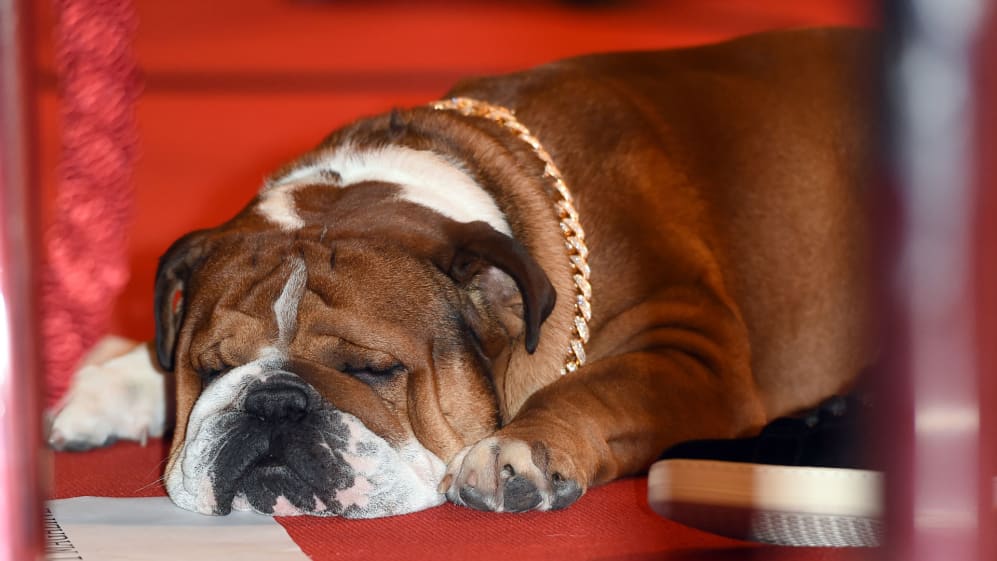 Of course, like Hamilton, Roscoe is vegan.
"I don't believe that, because he did some real stinking stuff after that," joked Hamilton in reply. "Do you barbecue? I don't cook," he added.
READ MORE: Verstappen pinning Spanish Grand Prix victory hopes on Mercedes tyre struggles
This weekend, Hamilton aims to take a fifth Spanish Grand Prix win and overtake Ayrton Senna in the all-time list with a fifth pole position in Spain. And after a good night's sleep in his travelling home-from-home, he should have plenty of energy to pursue both.