It's looking promising for next year – Verstappen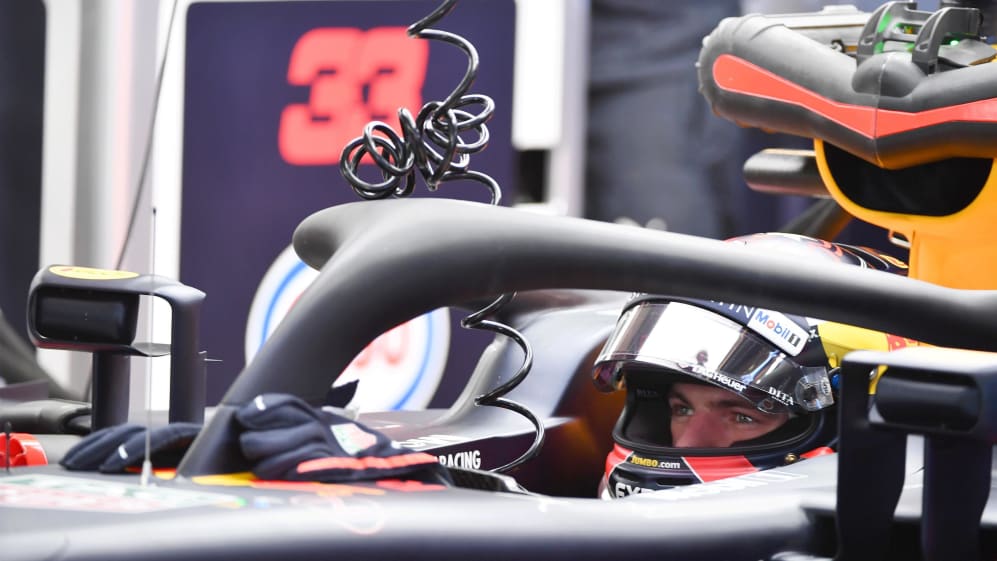 Only one driver secured a podium finish in each of the last five races - and he wasn't in a Mercedes or a Ferrari. Red Bull's Max Verstappen has had a stunning end of the year and with Honda coming onboard next season, he's feeling pretty good about his prospects in 2019…
Third place in the season-ending Abu Dhabi Grand Prix was enough to haul Verstappen above Valtteri Bottas – in the championship-winning Mercedes – into a career-best fourth in the drivers' standings.
In the final six races of the season, only Verstappen and Hamilton scored more than 100 points. Verstappen's achievement is particularly impressive, given the power deficit from Red Bull's Renault engine, and sets things up nicely for the next campaign.
"It looks all very promising but I always try to be realistic and just wait and see," said the Dutchman. "First we still need to build a great car, and then the engine should be reliable as well, and be powerful, which I think it will be there but first we do winter testing and then we'll see."
Red Bull brought forward the release date of their 2018 car by around a week this year in a bid to avoid the team discovering problems too late and hampering their pre-season testing programme.
They then developed the RB14 aggressively throughout the year, giving Verstappen and team mate Daniel Ricciardo a car was that was capable of fighting at the front. And Verstappen is pretty encouraged by what he has seen of next year's Red Bull machine.
"We want to push our development, but we have a good car back in the factory and they've been working already very hard on it - but I'm pretty sure that Mercedes and Ferrari have been doing the same."
So if Red Bull and Honda deliver a potentially championship-winning package next year, does Verstappen feel ready for a title push?
"I always find that a really difficult question, because you're so dependent on the package in Formula 1. I mean, when I was watching back in the day to Formula 1, it seemed like Lewis was ready for the title in his first year.
"Of course, I think in a year you can always do things better, but I think that's (the same) every year. Even if at the end of the day you win the title, there are always things which you can do better.
"So, yeah, even if we have a winning package, for sure there will be weekends where maybe you make a mistake, or it can be a better weekend overall. Hopefully first we'll have that package."
Verstappen will race alongside a new team mate in the shape of Pierre Gasly next season, with Ricciardo leaving to join Nico Hulkenberg at Renault.