Feature F1 Unlocked
'It doesn't come easy' – Max Verstappen on pressure, breaking records, and the search for perfection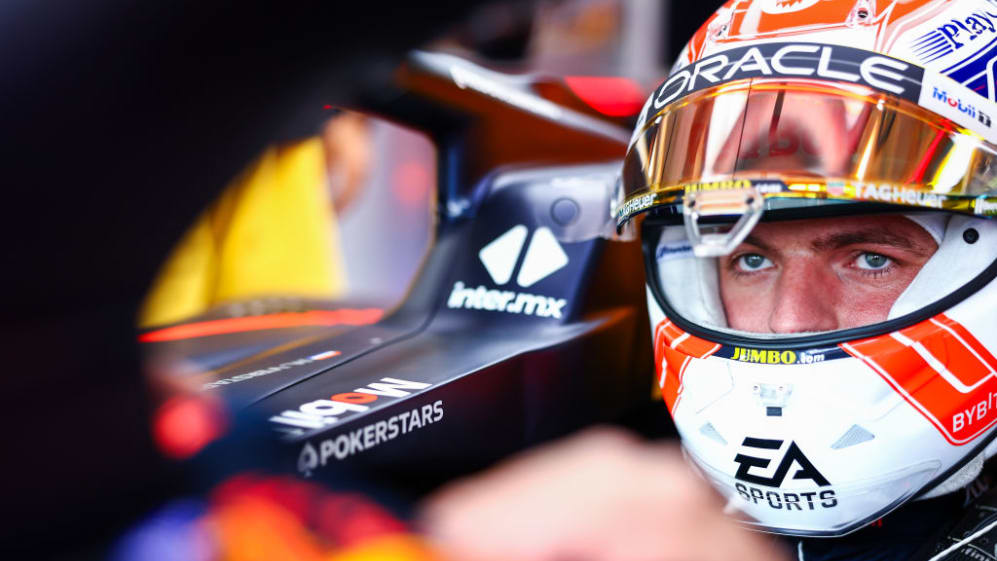 "He's just driving circles around everybody else on merit. There's nothing else to say. We've got to watch that, as much as that is annoying."
That's Mercedes boss Toto Wolff's assessment of Max Verstappen right now. Wolff knows a thing or two about F1 greats, having witnessed Lewis Hamilton's relentless form between 2014 and 2020 that yielded six titles.
READ MORE: 'It's beyond everybody's wildest imagination' – Horner hails 'golden moment' for Red Bull after unbeaten start to season
But as dominant as Hamilton was during those halcyon days just a few years ago, he was not as crushing as Verstappen has been so far in 2023.
Red Bull's flying Dutchman has won 10 of the first 12 Grands Prix, finishing second in the other two. That puts him on course to smash his own record of most race wins in a season (15) with 10 still to go after the summer break.
He's on a run of eight wins in a row, one short of Sebastian Vettel's all-time record set in 2013. With his home race in Zandvoort (which he has won both times since it returned to the F1 calendar in 2021) up next, it's difficult to imagine a scenario where he doesn't equal Vettel's record.
So at ease is he with the Red Bull RB19 – arguably the greatest F1 car to have ever been created – he's winning races without pushing the machine to its absolute limit and has the capacity to engage in teasing and banter with his race engineer Gianpiero 'GP' Lambiase while cruising around at the front.
When we caught up before that eighth win, in the Red Bull Energy Station in the Spa paddock on Thursday, Verstappen was chilled beyond belief. He arrived early for the interview and was happy to chat while the crew finalised their camera set-up.
Verstappen has always had this intensity about him, drilled in since the age of three when his former F1 driver father Jos began prepping for his racing career. But now, behind that high-intensity fronting, a softer side is coming through, one which sees him light up when he talks about spending time with his family and fully switching off from Formula 1. It speaks volumes to his confidence right now.
READ MORE: Verstappen opens up on radio exchange with engineer in Belgian GP after dominant recovery drive to 8th straight win
His ability to flick the switch is remarkable. He tells me that from the moment he leaves the circuit, he's checked out of F1. From that point, no matter what's happened on track, his full focus is on his life outside F1. He'll dip in and out for calls with engineers or his bosses when required, but each time, he can flick back into chill mode.
This allows for him to be fully recharged for each race weekend – and deliver the kind of performances that's given him a 125-point lead (the equivalent of five race wins) over the chasing pack.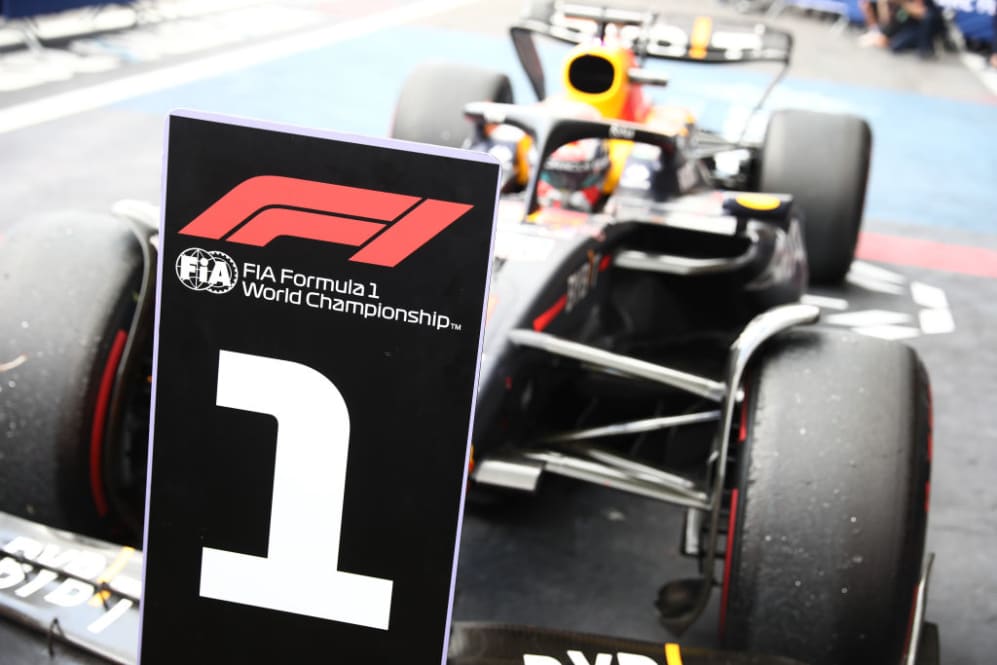 What's it like to have a car so fast and so consistent that wherever you start on the grid, in whatever conditions, you know you can fight through to win?
"It's better than we expected it to be, so yeah, it's really enjoyable," he says. "I'm just enjoying the moment, having a good time. But it doesn't come easy."
But doesn't it get boring, winning so easily, I ask with a smile?
"That actually doesn't' make it boring. That's why I'm here. I want to be here. I want to win. To be up front. It's what makes it a lot more enjoyable to come to a race weekend. Knowing that you can't win, you have no chance – that's boring for me. This is the opposite."
READ MORE: Marko names only 2 drivers who would be 'nearer' to Verstappen than Perez – but says 'nobody can beat Max at the moment'
There are those who feel Verstappen is winning so easily because he has the best car. It is true that the RB19 is the class of the field, but he still must get the job done. And his advantage over team mate Sergio Perez, who is racing an identical car, proves just how high a level he's performing at.
Starting sixth at Spa, Verstappen fought through to pass Perez for the lead by Lap 17 and was 22.3s clear at the flag, having also eased off in the closing stages. It was the latest in a string of ruthlessly consistent performances that are making this a near perfect season for Verstappen.
"I don't know, I just put a lot of pressure on myself to try and deliver what I can," says Verstappen when I ask him to explain how he achieves such consistency. "The team does that as well, they always want to be as good as they can be.
"Of course, some races look easier than others, sometimes it just clicks a bit easier, but I think that is the strength of the team, we always want to do the best we can, we always want to improve. That's why we are doing so well at the moment."
FACTS AND STATS: Win 12 for Red Bull heralds most successful season start in F1 history
If Verstappen stays top of the championship until the end of the season – a scenario that is looking overwhelmingly likely – he'll have been at the summit for 39 consecutive races. That'll break Michael Schumacher's record of 37, set back in 2002 during his commanding spell at Ferrari. Does Verstappen feel like he's stamping his mark on F1 history?
"I'm just living in the moment," he says. "I'm just focusing on every single race weekend. Of course, we are winning a lot as a team, but that was never the goal, to try and say we need to be in the history books, I'm just focused on what's ahead of me."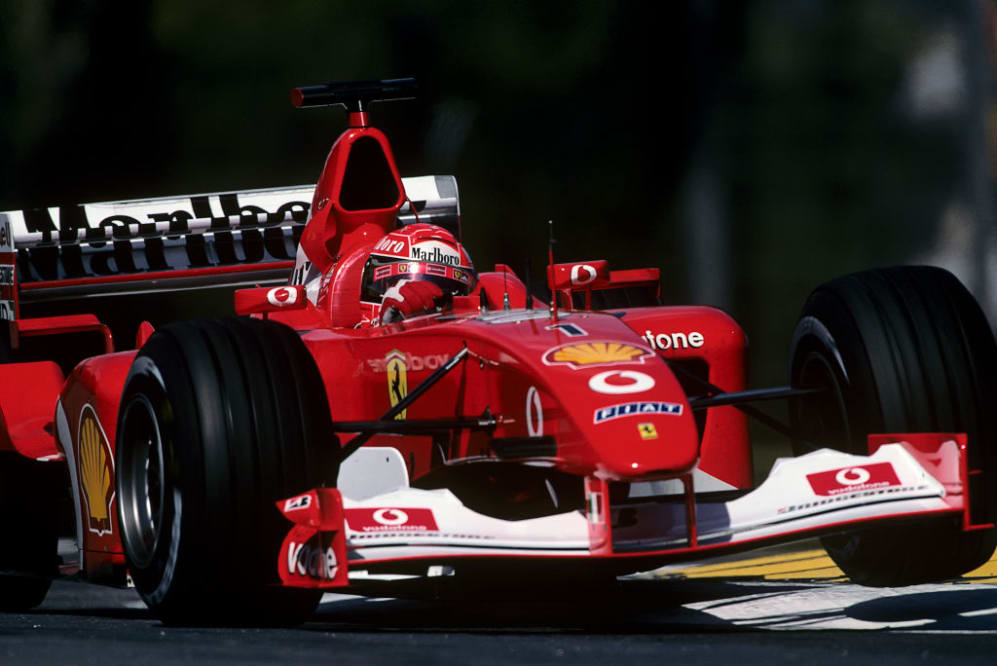 This is Verstappen's ninth season in Formula 1, the 25-year-old Dutchman having clocked up 175 Grands Prix in that time, of which he has won 45. With each race comes more experience and it's clear Verstappen continues to mould himself into a more rounded driver, one who is able to harness his immense speed and relentless determination to make him more efficient and less prone to mistakes.
"The target and goal every single year is to try and be better," says Verstappen. "I think it has more to do with experience nowadays, it's not about pure pace or lap time. You learn from all the things that have happened in the past, you try to be a better driver through that."
READ MORE: Perez praises team mate Verstappen for 'tremendous' first half of season after eighth straight win
He adds: "You try to keep on being better. Every single weekend there are things you think 'ah that could have been done better, or we could have executed that better', and you try the next weekend to try and do better."
Talk to those around Verstappen and they'll tell you he's very hard on himself. Even the littlest of mistakes irritates him. He's always searching for perfection – and finding a way to be the best. Does he think he's hard on himself?
"This is how I grew up, how I've been operating all the time. That's what I require from myself. And people around me. So for me, it's the normal thing to do."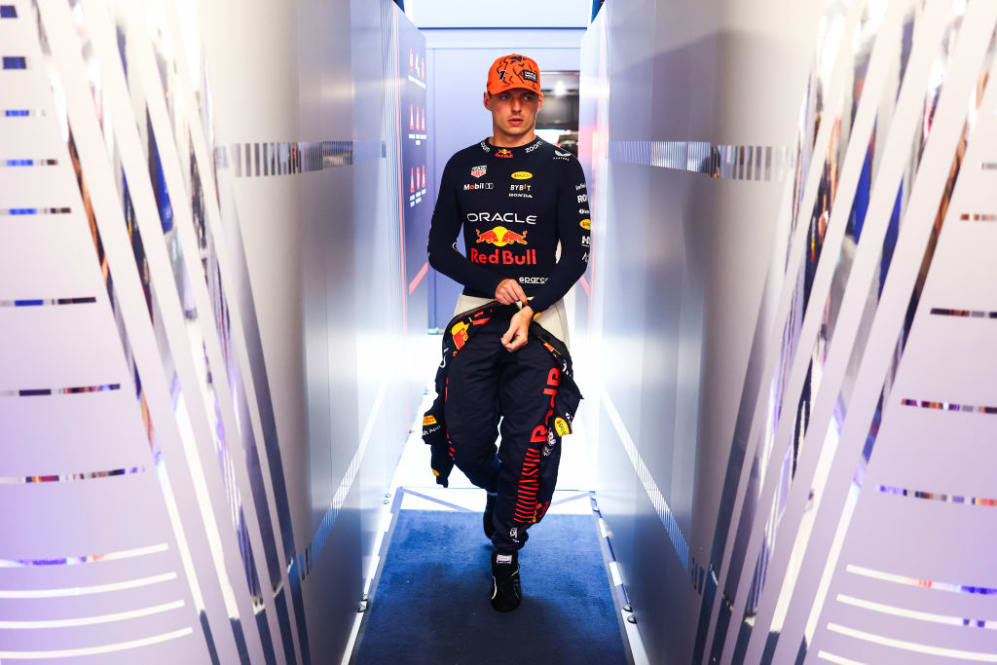 The result is a string of weekends where he is close to perfection – he's won every Sprint and Grand Prix since April's Azerbaijan Grand Prix.
"Some weekends probably it's close to everything [being perfect], then some other weekends, it feels like maybe not everything. It's also the beauty of the sport, where you know sometimes you think you nailed it and sometimes there are a few things you could have done better."
READ MORE – POWER RANKINGS: Where do the drivers stand after an intense Belgian Grand Prix weekend?
For now, though, he's already long turned off from Formula 1 and is enjoying life away from a race suit.
"We are travelling so much, it's good to have that, it's good to relax a bit, not think about F1 too much," he says.
When he returns, he'll be laser-focused on winning at Zandvoort and every other circuit left on the calendar. It's an imperious run of form, but one we should marvel at – as it's turning into the kind of performance laced with brilliance that we've never seen before.
To read on, sign up to F1 Unlocked for free
You'll unlock this article and get access to:
Live leaderboard data
Epic experiences and rewards
Money-can't-buy competitions