'It hasn't been a wasted opportunity' says Ilott after missing out on FP1 debut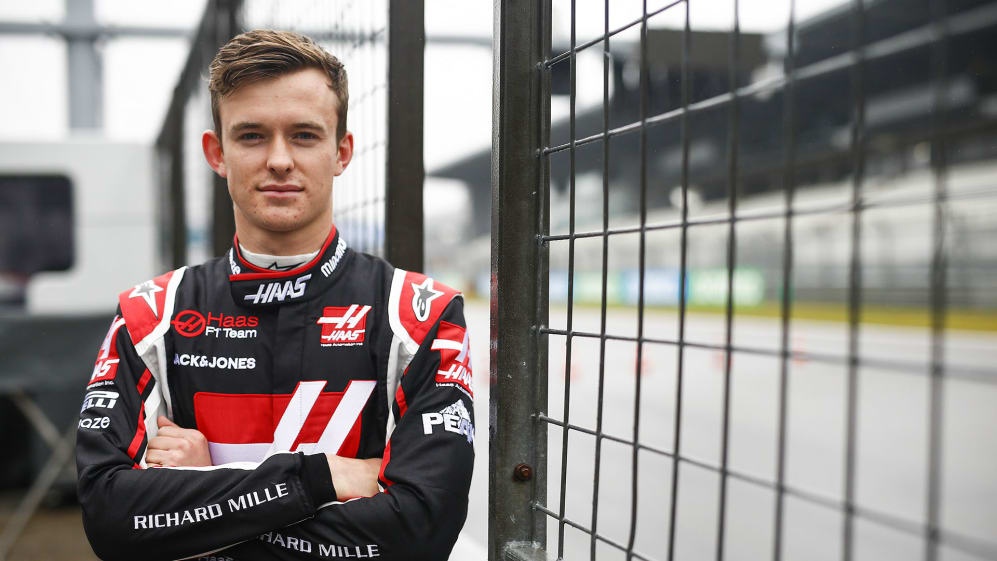 Formula 2 racer Callum Ilott was primed to get his very first experience of driving an F1 car at a Grand Prix weekend on Friday, before the weather intervened and prevented any running at the Nurburgring. But Ilott says his experiences with the Haas team meant it wasn't a "wasted opportunity".
The 21-year-old is a member of the Ferrari Driver Academy and was due to run in the first practice session for the Eifel Grand Prix, taking over Romain Grosjean's Haas, while his fellow FDA member Mick Schumacher was due to drive Antonio Giovinazzi's Alfa Romeo. Bad weather put paid to that plan, but the Briton – currently second in the F2 championship – was looking on the bright side after his day with the American team.
READ MORE: Weather prevents running in Eifel GP FP2 to cap action-less day at the Nurburgring
"Obviously it wasn't the most ideal session from everyone's point of view," he said. "Nevertheless, it's been a great experience to come here and prepare as a driver would in Formula 1. From that side I've learned a lot, it certainly hasn't been a wasted opportunity.
"I would have loved to have been able to go out and do some laps of course, but unfortunately the weather set against that.
"Hopefully I can get another opportunity before the end of the year, but if this is the only one then it's been an experience. I have to take away from it all the positives I can - even with what's happened, I'll be better prepared for another opportunity."
Asked if he thought he would get another chance to run in an F1 practice session this year he said: "I believe so, but it's got to be arranged and got to be talked about. At the moment I don't know. I think Mattia [Binotto, Ferrari Team Principal] was quoted as saying possibly Abu Dhabi but we'll have to see."
READ MORE: Mick Schumacher disappointed but philosophical about missing out on FP1 debut
Whether he does get that chance before the end of the season or not, Ilott said seeing how the team – and regular Haas drivers Grosjean and Kevin Magnussen – work at a race weekend was invaluable experience.
"From the seat fit and then coming here, it's nice to be integrated and see how it all works," he said. "From that point of view it's been great to get [to be in] that environment and understand how drivers like Romain and Kevin work and what's necessary of a Formula 1 driver."