'It hurts when you are losing' – Horner says Wolff and Mercedes will be 'plotting' to topple Red Bull in 2024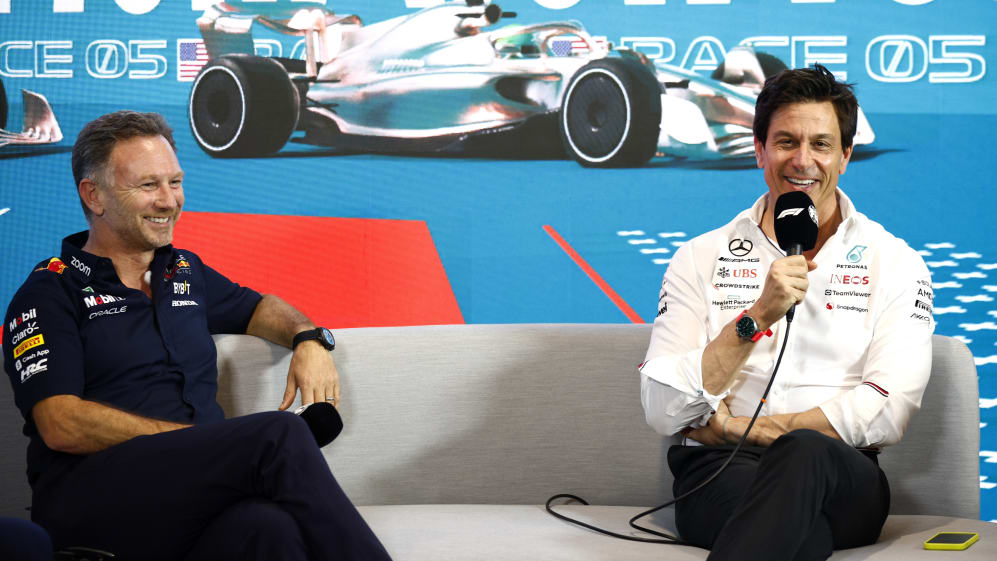 Red Bull Team Principal Christian Horner has drawn from his own experience of not winning titles to empathise with his rival Toto Wolff, but expects his old sparring partner and his "great" Mercedes team to be "plotting" on bringing the fight to them soon.
Red Bull had won four consecutive titles under Horner's stewardship from 2010 to 2013 but lost their crown to Wolff and Mercedes in 2014. The Silver Arrows would win eight consecutive constructors' titles – from 2014 to 2021 – until Red Bull bounced back in 2022.
READ MORE: Mercedes reveal plans to bring upgrades to the W14 as they bid to 'add performance' and begin 2024 development
Horner's Red Bull squad adapted best to the new ground effect technical regulations and regained the title in 2022 and have since sealed their second consecutive – and sixth overall – constructors' championship in 2023.
Speaking to Sky Sports ahead of the Qatar Grand Prix, Horner was asked about his rivalry with Wolff. He replied: "To me sport is about rivalry. It's great to have rivalry. There has to be a respect, but sport isn't sport without rivalry.
"Obviously, we haven't seen much of him in the last couple of years but I'm sure he is plotting. I'm sure he's got something that they are working on, and they are a great team, they are a big team, they've got great drivers, they'll be looking to fight back.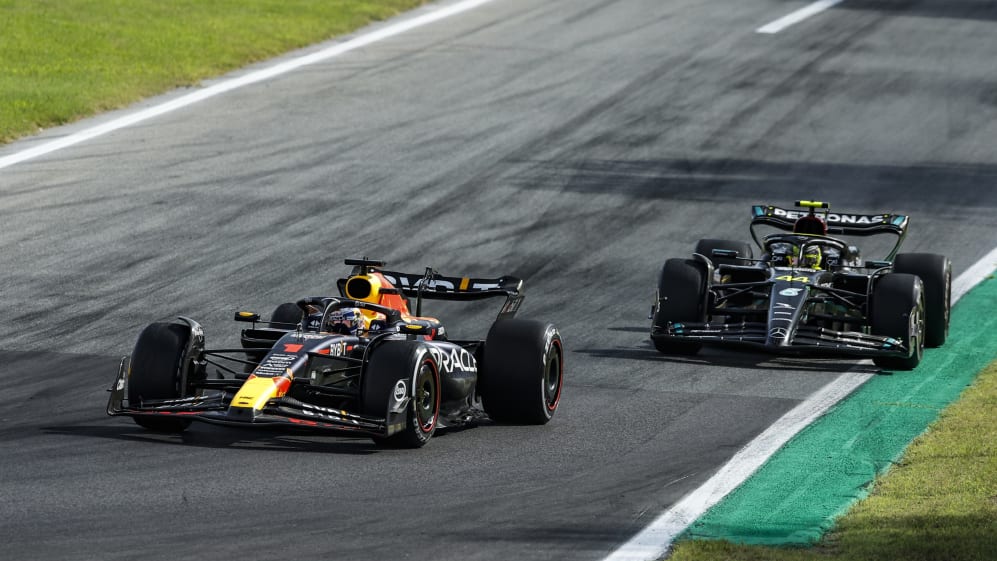 "It hurts when you're losing. If it doesn't hurt then you shouldn't be doing it. We had a long period, six to seven seasons of hurt, of being the bridesmaid, and we never lost sight of where we wanted to be, [and] we were the team to break that domination.
BEYOND THE GRID: George Russell on his belief in Mercedes, being pushed by Hamilton and much more
"And everything goes in cycles, at some point somebody will beat us. Now, whether it is Mercedes or Ferrari or McLaren or Aston Martin or whoever, we don't know, but all we can control is what we are doing. So, that's all we are focused on, ourselves."
As for this weekend's action, Red Bull's Max Verstappen could seal his third title win in the Lusail Sprint, and Horner says it does not matter when the Dutch driver wins the championship, as long as they get the trophy in the end.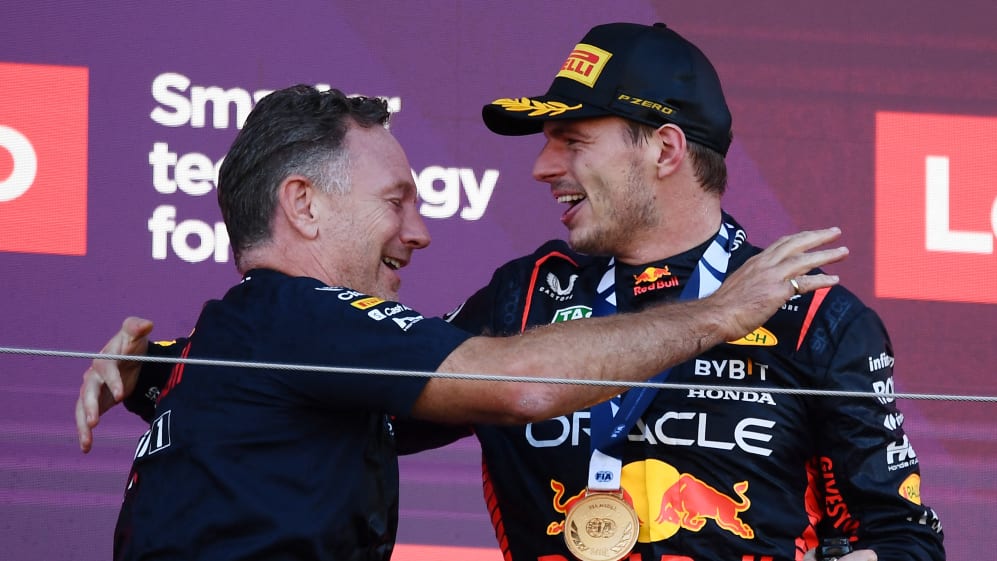 "Well, he could be the first ever driver to [win the title in the Sprint]," said Horner. "We don't care when we win it, as long as we win it. It's about getting that trophy, getting that third title to his name.
"The fact is it is done in Qatar on a Saturday evening, will make Sunday even more enjoyable to go into that grand prix if he achieves it, as the three-time world champion. I don't think it really matters whether it is Saturday or Sunday, so long as we bring that trophy back into the cabinet."