Mercedes reveal plans to bring upgrades to the W14 as they bid to 'add performance' and begin 2024 development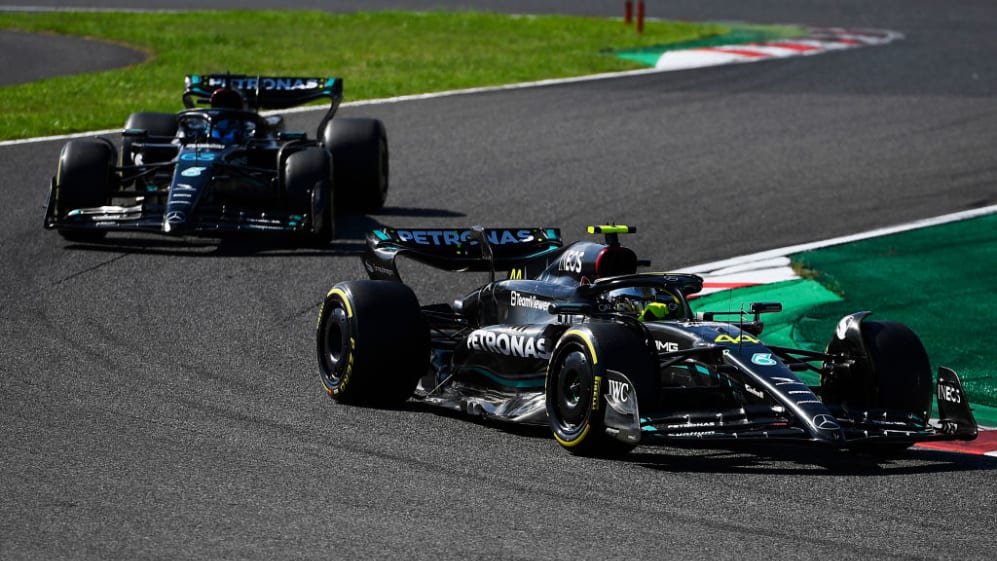 Mercedes intends on bringing upgrades to the track in the coming races to not only help them in their battle for second in the championship with Ferrari, but also to begin their planning for 2024, according to their Head of Race Strategy Rosie Wait.
After winning eight consecutive constructors' titles – from 2014 to 2021 – Mercedes relinquished their crown to Red Bull following the new ground effect rules that came into the sport in 2022, finishing third in last year's championship.
WATCH: The highs and the lows in F1 – 2019 rookies Russell, Norris, and Albon reunite
But they overhauled the design of the W14 in Monaco after a trying start to the year, and while the results have improved, they are still yet to score a race win. They now find themselves in a tight tussle for second place in the constructors with Ferrari.
Speaking on Mercedes' YouTube channel, debriefing the Japanese GP, Wait said while the team's attentions had turned to the W15, they were still looking to improve the present car in the hopes of sealing P2.
When asked if it was worth Mercedes adding updates to the W14 moving forward for the rest of the season, Wait said: "Ultimately this decision is never as black and white as it seems.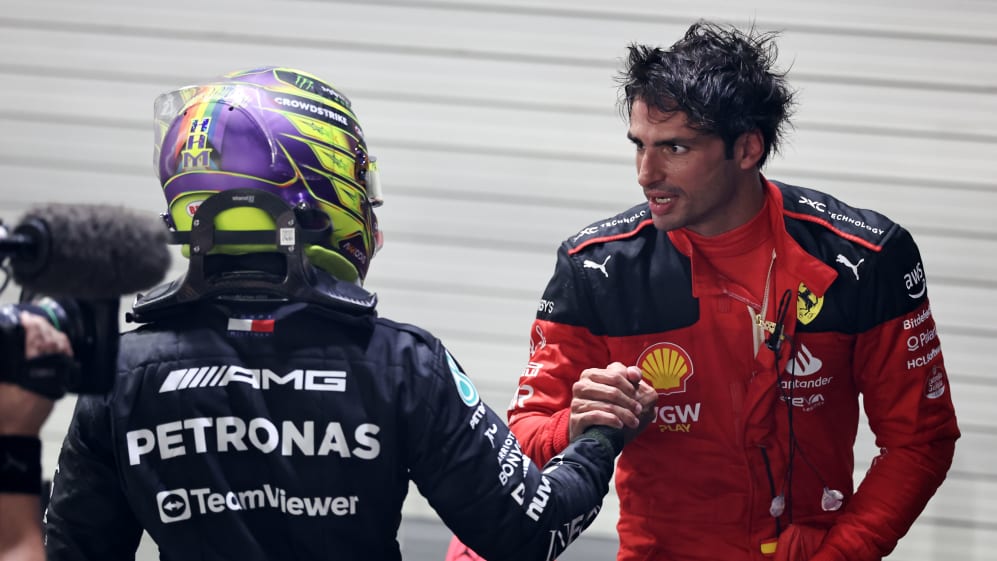 "While we will have to use the winter to make more fundamental development to the W15, there is plenty of things we can do with the current car which will both make it faster and aid our learning and understanding to develop next year's car, and that's what we've already been doing and will continue to do.
"The new parts we bring to the car do both, hopefully add performance and make the current car go faster, but they are all specifically targeted around areas where we need to further our understanding. And the things we will learn from testing them this year will directly feed into the development of the W15.
READ MORE: Hamilton insists Mercedes need 'greatest six months of development we've ever had' to close gap to Red Bull
"We also mustn't lose sight of the fact that we are in a really tight battle for P2 with Ferrari and that position in the championship is really important to all of us, and so we have upgrades in the pipeline and will continue to keep bringing them to the car."
Mercedes' Trackside Engineering Director Andrew Shovlin has also been talking about the possible changes they will be looking to make moving forward. Speaking in Japan, he revealed that the Silver Arrows have some "interesting projects" on the way.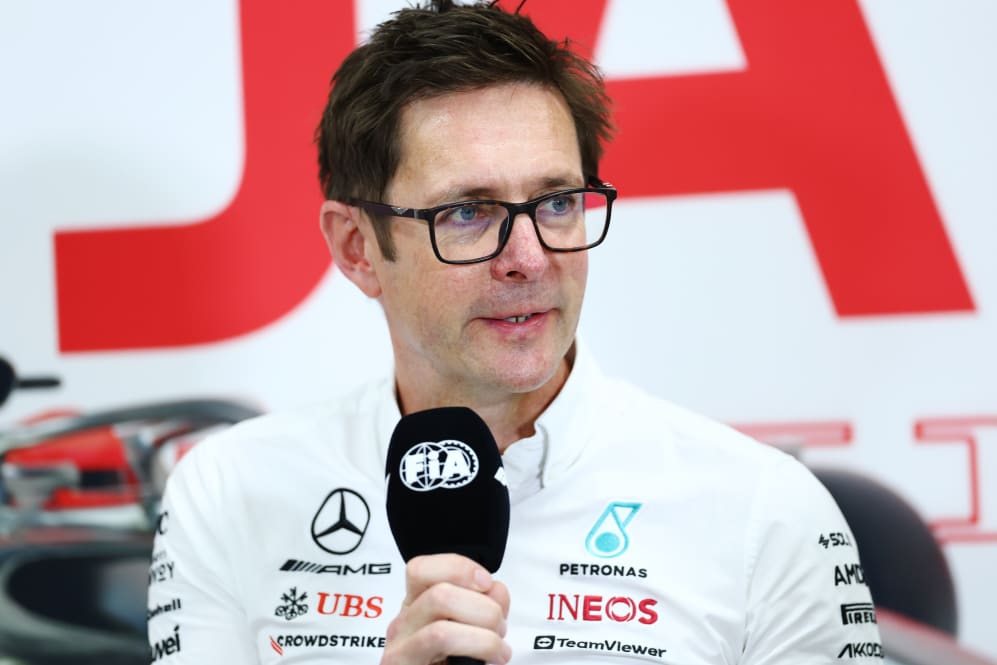 "We were doing a lot of work to try and solve some of the problems on this car, make sure that we don't have them next year," said Shovlin. "We have moved it forward, the car we had previously, in 2022, that tended to be an awfully long way off in qualifying, it was generally racing a bit better.
"The performance was very, very track specific. So, some areas we have improved. The big issues, we're just not quick enough. So, we need to find a good chunk of performance, to challenge Red Bull in particular. But the other thing is the field is now super close.
IT'S RACE WEEK: 5 storylines we're excited about ahead of the 2023 Qatar Grand Prix
"So, you look at some of the gaps we had 12 months ago, and you can have a decent qualifying position, you might be fourth or fifth on the grid, but you were eight, nine tenths off. Now, if you do that, you end up getting bumped in Q1 or Q2.
"So, there's lots for us to work on and certainly some of the work will be about making sure we can give the drivers the confidence in the car that they're lacking at the moment. And that's a big area. We've got some interesting projects that hopefully they'll come off."