'It is what it is' – Verstappen philosophical about surrendering lead to Hamilton following off-track pass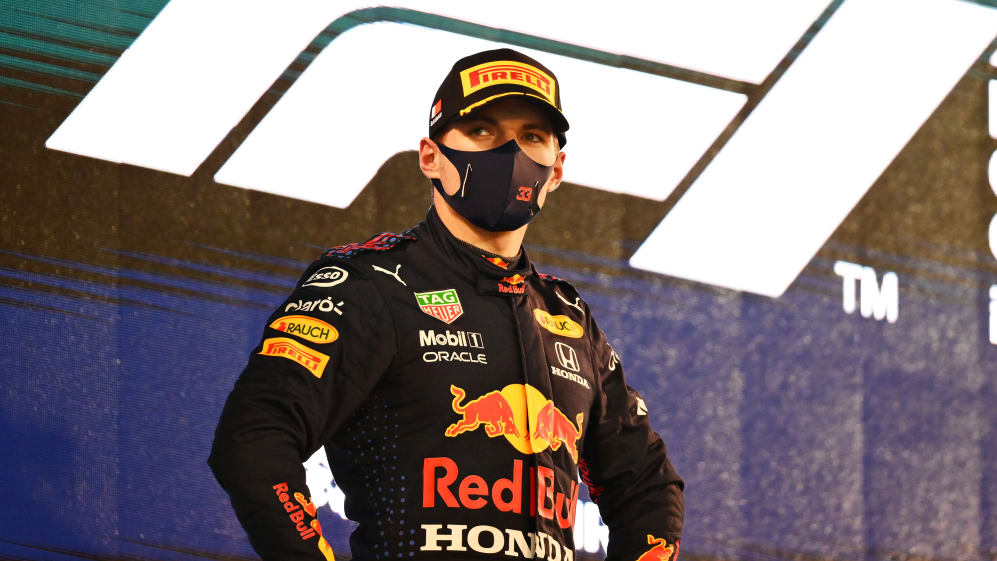 A thrilling Bahrain Grand Prix was decided in Lewis Hamilton's favour on Lap 53 of 56 when an attempt by Red Bull's Max Verstappen to pass the Mercedes around the outside of Turn 4 saw him run too wide – with the Dutchman immediately handing back a lead to Hamilton that he wouldn't relinquish. And while Verstappen accepted his eventual defeat with dignity, he said that there were nonetheless plenty of lessons for Red Bull to learn from a disappointing result.
Verstappen had dominated the whole weekend in Bahrain in the build up the race, leading every practice session and claiming the fourth pole of his career by a handsome 0.388s from Hamilton. He led the race early on, too, before being undercut in the first stops by Hamilton – while the advantage then seemed to swing back in Verstappen's favour as the Dutchman closed on Hamilton in the final laps before attempting a move around the outside of Turn 4.
READ MORE: Hamilton wins epic season opener by just 0.7s after thrilling battle with Verstappen in Bahrain
He got in front, but only after completing the move with all four wheels off the track, prompting Red Bull to tell Verstappen (via race control) to give the place back to Hamilton, allowing the seven-time champion to check out for his 96th win.
And although after the race, Verstappen questioned Red Bull as to why they hadn't simply let him keep the lead and build enough of a gap to counter any potential track limits penalty from the race stewards, he'd become more philosophical by the time he faced the media.
"I knew that I ran out of the track limits and then immediately at Turn 8, I think, they told me so I gave the position back out of 10. It's what it is," said Verstappen. "Then it was just impossible anymore to really go for it, I was always just too far behind.
"If I would have let him by later, then it's an unfair way of giving the position back," added Verstappen, when asked why he'd let Hamilton back past so quickly, "because then you're so close and it's an easy DRS pass, so I had to do it after Turn 10. It was just super hard to follow. I got into Turn 13 and had a big oversteer, and from there onwards, I just didn't have the tyres anymore to attack.
"But at the end of the day, when I was fighting Lewis, I went outside of the track limits so I think quite quickly, the race director was onto us to tell me to give the position back, so that's exactly what I did."
READ MORE: Tsunoda only '50 per cent happy' with debut race, despite securing P9 with last lap pass
It was a disappointing end to what had been an eye-openingly commanding performance in Bahrain from Red Bull, who'd looked by far the strongest team throughout practice and qualifying. But although Verstappen said there were "a lot of positives" for the squad to take, he questioned the wisdom of having let Hamilton undercut him in the first round of pit stops, in a move which proved decisive for the Briton's victory, while also calling on the team to investigate a niggling issue with his RB16B's differential.
"There are a lot of positives, but also things we have to improve," said Verstappen. "First of all, I don't know what was going on but I had more wheelspin on one side on the rear, so that's of course not what you want. I managed to drive around the issue a bit, but we'll have to look into that.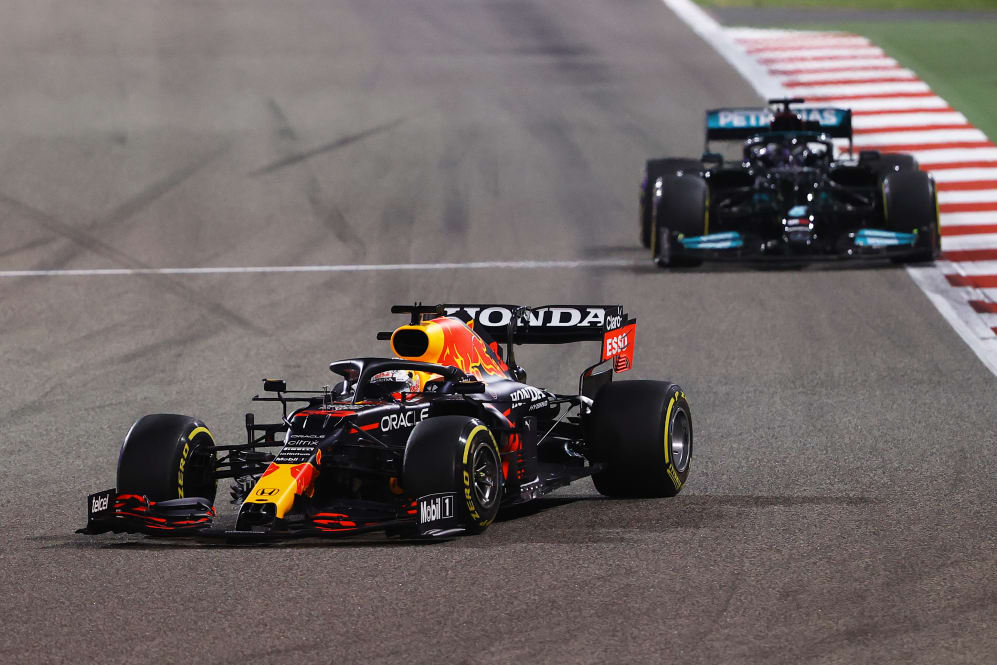 "And I think strategy-wise, we'll have to analyse what we could have done better," he added. "Clearly today, track position was key again… but also we didn't have the tyres like [Mercedes] had, so we didn't really have a lot of flexibility in the strategy, so maybe there we could have done better in choosing our tyres throughout practice.
"Last year we would have been super-happy with this result but now we are super-disappointed so we definitely really made a good step forward! Now we just have to get on with it and try and be better."
DRIVER OF THE DAY: Perez's pit-lane-to-P5 fightback gets your vote
After an issue on the formation lap that forced him to start the race from the pit lane, meanwhile, Verstappen's new team mate Sergio Perez recovered to finish fifth on his Red Bull debut – with the team doubtless keen for the Mexican to enjoy a smoother weekend at Imola in three weeks' time to help them take the fight to Mercedes properly in 2021.