'It just destroyed me' – Button hit with heat exhaustion in NASCAR Cup Series debut at COTA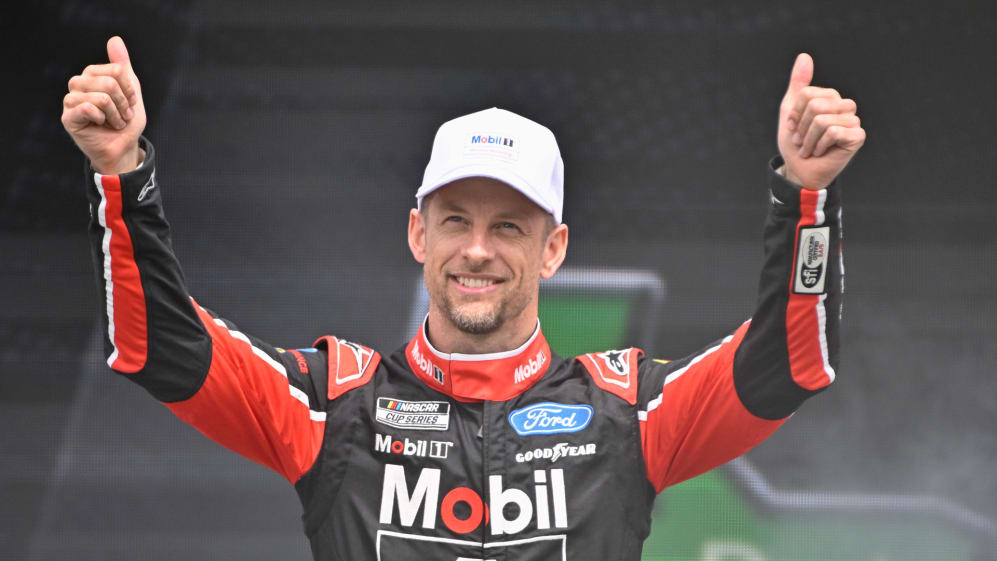 Formula 1 champions Jenson Button and Kimi Raikkonen crashed the party in Sunday's NASCAR Cup Series event at the Circuit of The Americas – while Haas Team Principal Guenther Steiner even popped up in the commentary booth for the race in Texas.
Button, who will drive the 24 Hours of Le Mans this year in a modified NASCAR machine made to tackle the endurance race, made his Cup Series debut at the United States Grand Prix venue on the weekend. The 2009 F1 champion qualified 24th out of 39 cars and finished 18th in a marathon race that was extended to 75 laps beyond the scheduled 68 due to a flurry of late incidents.
F1 IN AMERICA: The curious case of the first United States Grand Prix
"You get to Turn 1 and everyone is in the way," he told Fox Sports after the race. "People are braking later than me and they just hit a car and use that to slow down! That was the thing for me. It's just, I have to say, I enjoyed the race, I'd say 60% of it; 40% of it kind of felt a bit silly, the amount that we were hitting each other.
"In Turn 1… I would turn in and get whacked. Luckily it didn't spin me round and on the exit I got a big whack back. The revenge is enjoyable but there's points where it feels that we could do better. I mean the action's amazing, don't get me wrong, I have to give it to these guys. The first 10 laps, it just destroyed me… every time I was in a corner I had someone overtaking me," he said.
Oops! Error retrieving Twitter post
The 2009 Formula 1 champion added that he suffered from heat exhaustion and his car even took a hit from former F1 rival Raikkonen at one point in the race.
"I had to take a while to learn the racecraft, and I hadn't raced for three years either, and I've never hit a car – intentionally – and then after the first stint, when I changed tyres, I was like, 'Guys put me in clear air, I need some laps on my own', and they did, they did a really good job on the pit stop and I was able to run clear. I really enjoyed it and the pace was good.
BARRETTO: How America's latest Grand Prix hopeful Logan Sargeant was fast-tracked to F1
"And then on the next stint I'd had a whack from Kimi [Raikkonen] and it just felt so oversteery, I just went backwards, and I also had heat exhaustion. I was like 'guys, I have to stop', it was that bad."
Button will continue his NASCAR stint with the Chicago street race in July and Indianapolis road course in August after racing at Le Mans.
As for 2007 F1 champion Raikkonen, he nearly cracked the top five late in the race but was spun around and then dropped to P29 for a track limits penalty.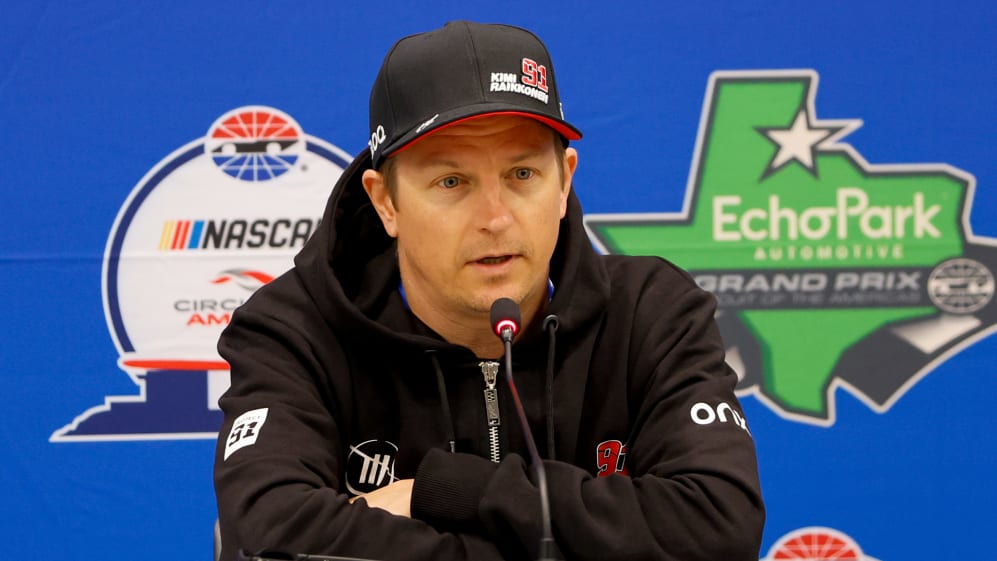 "Yeah, I think it was not too bad, I mean the car behaved on most of the [time] pretty nicely. We just got unlucky with a few of the incidents and then got taken out a few times but it's one of those things," said Raikkonen to The Podium Finish.
"In the end I just had no tyres left and it kept [wearing] after more restart and more restart. And with the spin that I had, the tyres were just done, but yeah, it's a shame."
READ MORE: Alonso makes Brawn GP comparison after Aston Martin's leap up the order this season
The Finn didn't say whether he would compete in any more NASCAR races this season.
"I don't know, nobody knows, but it's just a shame how it went in the end but I think we did the right things, we were there... we will see what the future brings, but right now I have no clue," he concluded.