Alonso makes Brawn GP comparison after Aston Martin's leap up the order this season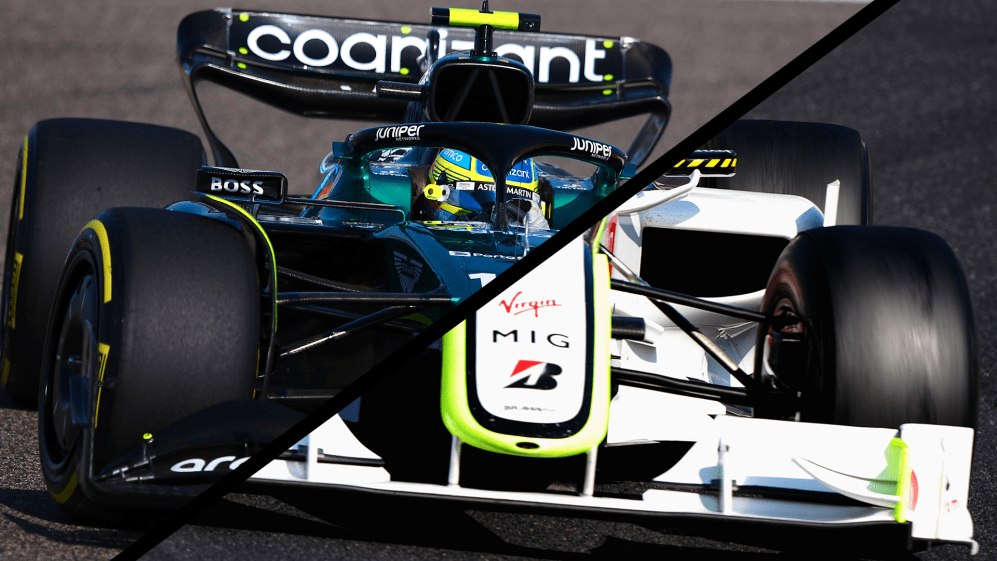 Fernando Alonso has likened Aston Martin's leap up the F1 pecking order to the fairy-tale Brawn GP story from 2009, with the Spaniard paying tribute to his "very talented" new team after back-to-back podium results.
Aston Martin placed seventh in the constructors' standings in 2021 and 2022 but find themselves second overall with two rounds completed in 2023 – Alonso finishing behind only the Red Bull drivers in Bahrain and Saudi Arabia.
READ MORE: Brawn GP engineers 'thought we'd got our sums wrongs' ahead of fairytale start to 2009 season
Asked if he has ever seen an F1 operation make such a step, Alonso picked out Brawn GP as one of two examples, after the team emerged from Honda's departure at the end of 2008 to spectacularly win both the drivers' title with Jenson Button and the constructors' crown.
However, the two-time world champion also suggested that Aston Martin's progress over the recent winter period is even more impressive given the relative stability in the regulations between the 2022 and 2023 campaigns.
"Ferrari when it was 2020, they were very bad, or 2021, then in the following year – last year – they were fighting for the championship, or won the first two or three Grands Prix of the year, so Ferrari made a huge step last year. [There was also] Brawn GP – huge," said Alonso.
"With a non-regulation change, [Aston Martin's is] probably the biggest one. All the others, they were with the regulation change, plus with the cost cap it's very difficult to do something like that, but we have very talented people in the team – so far it's been a good start and hopefully only the start."
Alonso was also keen to note the efforts of Aston Martin CEO Lawrence Stroll, who brought the British brand back to F1 a couple of seasons ago and is pressing ahead with a five-year plan to turn them into a championship-contending force.
READ MORE: Krack assesses whether Aston Martin are now F1's second-best team – and if they can catch Red Bull in 2023
On linking up with Stroll and witnessing his leadership so far, Alonso commented: "Obviously very happy, very proud. I think he has this vision of having a winning team in the near future, whatever it takes, whatever it costs, whatever is needed.
"When he has an idea normally he succeeds, that's why it's interesting to have a leader like Lawrence because you know you have everything you need behind you and the team is in safe hands, whatever he's requesting."
While Aston Martin sit second in the constructors' standings after the first two rounds, Alonso holds third in the drivers' battle, 14 points away from championship leader Max Verstappen.