'It was a bit hectic on the restart… but we'll take the point' – Raikkonen pleased to get off the mark in Baku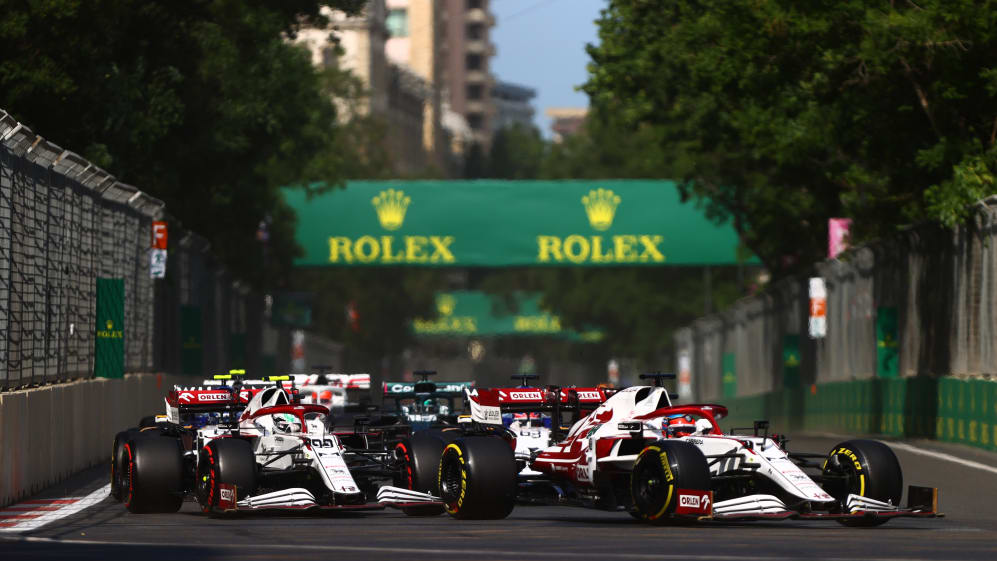 Given the fluctuating fortunes of Alfa Romeo's weekend in Baku, a solitary point at the end of such an incident-packed race was viewed as a good return with the team.
Antonio Giovinazzi crashed at Turn 15 during Q1 and had to start from the back of the grid, while Kimi Raikkonen did well to advance to Q2 but could do no better than 14th.
Despite all the drama, only three cars who started ahead of Raikkonen were actually impacted in the race as Esteban Ocon and Max Verstappen retired and Lewis Hamilton went off, so the Finn's final result of 10th place and his first point of the season still meant he had to gain positions on track to score.
WATCH: Onboard with Giovinazzi from back of the grid as the Italian makes a great start
"We always want more, but I think from where we started to pick up a point and to have both cars there is a positive result for the team," Alfa Romeo's head of track engineering Xevi Pujolar said. "At one point in the race maybe we thought there was nothing for us, but then we could see there was a chance, and then we see maybe there's actually a bigger chance!
"In the end it was only P10 and P11, but to have both cars there is a good result for the team."
We'll take what we got and hopefully will do a bit better in the next race
Although Alfa Romeo have often gone for unorthodox strategies to try and gain ground, in Baku the team started with Raikkonen on the mediums and Giovinazzi on softs, opting against a long first stint on the hards for either driver. Despite the tyre issues on the hards that followed for Verstappen and Stroll, Pujolar was comfortable with how it all played out and had no issues with the reset offered by the late red flag.
READ MORE: Steiner says Haas duo have 'cleared the air' after Schumacher left fuming by last lap Mazepin jink in Baku
"Of course from our side we were monitoring everything very closely and we didn't have any concerns. I don't know what happened exactly on their cars, but on our cars we had no concerns.
"I think it was good to have the red flag and to restart the race. For us it's a possibility to mix up everything again. Two laps, it was good!"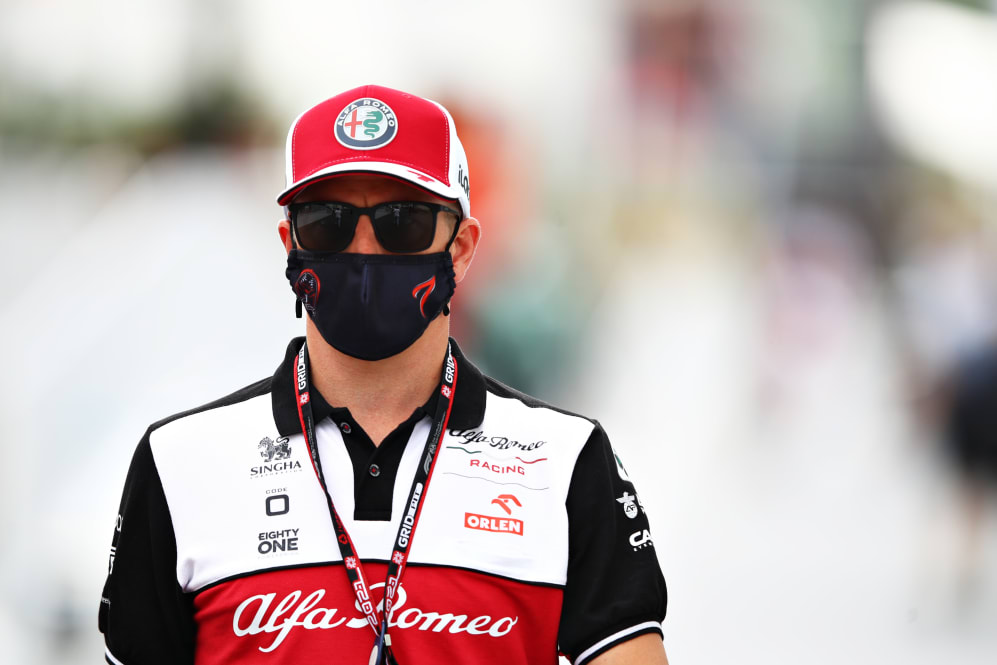 Raikkonen himself admits he thought there could be a bigger result on offer but found the final two laps of the race after the red flag tricky.
"Yes [happy to score], but you always hope for a bit more," Raikkonen said. "It was a little bit hectic on the last restart, had to avoid somebody but, anyhow, we'll take the one point.
"Apart from that, there was not much happening in the race, we pitted a bit later than the others, we had good tyres and managed to catch the car in the front, but it was surprisingly difficult for people to overtake, even here. We'll take what we got and hopefully will do a bit better in the next race."
READ MORE: 6 Winners and 5 Losers from Azerbaijan – Who shone on the streets of Baku?