'It was a bit of a disaster' - Hamilton frustrated with Mercedes' Friday struggles in Turkey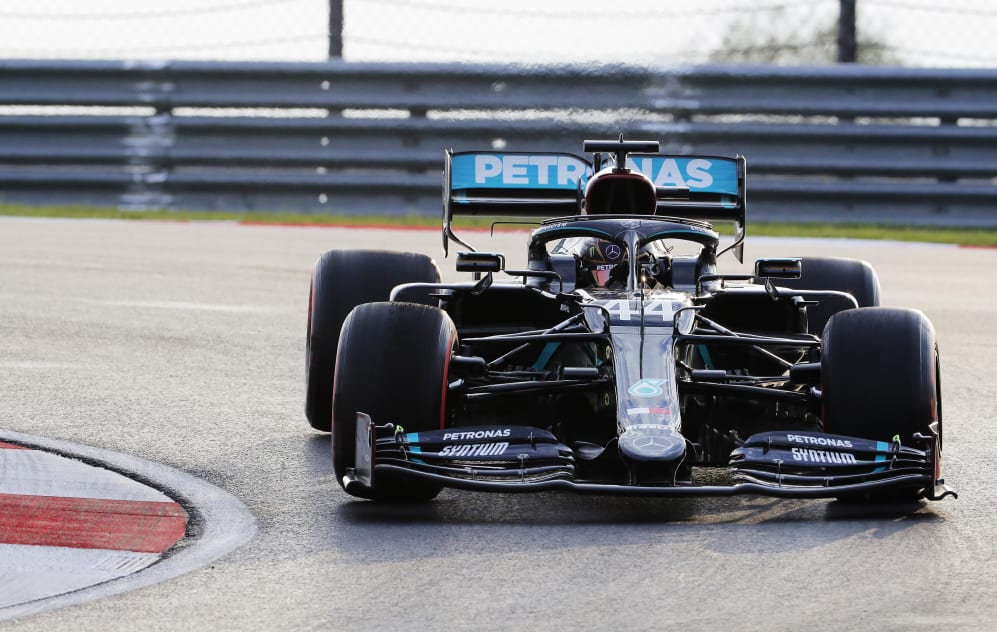 Mercedes might be known for rarely showing their true pace on Fridays, but nonetheless, the Silver Arrows looked significantly off the pace of the Red Bull of Max Verstappen across both of Friday's practice sessions for the Turkish Grand Prix – with Lewis Hamilton labelling their day "a bit of a disaster".
Having failed to set a representative time in Free Practice 1 – as Valtteri Bottas ended up P9, with Hamilton P15 – after the qualifying simulation runs of FP2, Bottas could only take third, 0.575s down on Verstappen – who led both Friday practice sessions for Red Bull – while Hamilton was fourth, a further 0.275s behind his team mate.
FP2: Verstappen seals Friday clean sweep as he heads Leclerc in second Istanbul practice
And Hamilton revealed how hard it had been to drive at the slippery, recently re-surfaced Istanbul Park circuit that he won at in 2010.
"It was a bit of a disaster today to be honest," he admitted. "The track – it's worse than Portimao was, when we had the new surface there, so for us at least, the tyres aren't working, and you see it, it's like an ice rink out there, so you don't get quite the enjoyment of the lap that you would normally get out of Istanbul. And I don't see that changing.
"It's terrifying the whole way around," added Hamilton, when asked what it had been like from the cockpit, "it's almost like there's wet patches all over, so you're on your slicks and accelerating and then [mimes the car snapping] it goes so fast, and that's because you're way, way below the temperature window of these tyres."
READ MORE: How Lewis Hamilton can win his 7th F1 title this weekend – and what Bottas needs to do to stop him
Asked, meanwhile, if he'd managed to make any set-up changes across Friday to give him more confidence in his W11, Hamilton – who has the possibility of claiming his seventh drivers' title at Istanbul this weekend – replied: "I've not changed a single thing with the car today, because if the tyres aren't working, then you don't know what the balance issue is, and it's literally just tyres.
"But you can see some other people are starting to get them to work. You can go from one lap to the other, and all of a sudden you find a second because the tyre worked in a couple of corners.
"Obviously the Red Bulls are doing really well with it and we've definitely got some work to do to figure out what we can change," Hamilton added. "We just have to try and do the best job we can."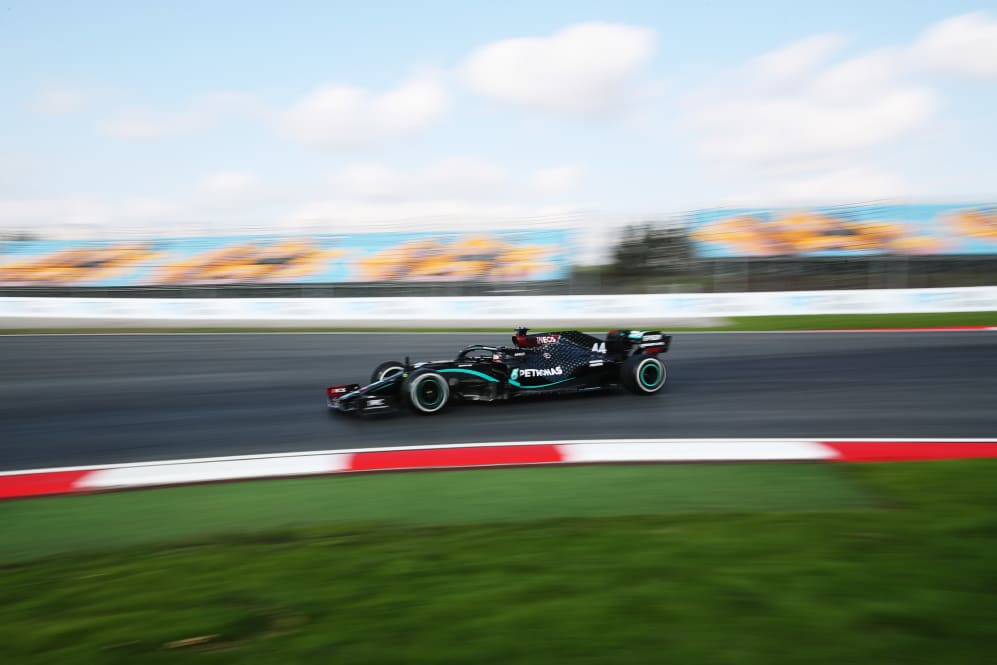 Bottas led his team mate across both of Friday's sessions. And the Finn was more confident than Hamilton about the prospect of the track rubbering in throughout the weekend – although that, he admitted, would give Mercedes' engineers a bit of a headache over Friday evening.
"The track will evolve a lot throughout the weekend and even during Practice 3 and qualifying," he said. "So there's lots to learn, and it's really tricky now to make the right decisions for the strategy for the race, so there's going to be many question marks.
READ MORE: Wolff 'not feeling cornered' in Hamilton contract negotiations with Mercedes
"For sure, it's really crucial in these conditions that you can get enough temperature quickly, and then you can have the upper hand as a driver," Bottas added. "So for sure we've learned a lot from winter testing and even this year in some cold conditions, but it was pretty extreme today in terms of the way the tarmac is and how smooth it is… It was actually quite far away initially from the actual driving style we're used to in Formula 1 and I really had fun playing around. It was really enjoyable!"
Bottas will be hoping to carry that upper hand over Hamilton all the way through the weekend, with the Finn needing to outscore Hamilton by eight points to keep his rapidly fading championship hopes alive.