Feature
How Lewis Hamilton can win his 7th F1 title this weekend – and what Bottas needs to do to stop him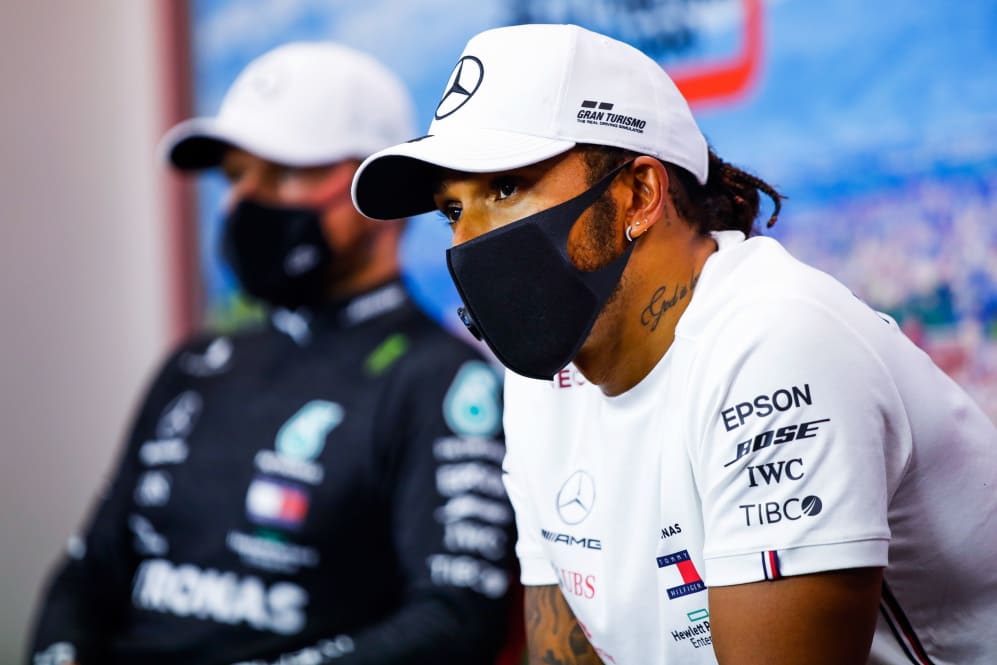 Mercedes' Lewis Hamilton can win his record-equalling seventh drivers' title this weekend at the Turkish Grand Prix. To do so, he needs to leave Istanbul with a greater than 78-point advantage over team mate Valtteri Bottas in the drivers' standings. We've crunched the numbers to bring you all the permutations ahead of this weekend's action.
Hamilton already heads Bottas – now the only driver who can mathematically stop Hamilton claiming the title – by 85 points, meaning that if Hamilton outscores Bottas this weekend, it's all over.
FORM GUIDE: Who's set to score big as the Turkish Grand Prix returns?
However, if Bottas does manage to outscore Hamilton, here are the permutations for Hamilton still claiming a Michael Schumacher-equalling title #7 in Istanbul this weekend.
How Hamilton can win the title
| IF BOTTAS FINISHES | HAMILTON MUST FINISH |
| --- | --- |
| 1st + fastest lap | Title fight continues to Bahrain |
| 1st | 2nd |
| 2nd + fastest lap | 4th |
| 2nd | 5th + fastest lap OR 4th |
| 3rd + fastest lap | 5th |
| 3rd | 6th |
| 4th + fastest lap | 7th |
| 4th | 8th + fastest lap OR 7th |
| 5th + fastest lap | 8th |
| 5th | 9th + fastest lap OR 8th |
| 6th + fastest lap | 9th |
| 6th | 10th |
| 7th or lower | Hamilton wins title |