Wolff 'not feeling cornered' in Hamilton contract negotiations with Mercedes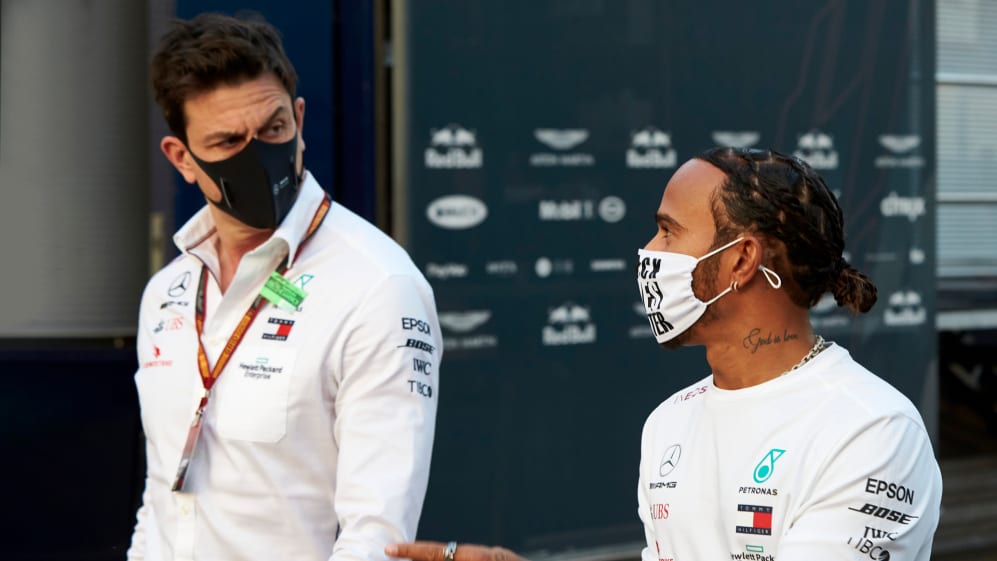 Lewis Hamilton could wrap up his seventh title this weekend but questions surrounding his future at Mercedes remain with just four races and 48 calendar days remaining in 2020. Regardless, Team Principal Toto Wolff maintained that he is not feeling the pressure over renewing Hamilton's contract.
The Mercedes boss previously said that the six-time champion's contract from 2021 and beyond would only be sorted once his driver had clinched title number seven, with Hamilton adding on Thursday that he was considering "the bigger picture".
So, now that Hamilton's on the verge of matching Michael Schumacher's title record, is Wolff feeling 'cornered' to seal the deal?
READ MORE: How Lewis Hamilton can win his 7th F1 title this weekend – and what Bottas needs to do to stop him
"No, not at all cornered. It's a good dependence on each other; we would like him in the car, and I think he wants to drive the Mercedes because it's competitive, so no, I think there is a good balance," he explained on Friday in Turkey.
And that means Wolff is reluctant to set a deadline for contract talks with Hamilton.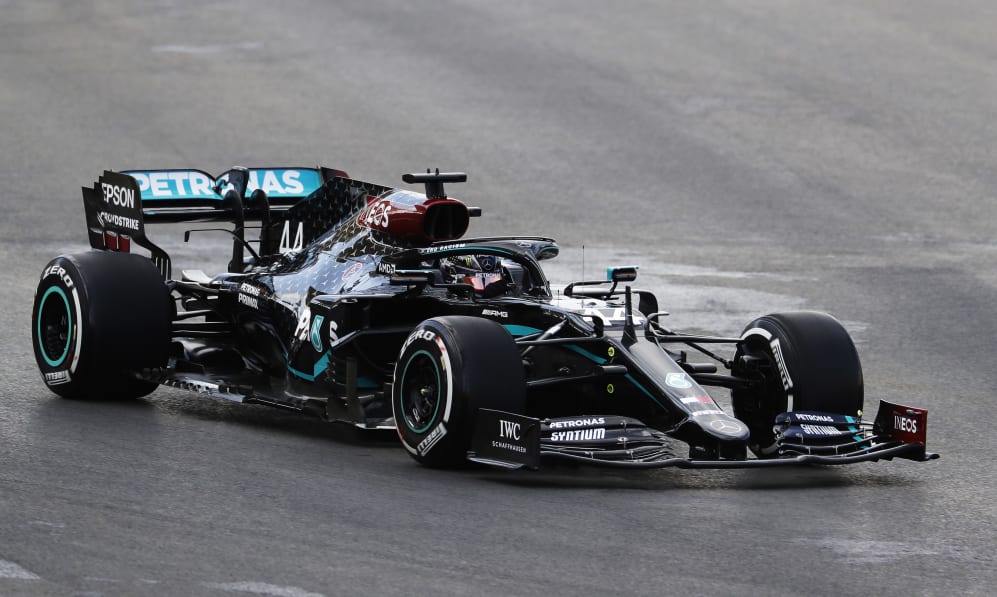 "Yeah, I don't want to drop a date here because if I do everybody's going to ask at every single race, but this is what we agreed," he said. "I think it was important to make sure we had both titles secured and then have a more relaxed approach to the discussion about the future."
Another huge question mark at Mercedes concerns Wolff's future as team boss. It is still unclear whether Wolff – who previously said he was in a "moment of reflection" about it – will stay in his role at Mercedes.
READ MORE: FP1 – Verstappen quickest as drivers struggle with slippery track in first practice in Turkey
"I believe that each of us has a certain shelf life as a team principal because it's simply not sustainable to do a few hundred races and be the best [version of] you that started on the journey," he said.