'It was a bit of a lonely afternoon' – Ricciardo rues lack of pace at Silverstone after P13 finish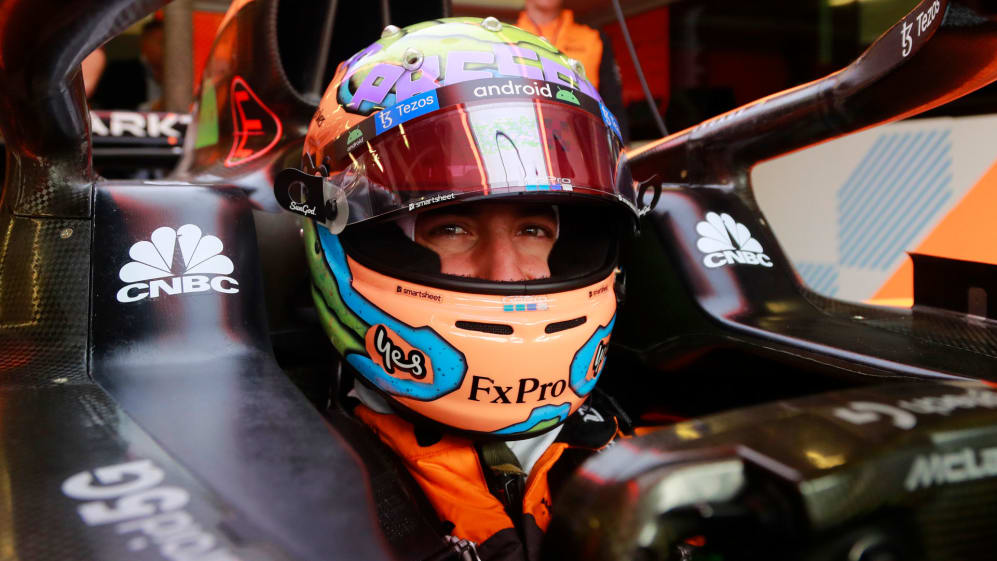 Daniel Ricciardo finished the British Grand Prix 13th and explained some of the issues that affected him during the race – explaining his hopes of finding a solution ahead of the Austrian GP.
Ricciardo qualified 14th for the race and made it as high as P10. After the late Safety Car brought by Esteban Ocon's stoppage, Ricciardo pitted for softs but failed to make an impression on the Canadian duo of Lance Stroll and Nicholas Latifi ahead.
He revealed that a lack of grip and a DRS issue limited his performance on Sunday.
READ MORE: 6 Winners and 5 Losers from the British Grand Prix – Who shone at Silverstone?
"Zero pace," said Ricciardo. "To be honest, a little bit like Barcelona where I just didn't seem to operate at the same level of grip as the cars around me. Little bit confused by that at the moment – it's clear what I felt, but the reasons why… not sure. I could just feel it through the tyres as well, trying to carry speed.
"So, hopefully we find some answers because obviously it's a quick turnaround until Austria. Then we had an issue with DRS, which meant I couldn't use it after lap 31 which was also a bit of a shame. Obviously, it's tough to overtake with that as well – but simply we weren't really quick enough anyway today. It was a bit of a lonely afternoon.
"Other than that, the positive is I heard the drivers were OK, obviously a big one, so happy to hear that – especially Zhou, that he's good."
McLaren Team Principal Andreas Seidl believed that Ricciardo did not have the tools to forge a competitive run over the course of the British Grand Prix weekend, though he said his team planned to investigate the issue ahead of Austria, where Lando Norris has finished on the podium for the last two seasons.
READ MORE: 'It should have been P5' says Norris after losing out to Alonso during final pit stops at Silverstone
"Daniel's weekend didn't go to plan, which will need careful analysis over the next few days," admitted Seidl. "He wasn't in a position to deliver competitive lap times yesterday and today.
"In addition, he experienced a DRS failure that required an additional pit stop mid-race and required him to run without the DRS in the second half of the race. As always, a lot to learn before we get going again five days from now in Austria, on a circuit where we've had tremendous results in recent years."
McLaren head to the Red Bull Ring fourth in the championship, six points ahead of Alpine.