'It was a desperate move' – Furious Horner hits out at Hamilton after Verstappen crash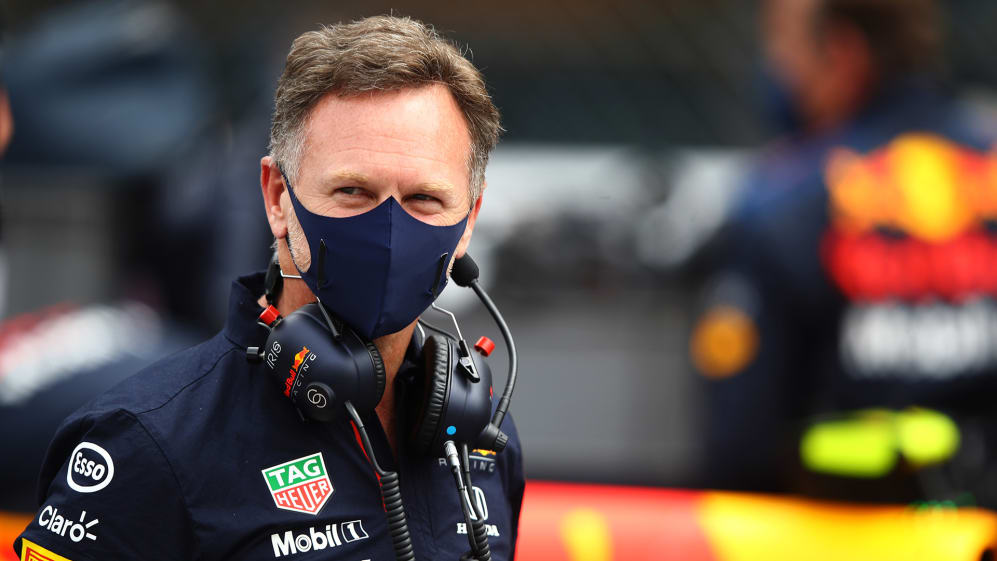 Christian Horner did not hold back in his criticism of Lewis Hamilton after the Mercedes driver's clash with Max Verstappen at Silverstone, which put the Dutchman out of the race on the very first lap of the British Grand Prix, branding the Briton's driving "desperate" and "completely out of order".
Verstappen started from pole position, but Hamilton was all over the Red Bull throughout the first half of the lap as he tried in vain to find a way past. The two were then side by side coming down the old pit straight, before they touched going into Copse Corner, with Verstappen spinning off the track at 180mph before hitting the barriers with a huge impact.
WATCH: Huge drama at Silverstone as Verstappen crashes out after contact with Hamilton
The championship leader climbed out of his car, but was winded and was taken to the medical centre for checks, as is standard practice following a high speed crash. Hamilton was able to continue, but the race was red flagged moments later, before it was restarted with Hamilton ultimately taking victory after a late overtake on Charles Leclerc.
And Red Bull boss Horner was furious in the immediate aftermath, accusing Hamilton of "dirty driving".
Speaking to Formula1.com he said: "For me, it's very clear: Lewis has stuck a wheel up the inside of one of the fastest corners on this world championship. He's driven this circuit for years; you know you don't do that here. The result – thank God we haven't had a driver that's been seriously injured or worse today."
Speaking to Channel 4 he added: "I think it was a desperate move. He failed to make the move in the first part of the lap, which he was obviously geared to do, and then it was just a desperate move sticking a wheel up the inside which you just don't do. Copse is one of the fastest corners in the world. You don't stick a wheel up the inside. That's just dirty driving."
Horner said he was hugely relieved to see his driver climb out of the car, given the speed of the crash.
"He had a 51G accident. Thank God he walked away. That's the biggest positive that we've have today. So yes, just relieved to see him, he's in the medical centre, but he's walked in there on his own doing a 30-minute precautionary check but hopefully, so far so good.
"He was massively winded," he added. "That's a hell of relief to see him get out because that corner is one of the fastest on the calendar. It was completely out of order to stick a wheel up the inside there."
It was later confirmed that Verstappen had been taken to hospital for "further precautionary tests".
Horner had earlier told Race Director Michael Masi that he held Hamilton fully responsible for the incident – with the stewards later handing the reigning champion a 10 second time penalty for causing a collision.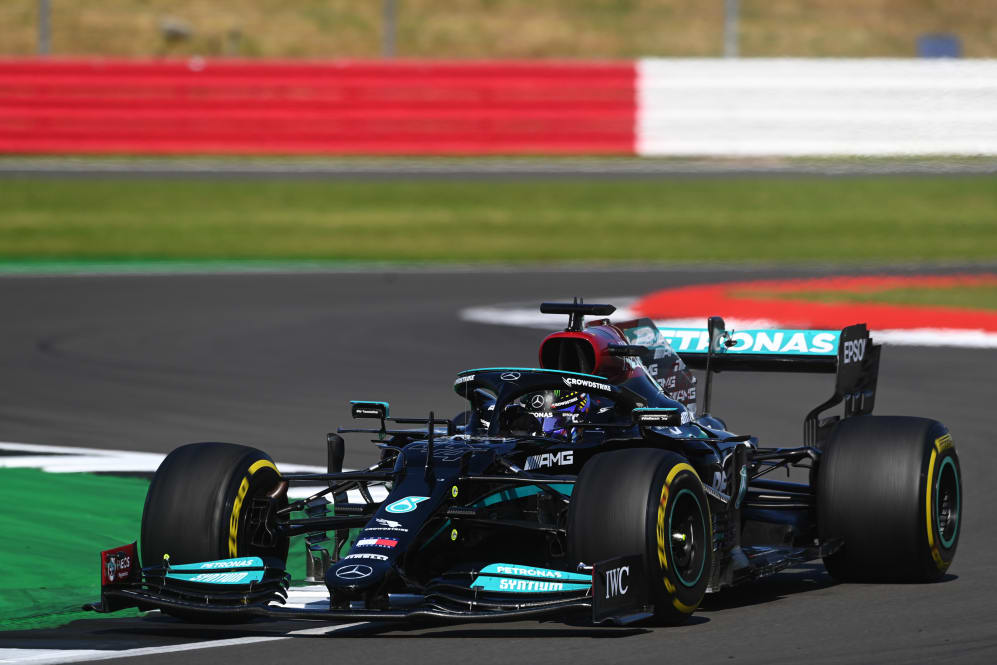 "That corner, he was never anywhere near alongside," he told Masi. "Every driver who has driven this circuit knows that you don't stick a wheel up in the inside at Copse. That is an enormous accident.
"It was 100% Max's corner. So, you know, as far as I'm concerned, full blame lays on Hamilton who should never have been in that position.
"You could have had a massive accident. Thank God he's walked away unscathed. So, I hope you're going to deal with it appropriately."
With Hamilton going on to win the race, Verstappen's championship lead now stands at just 8 points having been 33 points going into the race.