'It was a disaster' – Hamilton says Mercedes W13 'getting worse' after experimental Friday in Montreal
Lewis Hamilton wasn't mincing his words at the end of a tough Friday in Montreal, the seven-time Canadian Grand Prix winner calling the opening two practice sessions "a disaster", as Mercedes opted for an experimental day.
Hamilton finished Free Practice 1 in P8 – where he ran an experimental floor with a large cut in it on his W13, as Mercedes look to try and control their porpoising and bouncing issues – but was then a disappointing P13 in the FP2, nearly 1.3s off the pace of Red Bull's Max Verstappen.
FP2: Verstappen pips Leclerc by 0.081s to sweep Friday practice sessions in Montreal
Asked how his Friday had been, Hamilton replied: "Pretty much like every Friday for us, trying lots of different things, an experimental floor on my side which didn't work.
"Nothing we do generally to this car seems to work so we're trying different set-ups; me and George [Russell] went with much different set-ups in this P2 just to see if one way works and one way doesn't. I'll wait to hear how it felt for him but for me it was a disaster.
"It's like the car's getting worse, it's getting more and more unhappy the more we do to it. I don't know, we'll keep working on it, it is what it is. I think this is the car for the year, so we'll just have to tough it out, and work hard on building a better car for next year."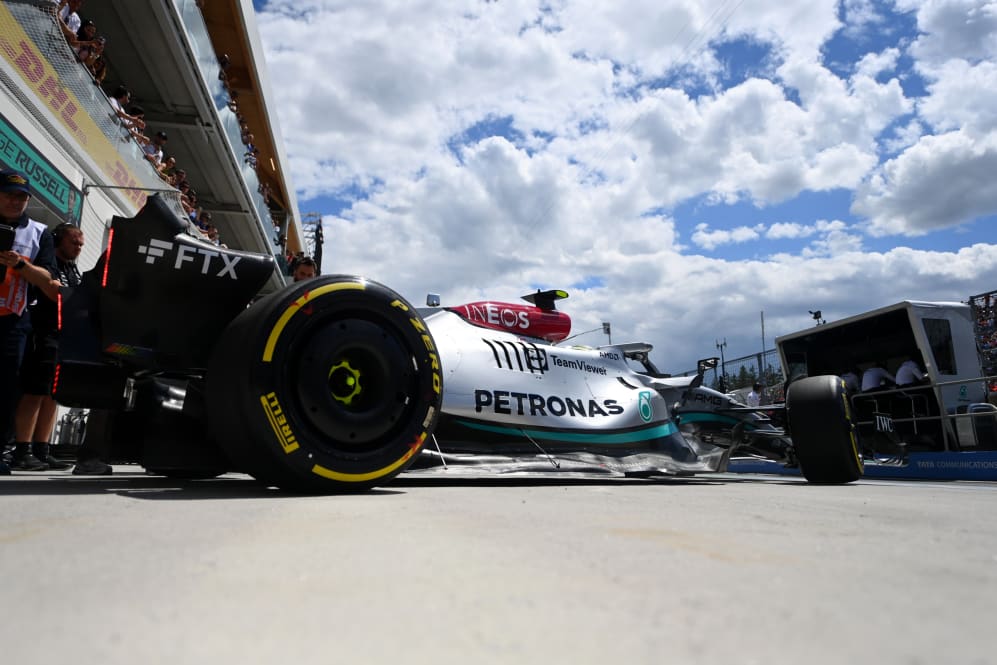 Hamilton – the joint-most successful ever driver around Montreal, along with Michael Schumacher – added that his experience behind the wheel of the W13 had left him cold at his beloved Circuit Gilles Villeneuve.
"It's not the Montreal that I know, that I'm used to and that I've experienced in my career," said Hamilton, who took his first ever pole and victory here back in 2007. "It's the worse that I've ever felt any car here, so I'm hoping overnight we can try and make some changes. But fundamentally, it's just the fundamentals of the car, it is what it is. It's going to be a struggle.
READ MORE: 'I just had an itch to play old games' says Hamilton after retro console video sends internet wild
"It's just a monumental fight the whole time to keep it out of the wall," he added. "When it bounces, when the car leaves the ground a lot, and then when it lands it grips up and it goes in different directions, and you're just trying to catch a car that jumps, hops, grips, hops, grips. It's tough, it keeps you on edge. And there were some big hits today. We've raised the car but it doesn't make a difference.
"We've tried loads and loads of things, we've ticked them all of," he concluded. "Those ones don't work, so we have to go and find something else. And we're way off, but it's to be expected with this car."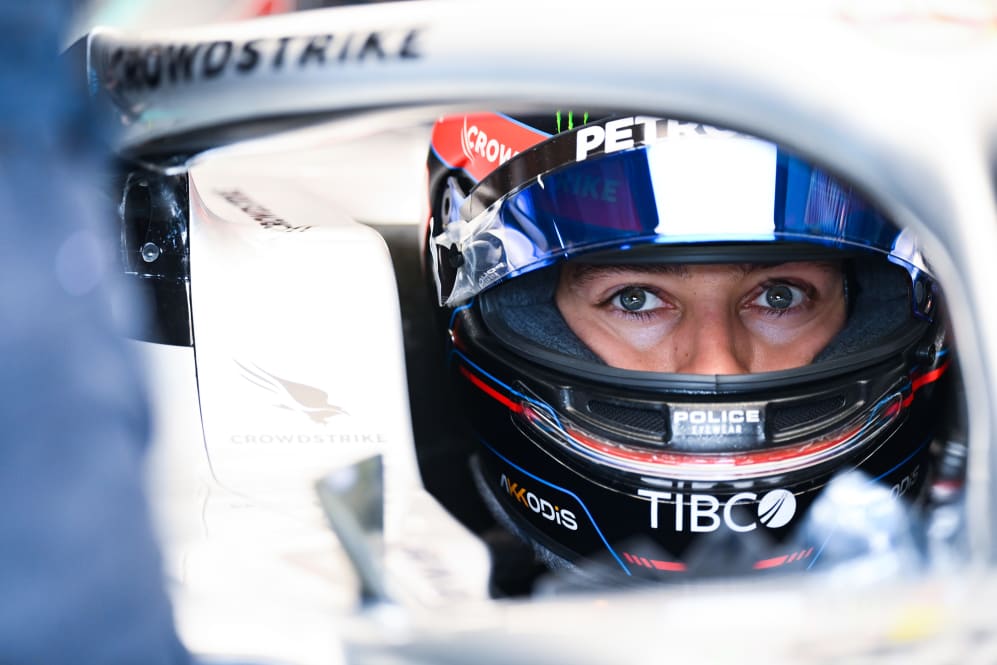 Downbeat Hamilton may have been, but Russell – P6 and P7 across the two sessions – believed that Mercedes could make a step overnight that could tuck them up behind the Red Bulls and Ferraris performance-wise, despite Aston Martin's Sebastian Vettel and Alpine's Fernando Alonso taking a surprise P4 and P5 in FP2.
"We're quite a long way off the pace compared to the front two teams, but also there's a couple of the guys, Fernando, Sebastian, they look very strong as well, so we've got work to do," said Russell.
READ MORE: How the picture has shifted for Ferrari, Red Bull and Mercedes since we last visited Montreal in 2019
"In FP2, that was probably the biggest deviation in set-up Lewis and I have had all season; we went in two very drastically different directions and we'll probably be able to find a happy medium between the two.
"So we're going to be working hard, we just need to make sure we qualify ahead of the midfield. I think we've got a race car that will put us in that third-best team position spot, but obviously if we qualify a little bit out of position, it could be tricky."