'It was a hell of a ride' – Gasly says AlphaTauri spell made him a 'better driver' as he gets set for Alpine switch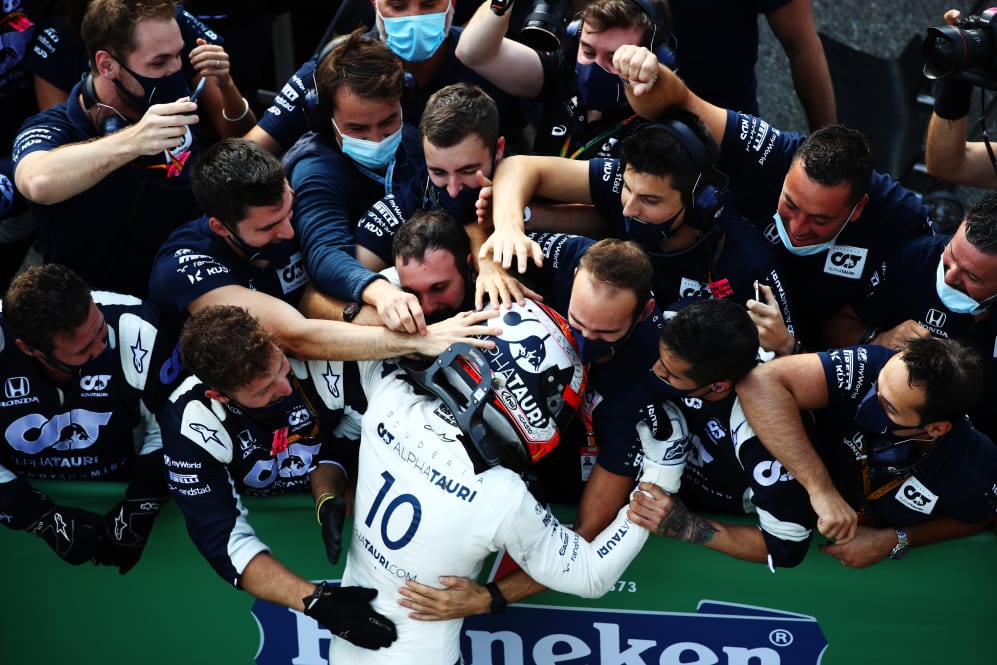 Pierre Gasly has described his almost six seasons at AlphaTauri as a "hell of a ride" as he gets set to depart the team and drive for Alpine in 2023.
Gasly started 95 races for AlphaTauri (formerly known as Toro Rosso) – the most by any driver in the team's history – after making his debut at the Malaysia Grand Prix in 2017. He has spent his entire F1 career with the Faenza-based outfit, except for half a season in 2019 when he drove for Red Bull. But his long stay is now over and will drive for Alpine next season alongside compatriot Esteban Ocon.
READ MORE: Gasly says he'll miss 'outspoken, no bull****' Tsunoda as he departs for Alpine
Ahead of the season finale in Abu Dhabi, Gasly admitted that it would be strange not seeing some familiar faces in the paddock next season after so long years with the team.
"It's hard because I've been all my Formula 1 years with these guys and with this team," said Gasly when asked if he was sad to leave AlphaTauri. "[The] last five years I've spent more time with them than my own family, my brothers, parents, anyone else. I know these guys personally. It's definitely closing a chapter.
"I've tried not to think about the end, think about that feeling on that night when I leave the paddock and won't see these guys in a similar way that I've been experiencing these last five years. For sure, when I put my race suit on for one last time and go racing, it's going to be a unique feeling."
Gasly is one of just two drivers – along with Sebastian Vettel – to win a race for the team, having won the 2020 Italian Grand Prix in dramatic and unexpected fashion, and says his time with them has made him a better driver.
"I will remember everything I have experienced over the years with the team, my first race in Formula 1, first podium and first win," said Gasly. "I know that I am a better driver today because of them and I am so grateful for all these achievements.
READ MORE: 'It was definitely very special' – Gasly 'emotional' after driving Alpine for first time at Abu Dhabi test
"I want to say a massive thank you to everyone I've worked with, they've all done a tremendous job. We've had three amazing podiums and now it's time to celebrate these unforgettable memories together."
He added: "We have had incredible times and moments in the past five years. I'm happy and proud to leave the team as their second race winner and being part of the race winner with Sebastian Vettel. Definitely feels special. I think it was a hell of ride but definitely enjoyed all these years."