'It was all a bit messy' – Verstappen frustrated after Q2 engine scare at Imola
Red Bull's mechanics had to pull off another last minute repair job on Max Verstappen's car in Imola after a spark plug failed mid-way through qualifying. They managed to get him back out in time to see him eventually claim P3 on the grid - but the Dutchman said he was disappointed not to be able to take the fight for pole to pace-setting Mercedes.
Verstappen eventually qualified 0.567s off polesitter Valtteri Bottas's time, and voiced his frustration at the gulf between his pace and that of the Silver Arrows on Saturday.
READ MORE: Bottas beats Hamilton to take pole at Imola as Verstappen survives Q2 scare to take 3rd
"The first run in Q3 there was not a lot of grip, I think the second run was a little bit better but just difficult. At the end of the day, P3, not bad, but I personally expected to be a little bit closer to be able to fight them a bit more. I think after Q2 we just lost our way a little bit," he said.
It was in Q2 where Verstappen had to limp home for a quick repair job as his Honda engine had lost power thanks to faulty spark plugs, leading to a panicked radio call back to the pits.
Just like at the Hungarian Grand Prix where Red Bull were forced to speedily repair his car after he crashed on the lap to grid, his crew were called into action and set about solving the problem with the clock ticking. They once again rose to the challenge and had him back out with time for just one lap to get through to Q3 on the medium tyres. Verstappen then delivered on his part and ended up sixth fastest - and through to the top-10 shoot-out.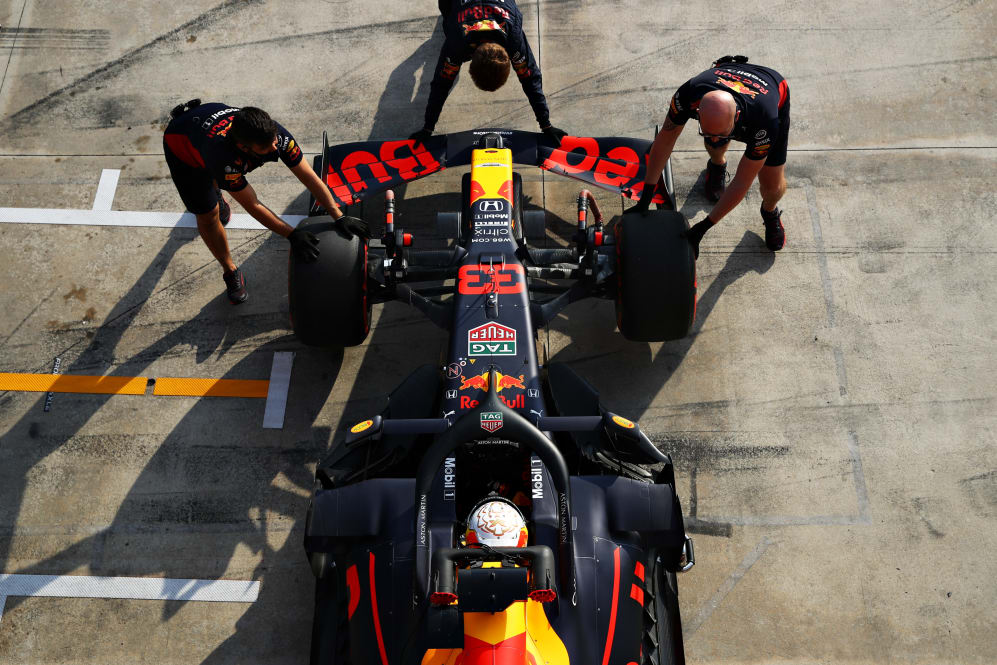 "Yeah, just not a really great qualifying because of that," said the Dutchman of his spark plug issue. "Of course, I only did two laps in Q1 and then you want to go out, get that run in in Q2 and with the trouble, [it was] a bit tricky."
Verstappen would switch back to soft tyres in Q3, and said that the lack of qualifying practice on the softest compounds held him back in the fight for pole position.
READ MORE: Bottas says he had 'the shakes' after risk-taking pole lap at Imola
"OK we got through, we did our lap but then it just doesn't give you a good reference to go into Q3 and we definitely seemed to struggle a bit with that," he explained.
"The reference was a bit off; the first lap in Q3, tyres were cold because I was in the middle of a train. I never really got into a nice rhythm where you know 'OK I've got a bit of time left there, I can push harder…', it was all a bit messy.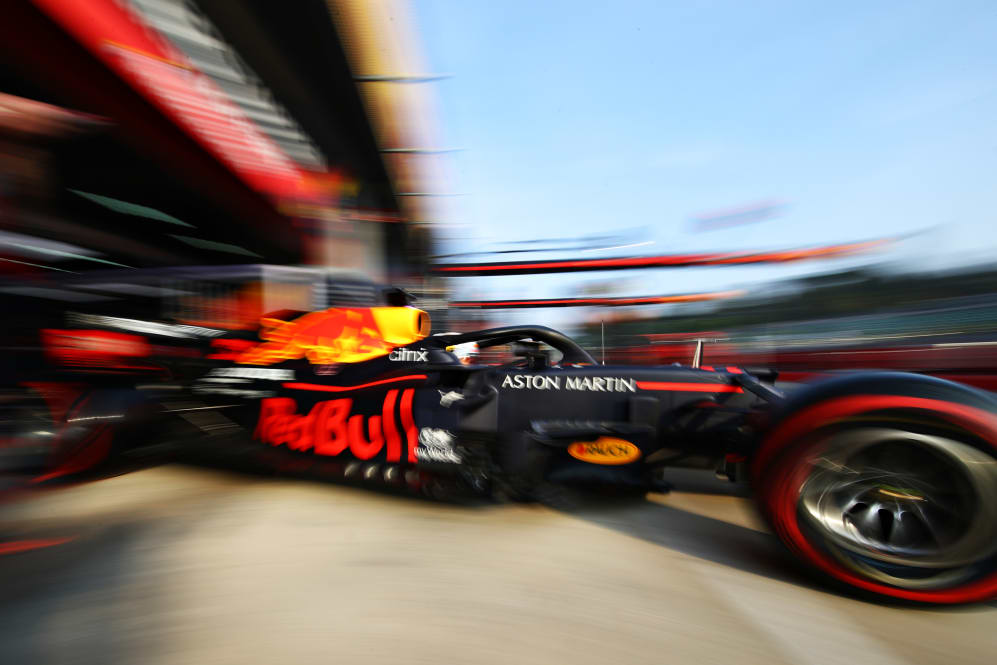 "Even in Q3, the last lap, I was like: 'well I think we could have quite a bit better here if we just had a smoother qualifying', but if you have that in Q2 and then you have to qualify on a different tyre then… yeah it's not great. I didn't expect to beat them in qualifying but I wanted to be closer; make it a bit more exciting," he added.
With such a long run down to Turn 1 on Sunday Verstappen still has a chance to usurp the Mercedes pair of Bottas and Lewis Hamilton ahead of him when the lights go out, and score his second win of the season.
HIGHLIGHTS: Watch the best action from practice ahead of the Emilia Romagna GP at Imola