'It was like looking at my younger self' – Vettel reflects on time as team mate with 'special' Leclerc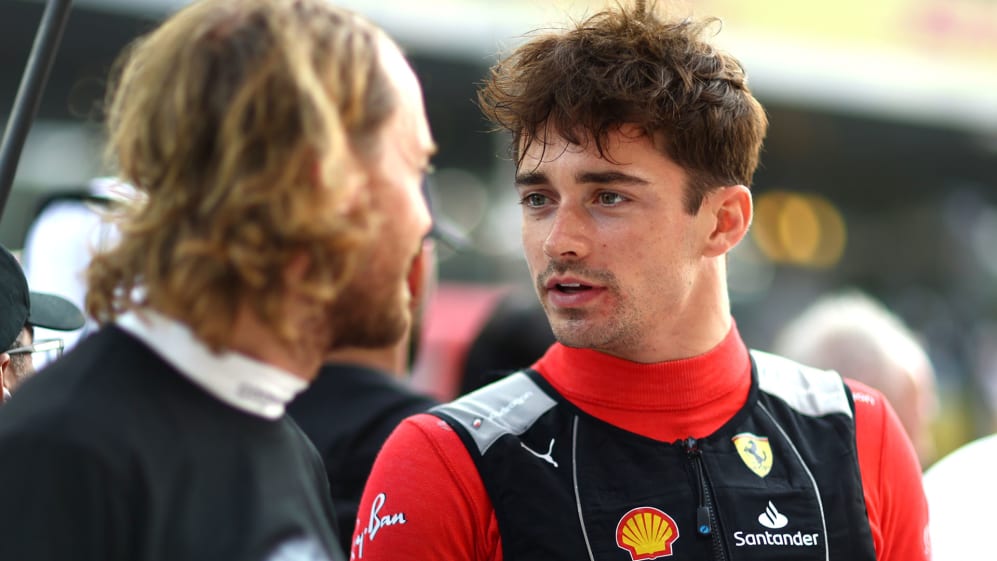 Sebastian Vettel has shared how Charles Leclerc reminded him of his younger self when they teamed up at Ferrari, while admitting to learning plenty from the Monegasque despite their age gap.
The pair spent two seasons together at Ferrari in 2019 and 2020 before Vettel parted ways with the team and headed to Aston Martin, leaving Leclerc as the Scuderia's most experienced driver on a long-term deal.
In his recent the Beyond The Grid podcast, Vettel explained that while they got on well, the period initially left him feeling "lost" – pointing to his own quest for another world title and Leclerc's desire to get a maiden victory on the board.
BEYOND THE GRID: Vettel names 'biggest natural talent' he's faced in F1 as he prepares for final race
"Charles came in, not having… I think being just in a very different time in his career and his life. It was funny, because I could… I watched him, we got along really well, I really enjoyed the time we spent together, and he taught me some things – not necessarily about driving," Vettel told host Tom Clarkson.
"It was a little bit as if I was looking at my younger self, and it did take a little bit of time to understand that, because obviously my target was not to just win a race, [as] I've done that.
"My target was to win the championship and ideally win the championship the way I wanted to win the championship, which is winning many, many races.
"Maybe I lost myself a little bit in that process and maybe my races here and there weren't the finest. But still I would say the lessons that I had, and still I would say some of the races were pretty good, were more important."
Later asked to reflect on the fastest driver he had ever raced against in F1, Vettel kept the focus on his team mates over the years, namechecking Mark Webber and Daniel Ricciardo, and then highlighting another area in which Leclerc typically shines.
READ MORE: From Monza magic to press conference laughs – Our writers pick their favourite Vettel moments
"Charles has been something special, just the amount of talent, and how he manages in one lap in particular, in qualifying, to squeeze pace out of himself and the car – it was nice to see," he summed up.
Leclerc out-scored Vettel in both the 2019 and 2020 campaigns, while claiming seven pole positions to the German's two, and bagging a brace of victories to Vettel's one.