Feature
From Monza magic to press conference laughs – Our writers pick their favourite Vettel moments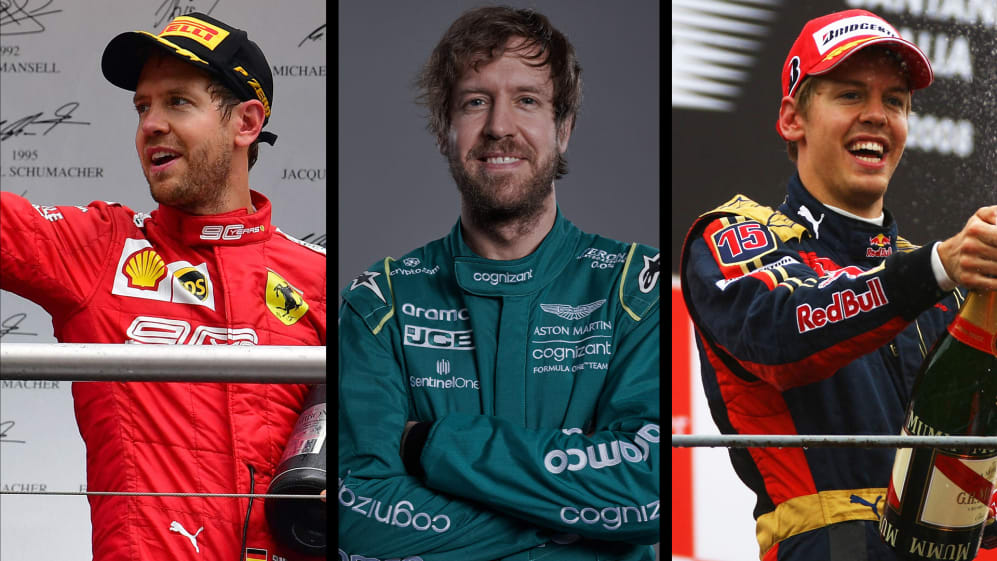 Over his 16 seasons in the sport Sebastian Vettel notched up an astonishing 53 wins, 122 podiums, 57 pole positions and four world championships. But in leaving Formula 1 the German driver also leaves his fans with countless more emotional and often hilarious memories. We asked our team of writers to name their favourite Vettel moments from his long and storied F1 career...
Will Buxton, F1 Digital Presenter: Honestly, I have too many. I've been fortunate to have passenger rides with him, talk about The Beatles with him, watch and report on every lap of his F1 career and witness him switch from being a talismanic leader and record-setter on track to an inspirational force for good off track.
"We have to remember these days," he once famously said over the radio, "because there's no guarantee that they'll last forever. Enjoy them as long as they last." Thanks for it all, Seb.
READ MORE: 'Dear Seb…' – Will Buxton's open letter to Vettel as the F1 paddock says goodbye to the four time champ
David Tremayne, Hall of Fame F1 Journalist: I have many good memories of Seb and his races, especially Monza 2008, but it's something personal that indicated his strength as a human being.
It was when Attitude magazine asked him how he'd react to one of his children coming out, and he replied: "My role as a parent is to love and support my children the best way I can. Whatever they decide to do, or whomever they decide to love, I support them. So no reaction, other than unconditional support and love." That resonated!
TREMAYNE: Farewell Sebastian Vettel – a four-time champion with conscience and charisma to match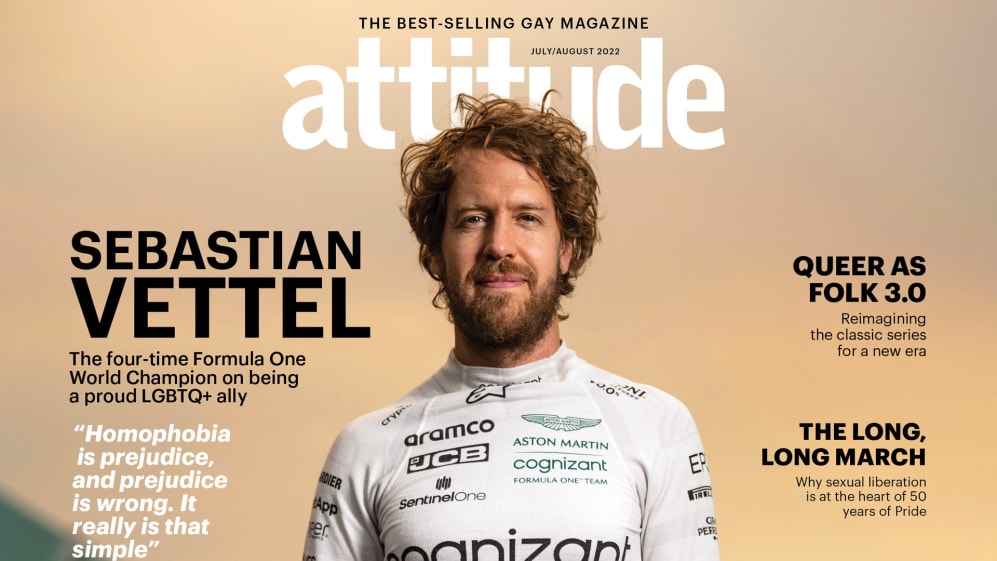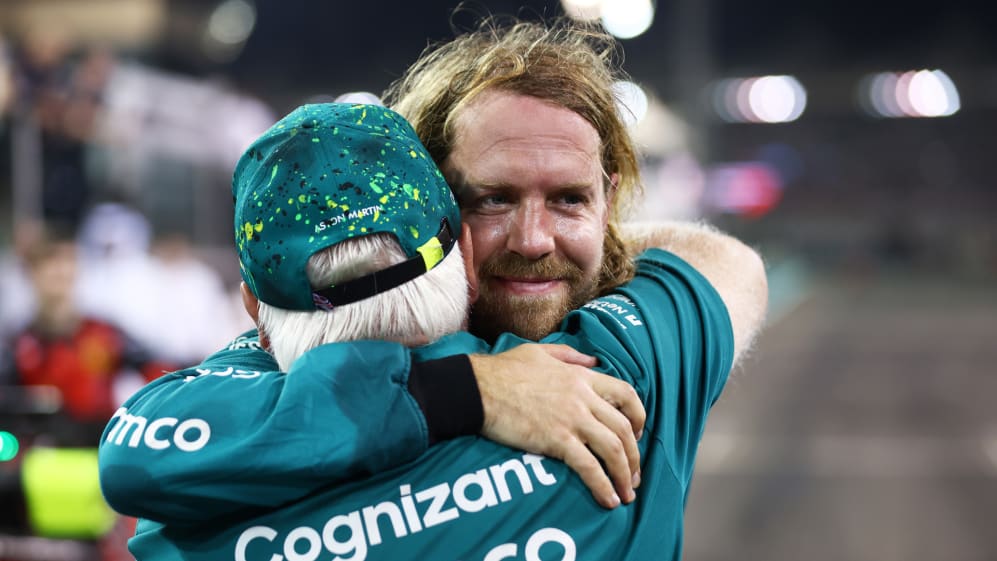 Chris Medland, Special Contributor: It might prove to be a popular and obvious one, but it was the 2014 Abu Dhabi Grand Prix press conference, where Walter Koster asked his now infamous "Gentlemen, a short view back to the past…" question.
Such a long question asked in an eccentric way (in his second language let's not forget) had caught everyone a bit off-guard and you could tell the drivers were confused but Seb had been paying full attention, so when the moderator asked who the question was aimed at – despite it being said in the question – Seb's quick-witted response of: "No, he said, he said, it was Nico and me. You didn't listen. Can you repeat the question?" was gold. It summed up his sense of humour that regularly came across, even at the end of such a tough year for him.
READ MORE: Best drives, biggest shocks, and funniest moments – Our writers reflect on the thrilling 2022 season
Oops! Error retrieving Twitter post
Michael Seymour, Staff Writer: Vettel completing farewell donuts in Abu Dhabi was a symbolic sight, the German leaving one final mark – through screaming tyres – on a sport he has given so much to, and vice versa. But for all his on-track achievements, it is Vettel's sense of humour that I will miss the most. An Anglophile familiar with shows from Monty Python to Little Britain, it was always a joy to see those influences shine through.
None more so than the quick wit he displayed during that famous press conference at Yas Marina in 2014 when, after a monologue of a question, and confusion over the intended recipient, Vettel jumped in with a response that sent those watching into hysterics. A legend in and out of the car and, particularly in recent times, a shining example to the rest of the grid. Danke Seb.
READ MORE: Prost vs Senna, Mansell vs Piquet and more – F1's fiercest team mate rivalries
Rob Burnett, Special Contributor: I've become a huge fan of the way Sebastian has used his platform to fight for causes he believes in over the past few seasons – particularly around human rights and equality. He's also one of the funniest drivers on the grid – his response to the famous "gentlemen, a short view back to the past" question was comedy genius – but for me, his best moment has to be that almost literally unbelievable victory at Monza back in 2008.
Everyone loves a good underdog story and that was one of the best: a 21-year-old driver in his first full season in F1, keeping his head to triumph over the best of the best – and all in a Toro Rosso car produced by a team who just a few years previously had been perennial backmarkers Minardi, who often went entire seasons without scoring a single point. What a win. What a story. What a driver.
WATCH: Vettel shares his best memories from 15 years in F1 as he heads into retirement
Nadim Bart-Williams, Staff Writer: There is a hint of recency bias in my pick, but I remember Vettel's celebrations after finishing second at Baku in 2021 like it was yesterday. The words "that's a podium man, that's a wrap" stick with me.
What I remember the most is the way other drivers congratulated him, showing the respect his rivals had for him, which tells you a lot about a person. Even with all the success he enjoyed in the past, his joyous celebrations with his team showed how special it was to him and that made it feel special to us.
MUST-SEE: Grab the tissues as Norbert Vettel pays an emotional tribute to son Sebastian ahead of his final F1 race
Mark Hughes, Special Contributor: I have loved his late Jesus period even more than his peak Red Bull years, just because we see the fully rounded Sebastian and the great ambassador he has become, as well as the fierce competitor beneath. Those last few corners in Austin as he diced with Magnussen this year were epic.