'It was painful' – Ricciardo reveals bizarre reason he was off the pace in Qatar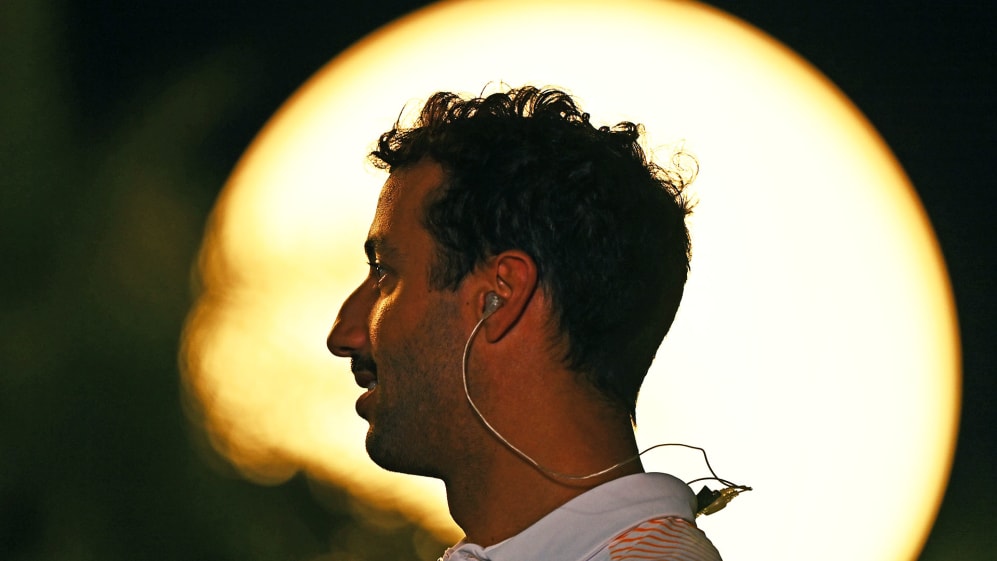 Daniel Ricciardo endured a gruelling Qatar Grand Prix that saw him finish outside the points in P12. But according to the Australian, an issue with McLaren's data that forced him to save fuel from Lap 1 was ultimately what prevented him from finishing any higher in Losail.
Ricciardo was already on the back foot heading into the race after an underwhelming qualifying session that saw him drop out in Q2, along with Ferrari's Charles Leclerc and Red Bull's Sergio Perez. But while both those drivers would leave Qatar having scored points, Ricciardo could only climb from his P14 grid slot to 12th by the chequered flag.
READ MORE: 'We should have outscored Ferrari' says Norris, after late tyre issue costs him P4 in Qatar
And asked after the Grand Prix where his pace had got lost, he replied: "In fuel saving, that's where it got lost.
"We had a few things going on today. So already from Lap 1, I had some fuel warnings on the dash which you don't get on Lap 1, so I ignored it, because I thought okay, it's just an error in the dash.
"But then quite early, I was told that you need to seriously start saving fuel. I saved quite a lot, like already what I thought was too much, and I was told it's not enough, it's not enough, to the point where we were… probably going two seconds a lap slower. And with that, tyres get cold, brakes get cold, so you lose even more ultimately."
With Ricciardo nursing his fuel saving issue throughout the Qatar Grand Prix, he admitted that he'd questioned whether it would have been better to retire the car, saying: "[The fuel saving] never seemed to be enough. So I was kind of thinking, what's the point of staying out, because obviously there's an error and maybe we just messed up but we're just cruising.
READ MORE: Hamilton narrows Verstappen's title lead with Qatar win as Alonso takes first podium of F1 comeback
"So we had to do that for the majority of the race. Then I was told no more fuel saving and pushed like crazy [laughs]. I don't know why I always laugh, I don't mean to laugh. It was painful and it's just obviously something that's gone wrong in the data or the calculations today and we were getting the wrong information.
"So that's what we need to look into, because our race was dictated by the numbers we were receiving and clearly those numbers were wrong."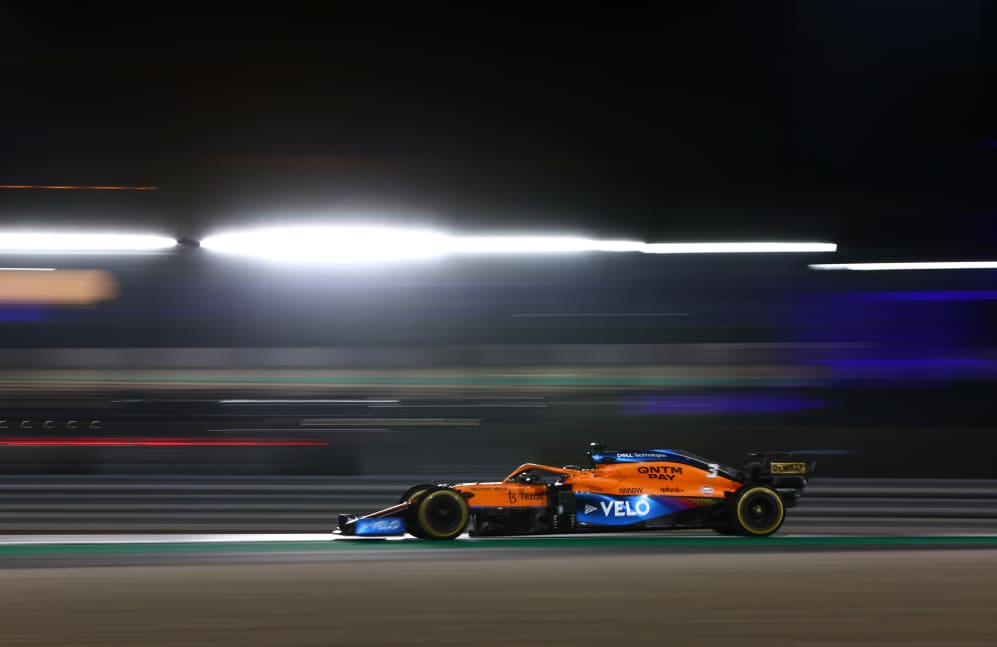 The Qatar Grand Prix ended F1's final triple header of the season, a triple header where Ricciardo failed to finish higher than P12 in either Mexico and Qatar, while he retired from the Sao Paulo Grand Prix. And Ricciardo admitted that the trio of races had "not been pleasant", as he turned his attention to the upcoming Saudi Arabian Grand Prix on December 5.
READ MORE: Relief for Ferrari who extend lead over McLaren, despite pit stop issues for Sainz and chassis problems for Leclerc
"I'm going to get on the sim Wednesday I think, and on paper Saudi looks all right [for us], so I'm looking forward to getting on a new track again," said Ricciardo, whose team mate Lando Norris finished P9 in Qatar, having run fourth for much of the race before suffering a late puncture. "I definitely feel like there were moments today where, when I could push, the pace was okay.
"Let's move on," he concluded. "This triple header has not been pleasant, not been nice, so we'll move on. But I think we obviously need to understand what happened today. That was a big one."