Relief for Ferrari who extend lead over McLaren, despite pit stop issues for Sainz and chassis problems for Leclerc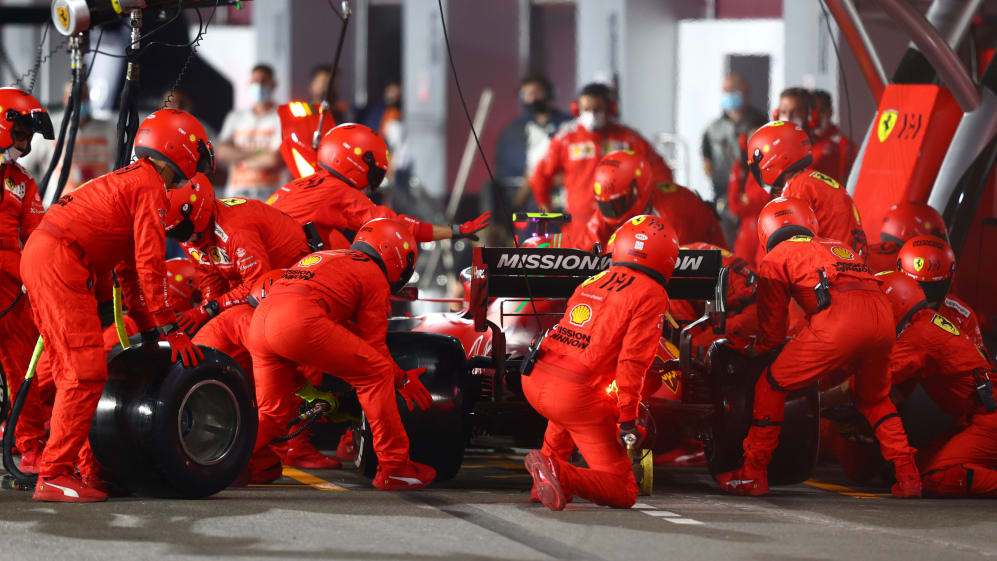 There was relief for both Ferrari drivers for two different reasons on Sunday, as the team extended their advantage over McLaren but failed to finish in the top six.
Carlos Sainz started from fifth on medium tyres but slipped to seventh on the opening lap and dropped to eighth when Sergio Perez climbed through the field. Trying to pull off a one-stop strategy was risky given tyre wear levels, and Sainz had a moment of panic when he missed the team's call to make his pit stop, but he carefully managed his pace to secure seventh place ahead of team mate Charles Leclerc in eighth.
"We need to review what happened there with the radio because I didn't hear the box call and maybe we lost out a bit by that call," Sainz said. "But it's been a bit of a boring race for me because we were very concerned about the tyres and I was saving tyres all race, thinking about that front left that was giving so many headaches to other teams.
READ MORE: Pirelli boss Isola explains Qatar tyre issues that saw Bottas, Russell and Latifi suffer punctures
"In the end maybe that approach paid off because the others did mistakes, but from my side I couldn't push really in the whole race and it was a bit of a boring one. But it is what it is, we will try to push more in the next ones to see if we can enjoy them a bit more.
"In the end it was a solid day in terms of team. In terms of driver it could have been a bit better for sure, but I must say that the start wasn't easy with the medium against the softs, and then we were so concerned about the tyre life that we had to drive conservatively but it is what it is and in the end it paid off."
READ MORE: Qatar Grand Prix Facts & Stats - Seven years on, Alonso sets new podium record
McLaren only scored two points so Ferrari have strengthened their hold on third place in the constructors' championship, and while Sainz was glad the radio issue didn't cost him in that battle, Leclerc was more relieved to find a chassis defect discovered on Saturday did prove the root cause of his qualifying struggles.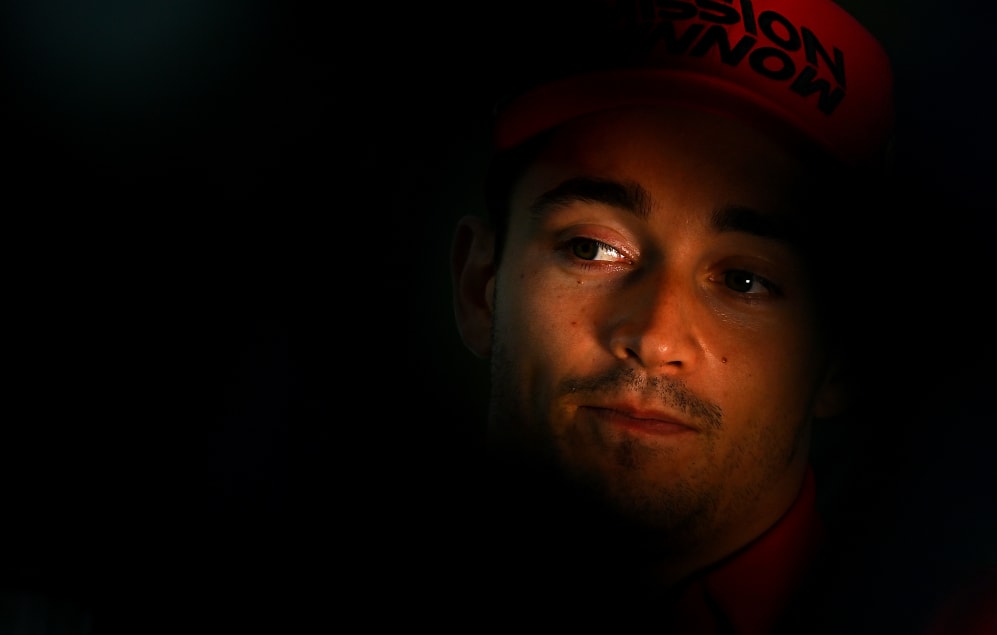 "I'm satisfied with today," Leclerc said. "Obviously when you look at the position it's nothing special but if you look at the pace in free air in the second stint it's very positive and we were very strong. It's a track where it is quite difficult to overtake - especially when you are on the same strategy as the guys in front. So whenever I was in free air I could show my true pace.
"And I'm quite happy to see that the pace is back after the change of chassis because yesterday was a bit worrying to see so much lack of pace and obviously when you see a chassis is damaged you never know how much is in the chassis damage or whatever, so to find the pace back after that change feels good."
RACE HIGHLIGHTS: Missed the Qatar Grand Prix? Catch all the action right here
Alpine finishing third and fifth with Fernando Alonso and Esteban Ocon respectively was a particularly eye-catching result, but Leclerc thinks Ferrari had the performance to match given a clean weekend.
"Yeah they were very strong. I think we showed a pretty similar pace when I had free air, but they've been much stronger than we expected them to be. And what a great result by Fernando. It's great for them. But we need to focus on ourselves, we maximised the team points on a more difficult weekend and we're happy with this."