'It won't happen again' – Mazepin insists he's already moved on from Lap 1 crash in Bahrain
Nikita Mazepin says he has already moved on from his Lap 1 crash at the Bahrain Grand Prix that ended his Formula 1 debut in a matter of seconds, and is adamant he will learn from it as he prepares for his second Grand Prix with Haas.
Mazepin lost control at Turn 3 on the first lap of the Bahrain Grand Prix and went hurtling into the wall. He was unhurt, though ahead of the Emilia Romagna Grand Prix he said it was a "very painful" moment of realisation when the car came to a stop in Bahrain.
READ MORE: Mazepin crashes out in action-packed Bahrain Grand Prix start
"Yeah I'm totally over it, in the sense that I was obviously very upset and things happened very quickly," he said on Thursday at Imola. "The moment where I realised where I ended up which was in the wall was a very painful one but you know, in Formula 1 there are 23 races.
"I've raced 12 rounds a year previously and then nine before that so you have your ups, you have your downs and it's important to get as much knowledge from the bad experience as possible but then don't drag the negativity with you because that will leave you in the place where you were when you're trying to move on. So yeah, trying to move forward.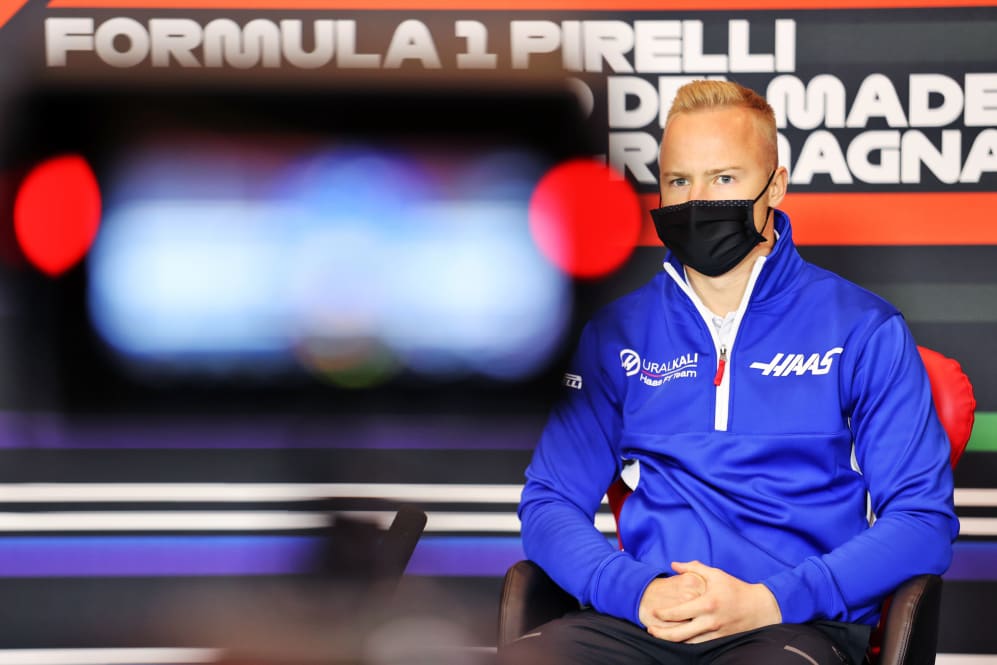 "Dwelling on the past is not good to improve but learning and analysing was important but that was done a week ago, now eyes are on the next weekend and transferring this knowledge to the next race," he added.
Haas took zero points from the opening race and Team Principal Guenther Steiner has already conceded that 2021 will be a difficult season for the team as they prepare for the new era of F1 next season. Yet, Mazepin was optimistic about his first impressions of the VF-21 car.
READ MORE: Spending big money to develop current car would be 'complete madness' says Haas boss Steiner
"I wouldn't say the car is very tricky to drive in general; I had a good time with the car and team in testing.
"But I would just say pushing 101% when the wind is high and changing round all the time, that's something that I didn't expect and I was not ready for it in any way but I've had a pretty tough learning curve in that respect so it won't happen again," he explained.