Points for Haas in 2021 would be 'fantastic result' says Steiner, as he predicts tough year ahead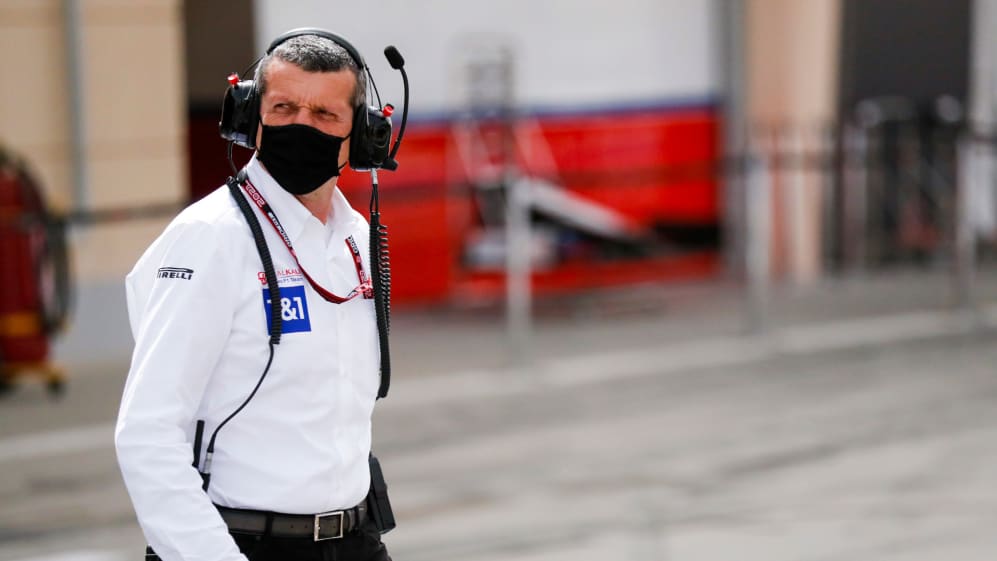 Haas scored just three points in the 2020 season, their lowest tally in their five Formula 1 seasons to date, but according to Team Principal Guenther Steiner, even repeating that haul in 2021 would mark a "fantastic result" for the squad, as they batten down the hatches for a tough year ahead.
Haas will field an all-rookie line-up of Nikita Mazepin and reigning Formula 2 champion Mick Schumacher in 2021, while the pair's lack of experience won't be aided by a VF-21 car that has undergone little development over the winter – the obvious exception being its new Ferrari power unit, as well as the aerodynamic tweaks dictated by the 2021 regulations – and which the team have said won't be developed at all this season.
READ MORE: Mazepin 'hugely confident' of Haas potential – but expecting 'very big learning curve' in 2021
Because of that, Steiner was keeping his expectations for the 2021 season ahead on a low light ahead of the Bahrain Grand Prix opener this weekend.
"I would hope that our two drivers have learned as much as possible, and maybe even more than that, in order to get ready for next year," Steiner said of his hopes for 2021. "If we can get a point or two at some stage, that would be a fantastic result. But we are realistic, and points will be hard to come by.
"As long as we learn, we improve, and can get back to where we were in the past – I'm happy. It's going to be a hard climb this season, but we will get something good out of it, we always do."
SEASON PREVIEW: The hopes and fears for every Haas fan in 2021
Despite predicting a hard 2021, Steiner said there was cause for optimism at Haas, with the team building towards the gamechanging new regulations for 2022, when the work of their highly regarded new Technical Director Simone Resta and his team should come to fruition.
"I think we've got a few things to keep us motivated through the year," said Steiner. "We've got two young drivers that we need to develop, and we will develop over the year. That will come with some excitement, I'm sure of that.
READ MORE: New Haas recruit Resta to put 99% focus on 2022 car by end of February, says Steiner
"Then the light at the end of the tunnel is 2022, where we will be back at our full strength because we regrouped last year and we made a step back to make two forward. For sure, some things will be challenging – also personally to keep on pushing – but I think we can do this. In the end, it's all in nine months, but it's 23 races. We are prepared for it and we'll get it done."
Schumacher and Mazepin will make their Grand Prix weekend debut as fully-fledged Formula 1 drivers at the Bahrain Grand Prix weekend on March 26-28.