Feature
ITALY PREVIEW – the stats and info you need to know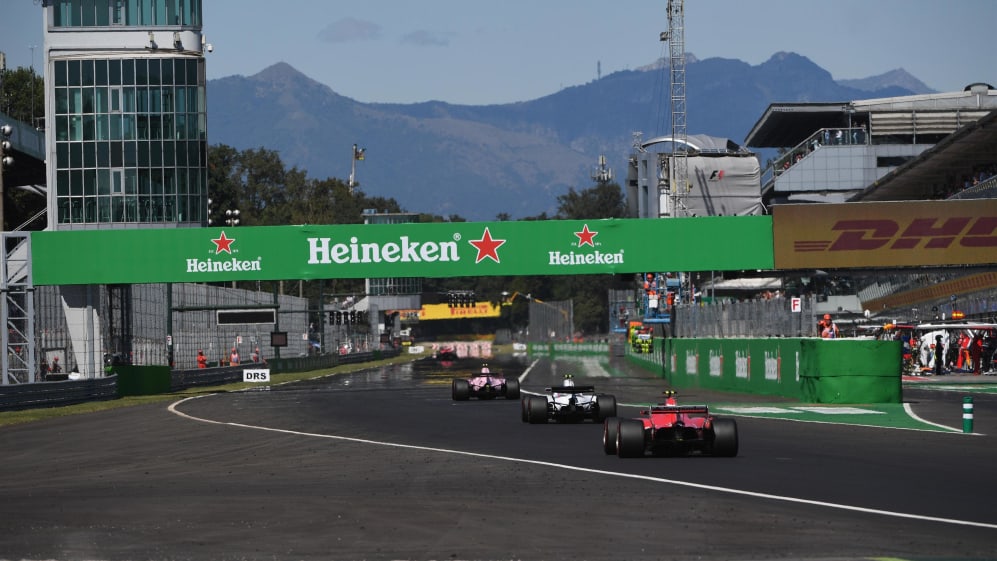 Just days after a dramatic race in Belgium, the Formula 1 drivers head to the iconic Autodromo Nazionale Monza. Here's everything you need to know for this weekend's Italian Grand Prix...
The locals call Monza 'La Pista Magica' – and it's not hard to see why. Built in 1922, the circuit has witnessed some of Formula 1's most iconic moments: Jim Clark's mesmeric near-win in '67. The closest-ever F1 finish in '71. Gerhard Berger's win for Ferrari, just weeks after Enzo Ferrari's death, in '88.
But to the here and now. What can we expect when the F1 transporters roll into the Italian autodromo, located in a beautiful park on the outskirts of Milan? Come and get the good oil ahead of this year's race, the 68th edition of the Italian Grand Prix to take place at Monza...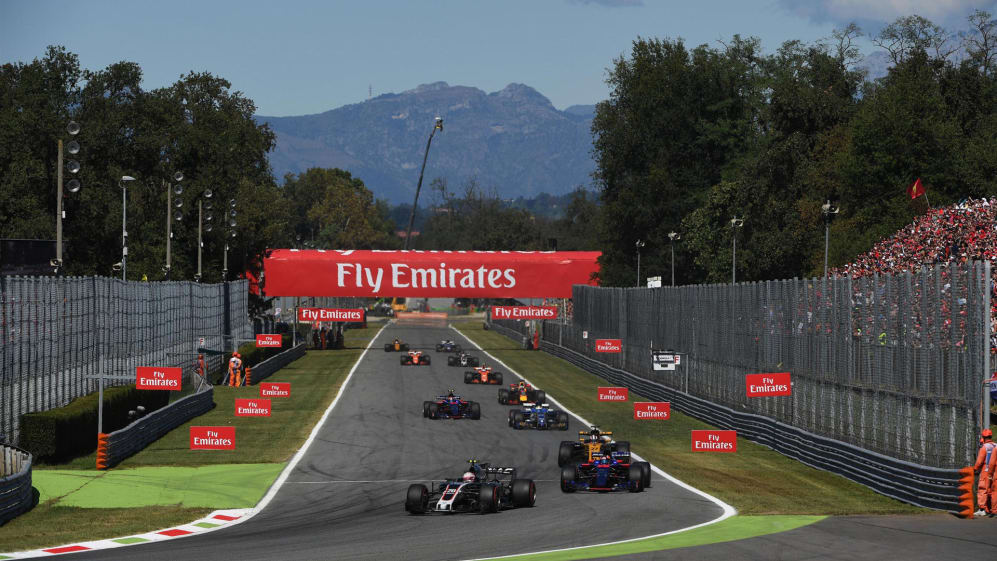 The form book
Ferrari winning at Monza is the dearly-held dream of every tifoso when they watch the Italian Grand Prix each year. Sadly, that dream hasn't been realised since Fernando Alonso took the spoils for the Scuderia in 2010. In the post-2014 hybrid era, it's Mercedes who have had the magic formula for Monza, with Hamilton winning in 2014, 2015 and 2017.
But this year could be different, with Ferrari's SF71H representing their strongest package since that 2014 rule change and arguably the best on the grid this year. Add to that a Sebastian Vettel who has a way with Monza – remember that breakthrough victory for Toro Rosso in 2008 – and everything looks nicely poised for some more Hamilton vs Vettel histrionics.
Is anyone else in the frame? Well both Mercedes' Valtteri Bottas and Ferrari's Kimi Raikkonen are overdue wins, although expect either of them to be stood down if their team mates get a whiff of victory as the championship battle heats up.
As for the Red Bull pairing of Max Verstappen and Daniel Ricciardo, they're definitively the outsiders of the top three teams at Monza. It's a track that rewards a car with a powerful engine and a slippery body – and those are not the Red Bull RB14's strong points.
In fact, the Milton Keynes team will probably spend the weekend keeping one eye out for the likes of Haas – whose VF-18 has been mighty around 'power' tracks such as the Red Bull Ring this year – and Force India, rather than worrying about making it onto Monza's operatic podium.
For Ricciardo, he will face a battle just to get into the points, with the Australian set to start from the back after Red Bull made the call to fit a fresh engine ahead of the weekend.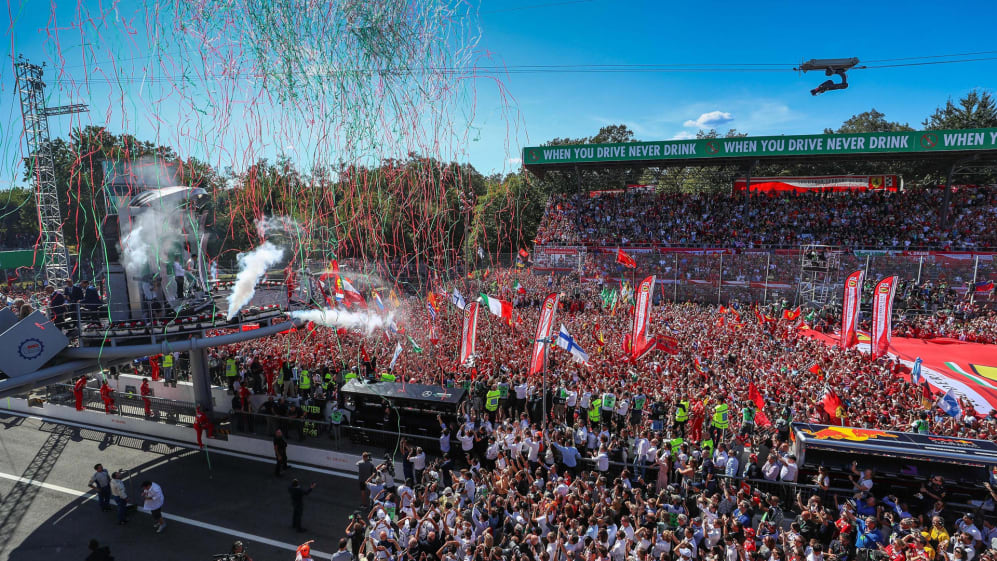 The stats that matter
The next Lewis Hamilton pole position will be the 200th for an English driver in world championship history, while the Mercedes star is also attempting to claim a fifth consecutive pole at Monza, tying his achievement at the last five Australian GPs.
Sebastian Vettel is yet to win for Ferrari at Monza, having taken his maiden F1 pole and win aged 21 years 73 days for Toro Rosso at the 2008 Italian GP, and added wins for Red Bull in 2011 and in 2013.
Valtteri Bottas has never qualified or finished outside the top six at Monza in the turbo hybrid era, which includes his stint at Williams before leaving for Mercedes. His best start at Monza remains third for Williams in 2014.
Red Bull's Daniel Ricciardo is currently on his longest run without a podium (seven races) since an 11-race run in 2015-16.
Max Verstappen has never started or finished in the top six at Monza, meaning that his father still has a better Monza record than he does – Jos Verstappen finished fourth for Arrows in the 2000 Italian GP.
Romain Grosjean has only scored points at Monza once in six starts on this track (eighth in 2013) and has only outqualified a team mate on this track once (Pastor Maldonado in 2015).
Sergio Perez finished a career-best second at the 2012 Italian GP, matching his result from Malaysia earlier that year – but he hasn't finished that high in his 117 starts since then.
Last year Lance Stroll became the youngest man to start a Grand Prix from the front row aged 18 years 309 days, taking the record away from Verstappen, who had only held it since the 2016 Belgian GP.
Pole position at Monza is statistically more important than Monaco, as from 2000-2017 the Italian GP winner has come from pole 14 times out of 18, compared to only 10 in Monte Carlo.
Ferrari have won at Monza 18 times, which is the record for most victories by any constructor at any one circuit (the next most is McLaren's 15 wins at Monaco), and almost twice as many Monza wins as any other constructor (Mclaren have 10 here).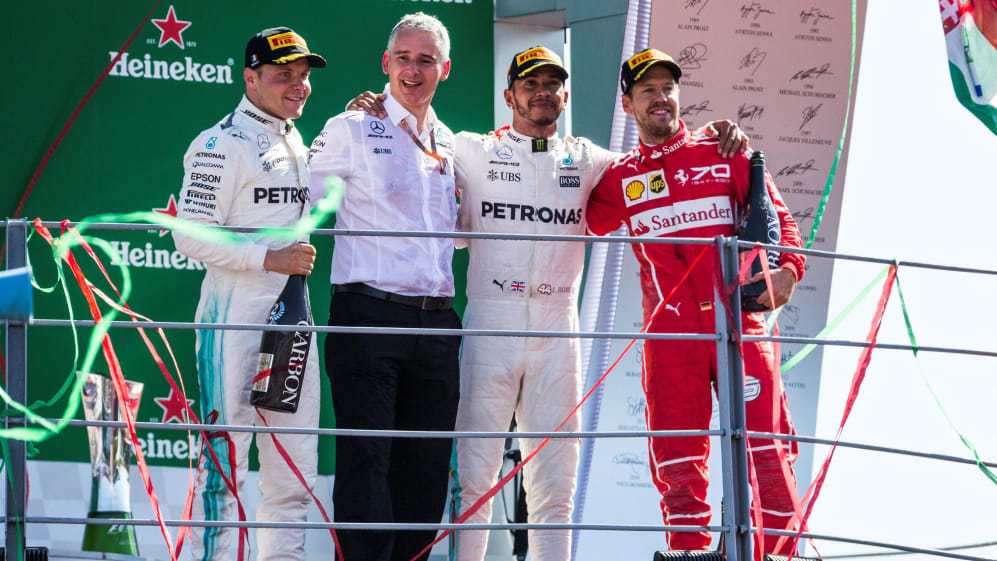 The circuit
We may have talked about 'power circuits' so far this year, but Monza is the mack daddy of all power circuits. The data bears this out: here it was that Juan Pablo Montoya set the fastest ever lap in F1 history, slinging his Williams FW26 around the track at an average speed of 262.242kph during the early part of qualifying for the 2004 race.
Despite the track's fast reputation, a lap of Monza begins with a 70kph chicane, after which the drivers go roaring off into the parkland, their throttles staying wide open for over three-quarters of the lap. Fast, challenging, commitment-rewarding corners are the main order of the day, with the two Lesmo right-handers, the long, sweeping Parabolica and the quick left-right through Ascari all iconic parts of the track's repertoire.
Given the lack of technical, low-speed corners at the circuit, Monza sometimes has the accusation levelled at it that it's not a real drivers' circuit. Not so, reckons Sir Jackie Stewart. "The secret of that place was not to make the tiniest mistake, because if you did, you scrubbed off speed and your lap was ruined," the three-time champion once said. "Anyone could go fast there, so if you were making time on [your rivals], you were doing something very special."
The tyres
Monza isn't just Ferrari's home race, of course – it's Pirelli's too, and the Italian firm have opted to keep the teams on the same suite of compounds as they used in Belgium last week: the white-walled medium, the yellow-walled soft and the red-walled supersoft. It's one of the firmer selections of compounds used by Pirelli this season, necessary because of the high centrifugal forces going through the tyres here.
"At Monza we have the same nomination as Belgium the weekend before: another rapid and historic Formula 1 venue," says Mario Isola, Pirelli's Head of Car Racing. "Monza is all about longitudinal rather than lateral forces though, where engine power also plays an important part. The latest generation of cars means that speeds will be generally even higher, while the compound nomination is effectively one step softer this season. It's going to be interesting to see which effect this has, at a race that has always been won with a one-stopper over the past few years.
"Although qualifying well at Monza is historically important, Daniel Ricciardo's impressive performance last year showed how strategy can make a vital difference. We've already seen plenty of variation in the tyres that the teams have selected for the weekend, which demonstrates some different schools of thought when it comes to tyre strategy."

The forecast
After a cool Belgian Grand Prix which saw temperatures hovering around the 17 degree mark during the race, the drivers will have a hotter time of it at Monza. It's set to be around 26 degrees across all three days of running at Monza, with rain only forecast to affect Friday's practice sessions.
When does the Italian Grand Prix start?