'It's a car we can be very proud of' – Newey pinpoints the moment that 'catapulted' Red Bull's RB18 up the order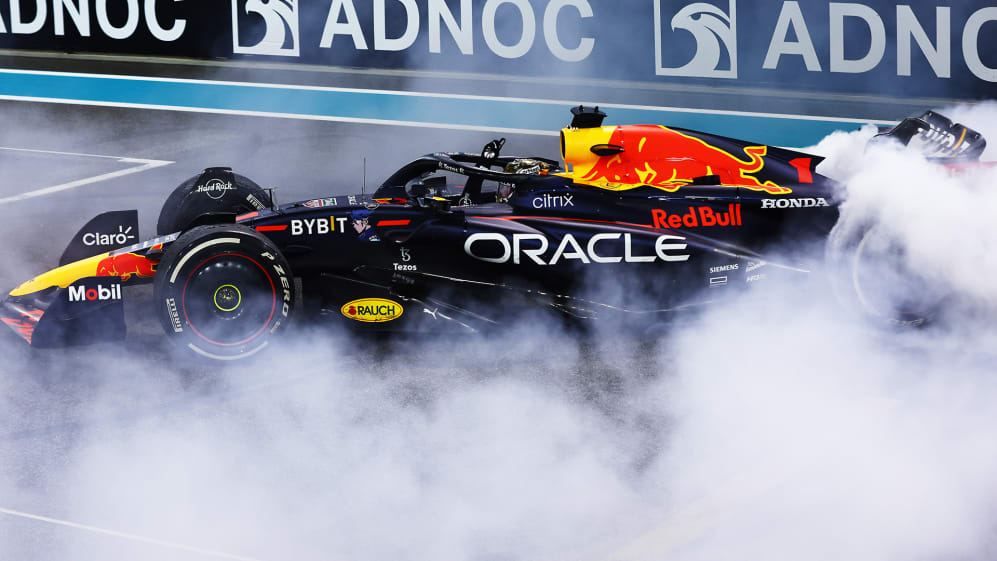 Red Bull design chief Adrian Newey has described the "balancing act" the team faced in preparing their 2022 car, while pointing to a pre-season breakthrough that got the RB18 on terms with Ferrari's package and inspired its eventual dominance.
Red Bull spent the 2021 campaign locked in a close fight with Mercedes for title glory, meaning the two teams had to split their development resources while the likes of Ferrari could press ahead with preparations for the 2022 rules reset.
READ MORE: 'This year has surpassed anything we could have believed' says Horner after 17th win of the season
Ferrari's efforts initially paid off as they emerged as contenders with their F1-75, winning two of the first three races, including a one-two finish in the Bahrain season opener, while Red Bull battled early reliability problems.
However, the Newey-led operation soon implemented fixes and, in addition, introduced a steady flow of performance-based updates that turned Red Bull into a dominant force – the RB18 going on to rack up a record 17 victories (15 at the hands of Max Verstappen) and ultimately cruise to both titles.
"Statistically, obviously, [the] RB18 has been our best car," said Newey, Red Bull's Chief Technical Officer, with the machine boasting a staggering 77.2% victory rate across the 22-race campaign.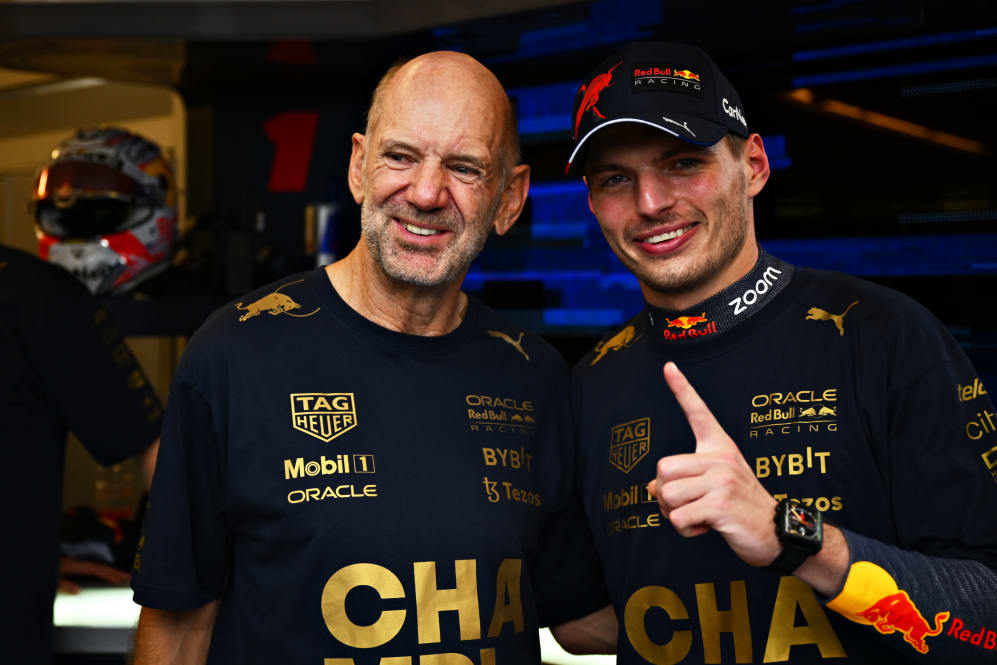 "It's a car I think we can be very proud of in as much as we had a tight championship battle through 2021, and arguably we put too much resource into that, so you're not putting it into this brand-new car with the new regulations we knew were coming.
"It's a difficult balancing act. We focused on trying to get the fundamentals right, including front and rear suspension, the layers and the radiators."
TREMAYNE: New rules, old rivalries, and plenty of action – How the first season of F1's new era played out
Following on from that balancing act, and after being one of several teams to encounter porpoising in testing, Newey highlighted the importance of an upgrade Red Bull applied to the RB18 ahead of the first race.
"We kind of struggled a little bit with the bounce [effect] in pre-season testing. We'd already done a little bit of research and knew roughly what we needed to do to improve it," he commented.
"When we put the race package on in Bahrain, that catapulted us from [being] definitely behind Ferrari to broadly level. After that, it was a matter of developing it and, certainly, [during] the second half [of the season], we had a fully competitive package."