Feature
TREMAYNE: New rules, old rivalries, and plenty of action – How the first season of F1's new era played out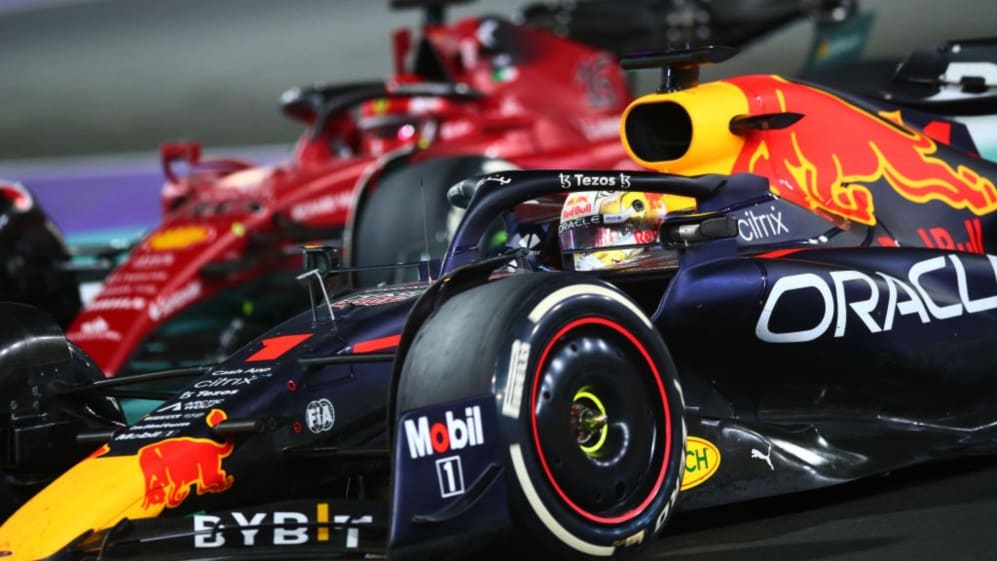 The 2022 season may have lacked the visceral conflict between Max Verstappen and Lewis Hamilton that had so enlivened 2021, but it was still an engaging battle which saw the Dutchman win his second world championship in much less controversial circumstances – and set a remarkable new record of 15 wins in a single campaign.
Looking back, it seems impossible that at one stage Charles Leclerc and Ferrari were actually 46 points ahead of him, such was his and Red Bull's eventual dominance.
READ MORE: Verstappen pinpoints breakthrough race that got title charge back on track after 'pretty terrible' start to 2022
A new era begins
Much had been expected of the new ground-effect rules, which had been deferred from 2021 due to the lingering effects of Covid. Early-season speculation hinged around which team might make a complete cobblers of it, but few foresaw that it would be Mercedes.
But when testing began it soon became clear that the W13s, newly returned to silver and with George Russell stepping confidently into Valtteri Bottas's place to support Lewis, were in a world of hurt.
While several teams ran into the phenomenon known as porpoising – where cars lost and gained downforce at speed and, as a result, bounced vertically at quite alarmingly violent rates – Mercedes clearly suffered the most.
Red Bull fight back from faltering start
Meanwhile, Ferrari and Red Bull set the pace, and a gripping year seemed in prospect as they proved very well matched in the season opener in Bahrain, where Charles won from pole and set fastest lap, and Max retired with fuel feed problems.
Red Bull hit back with a narrow victory in Saudi Arabia over Charles, but when the Monegasque won again in Australia as Max retired yet again, he topped the points with 71 to the Dutchman's 25. Max then took victory at Imola, where Charles was only sixth after a spin. They left Italy on 78 and 33 points respectively, but then it all began to unravel for the reds.
Max won in Miami (which embraced F1 like an old friend), and Spain (after a little help from team mate Sergio Perez), to head the points with 110 to Charles' 104.
WATCH: From Leclerc battles to comeback wins – The best moments from Verstappen's record-breaking season
The Dutchman was only third behind Sergio and Ferrari's Carlos Sainz in Monaco, but continued his rampage thereafter with further wins in Azerbaijan and Canada, before Ferrari's strategic bungling cost Charles the British GP and gifted it instead to Carlos, as Max hit trouble and had to fight Mick Schumacher for an eventual seventh.
Charles got back in the fight with his third victory of the year in Austria, thrashing Red Bull on their home ground, but Max was second, then won yet again France, Hungary, Belgium, Holland and Italy, before Sergio took his second win of the year in Singapore where Max again met trouble in qualifying and the race, and again netted only seventh.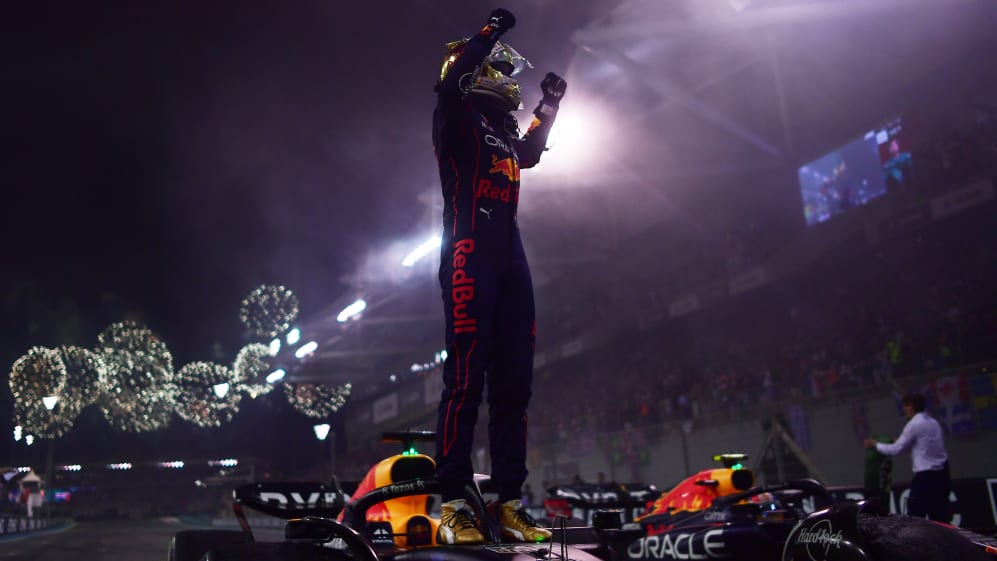 But where Ferrari often slumped, Max and Red Bull always hit back on the rare occasions when things went wrong for them. Japan, the US and Mexico all brought more wins, before George Russell dominated superbly in Brazil for his maiden victory.
But Max had the last word in Abu Dhabi, to set that new record. The standings told the story just as brutally. He ended with 454 points, while second place over Sergio in that finale gave Charles a much-deserved runner-up slot. But the Monegasque and the Mexican were on 308 and 305 points apiece…
READ MORE: Best drives, biggest shocks, and funniest moments – Our writers reflect on the thrilling 2022 season
Struggles for the Scuderia
So why did Ferrari collapse so dramatically? Mattia Binotto, whom it has since been announced will be leaving the team at the end of the year, explained that Red Bull and Ferrari took their development in different directions.
Red Bull needed to save weight, Ferrari needed to improve their aerodynamics. He also admitted that they stopped development months before the end of the season because of the limitations of the cost cap.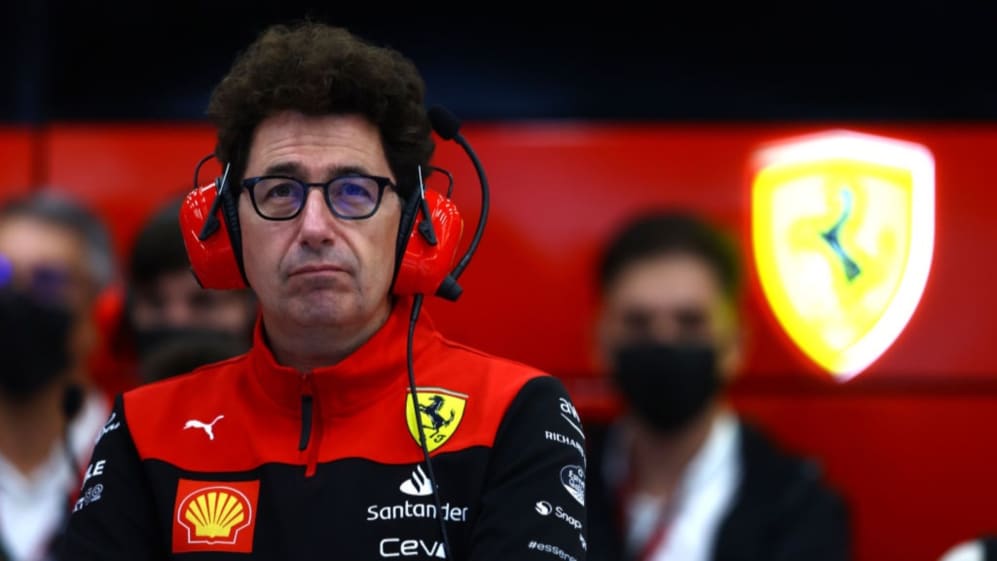 But there were also the strategic errors, and an engine reliability problem centring on spark plug failures hurt the team badly with blow-ups in Spain, Baku and Austria. They had to wind down the performance until the solution was found, and also had to do it again later at the higher altitude tracks in Mexico City and Brazil.
The indications in Abu Dhabi were that Ferrari were back at full power, which bodes well for 2023. But soon afterwards Binotto tendered his resignation, throwing the Scuderia back into turmoil.
In Abu Dhabi the name of Alfa Romeo-Sauber team principal Fred Vasseur was widely bandied about as a replacement, amid strong denials. It remains to be seen who will be in the Ferrari hot seat next year.
ANALYSIS: Why Binotto's gone now, what's next for him – and who will replace him at Ferrari
Mercedes pull themselves back into the fight
Meanwhile, Mercedes scored just that single victory for George who beat Lewis with 275 points to 240 as they sandwiched Carlos on 246. But a year that others might describe as disappointing was instead, for them, challenging – because as ever they set about doing something about it.
By Texas, the final upgrade had made the W13 a winner in the right circumstances. Too late to change the course of 2022, but hopefully a harbinger for a close-fought 2023 with Red Bull, Ferrari and Mercedes all in the mix.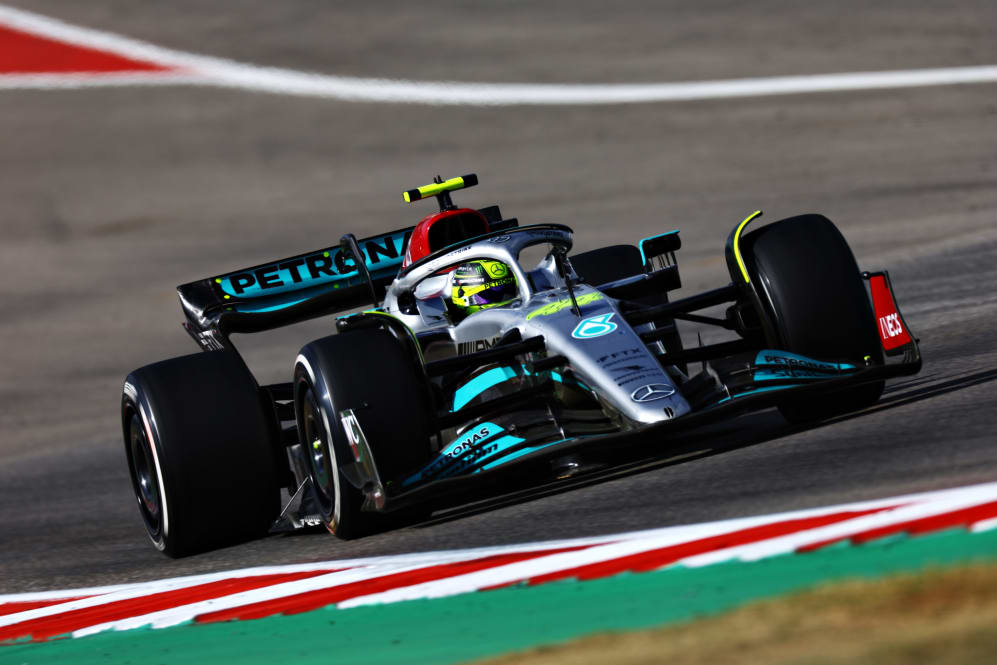 Cost cap wranglings
A crucial problem that all the teams faced was the cost cap, which this year was set at $145m. That restricted the amount of development that each could undertake, which in itself was dependent on all its other outgoings.
Williams were late sending back their 'return' for the 2021 season and Aston Martin got a slap for a minor infringement. But towards the end of 2022 the political side of the sport was rocked with claims that Red Bull had exceeded the cap by a significant margin.
TIMELINE: How the FIA Cost Cap story unfolded as Red Bull and Aston Martin enter Agreements over breaches
Allegations swirled at a time when Red Bull co-founder Dietrich Mateschitz was gravely ill, making October and November very tough months for Christian Horner and Helmut Marko.
In the end the discrepancy turned out to be less than the rumours suggested, but ahead of the Mexican GP at the end of October it transpired that the team had by inaccurately excluding or adjusting a number of costs overstepped the cap by around $2m.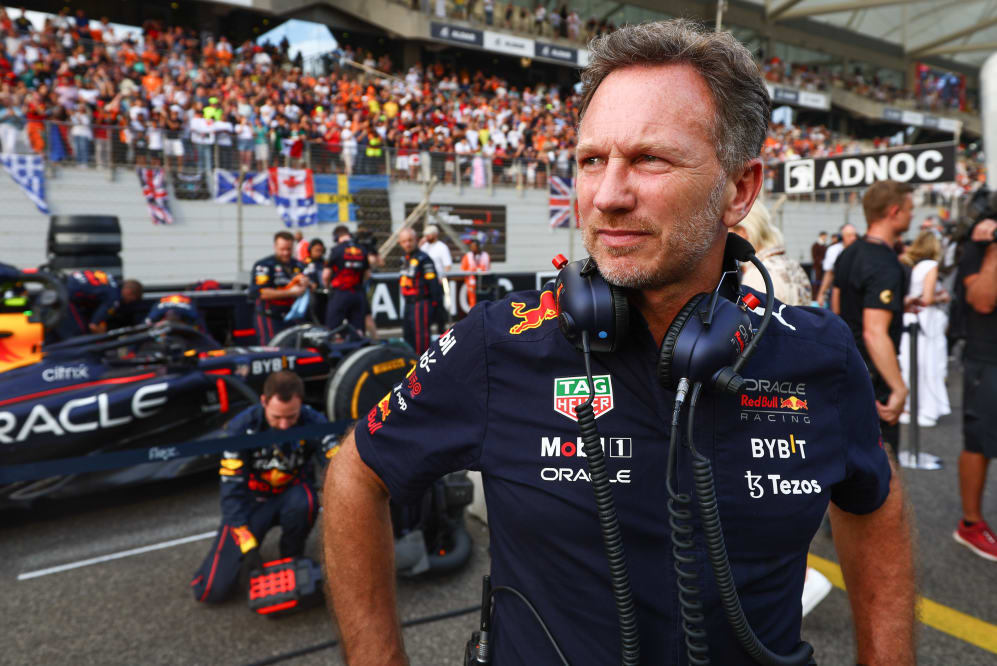 It finally came to an 'accepted breach agreement' with the FIA which meant a $7m fine and a 10% reduction in wind tunnel time (on top of the rolling reduction figure that the most successful teams receive each year in an attempt to even out the playing field).
Elsewhere, the very heavily revamped Alpine team achieved their aim of fourth place despite some serious reliability problems, especially on Fernando Alonso's car.
Drivers on the move
And they too were in the political limelight after Monza when it transpired that the Spaniard was leaving to replace the retiring Sebastian Vettel chez Aston Martin, while promising new hotshoe Oscar Piastri was also jumping ship from the French team to arch-rivals McLaren, who were replacing Daniel Ricciardo after the Australian's ongoing struggles didn't help their season-long fight against Alpine.
ANALYSIS: Unpacking the Piastri-Alpine-McLaren situation after the CRB's ruling
Overall the new regulations were deemed to have been successful in promoting generally closer racing and greater chances of passing, while the three Sprint Races were sufficiently successful to generate six in 2023. Brazil, where George Russell won, indicated that they work best on tracks where overtaking is easiest.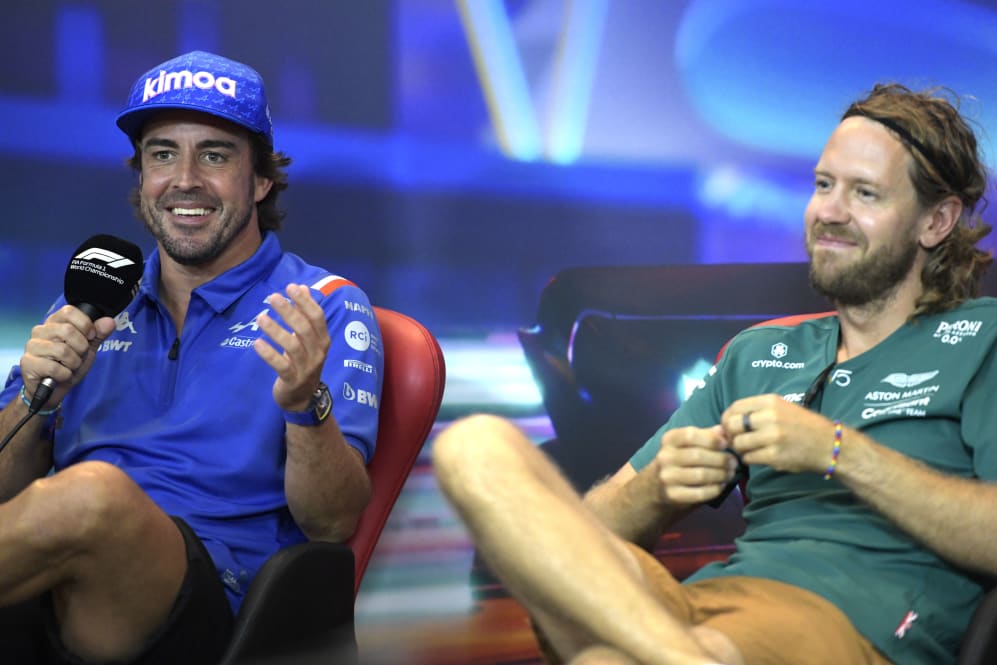 Zhou Guanyu's disturbing inversion at Silverstone, and the presence of a tractor on track in the gloom at Suzuka created incidents which an FIA in transition investigated with commendable speed.
As Sebastian bid an emotional farewell in Abu Dhabi to the sport which made him a four-time champion, two other giants also took their leave.
Ross Brawn is himself a multiple constructors' champion, while Liberty Media's Chase Carey did a superb job of steering F1's transition from the Ecclestone era to the current one; between them they have shaped F1's future, and the indications from 2022 were that the new regulations, and the cost cap, hold the eventual promise of a more level playing field in the years to come.
READ MORE: Ross Brawn on a stellar 2022 season, pride at seeing F1 'as strong as it's ever been' and his next chapter