'It's a hell of a moment for everyone' says 'very pleased' Ocon after qualifying in P4 for Monaco GP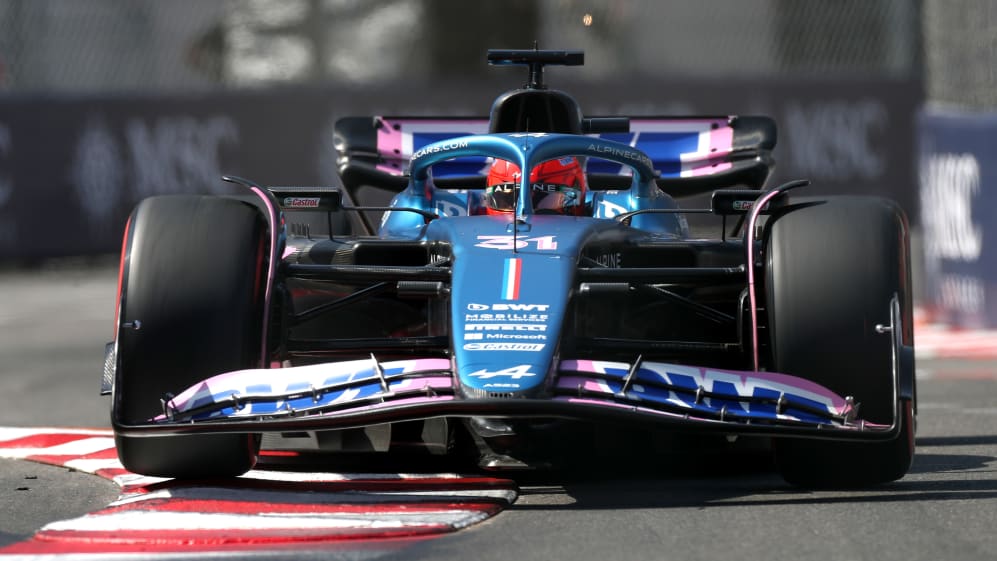 Esteban Ocon qualified in fourth place for Sunday's Monaco Grand Prix, with the ecstatic French driver calling the result a "hell of a moment" for his Alpine squad, although his team mate Pierre Gasly was left "frustrated" with his Q3 performance.
After getting through Q1 and Q2 unscathed, Ocon vaulted to the top of the timesheets with his final attempt in Q3, before Charles Leclerc, Fernando Alonso, and then Max Verstappen went quicker, leaving him set to start Sunday's Grand Prix in fourth.
READ MORE: Verstappen snatches pole position from Alonso in thrilling Monaco GP qualifying session
After jumping out of the cockpit on Saturday evening, the beaming French racer said: "It's a huge amount of work to get to that moment. Very pleased to have built the weekend the way we did.
"We had a tricky car to drive in Q1, but we knew the track was going to improve, we knew the car was going to get better. And finally, to let it all go in the last lap, it felt great.
"I had a very big shunt with the wall in that lap, but it made me gain some time, so happy days, the car was solid enough, we made it round."
Asked whether he had his eye on a potential spot on the podium, Ocon responded: "Yeah, for sure. But let me digest what happened today. The team also need to digest it. They are going to be happy with having an early curfew tonight. Hopefully the car is not too bent.
"But it's a hell of a moment for everyone. Pleased already that we are fourth, let's see what we can do tomorrow. A good start and hopefully some fighting in front."
FACTS AND STATS: A first front row start in Monaco for Alonso in 16 years
Ocon added: "It proves the hard work. It proves that we don't give up, and it proves that around here where it is a tough circuit again where you have to hustle the car I can be there also, so I'm happy."
Gasly on the other hand is set to start Sunday's race from seventh on the grid between the two Mercedes drivers of Lewis Hamilton and George Russell. While he was happy for his team, he admitted to being a little disappointed in how certain things panned out for him in Q3.
"Obviously for the team it was a great session, a great step forward compared to Miami," said Gasly. "P4 and P7 is definitely a positive result.
READ MORE: Verstappen 'gave it everything' en route to maiden Monaco pole as he hopes to avoid race-day 'chaos'
"Obviously, on my side, a bit frustrated with the Q3 but could have felt like we could have done things better, but we will work from there and objectively it was a positive qualifying for the whole team."
When asked how he felt about Sunday's race, Gasly replied: "Big points on the table for us, and clearly an important race. It's important to build up from Miami where we scored double points with both cars."