'It's a proper team' says Raikkonen as Sauber become only fourth constructor to hit 500 GPs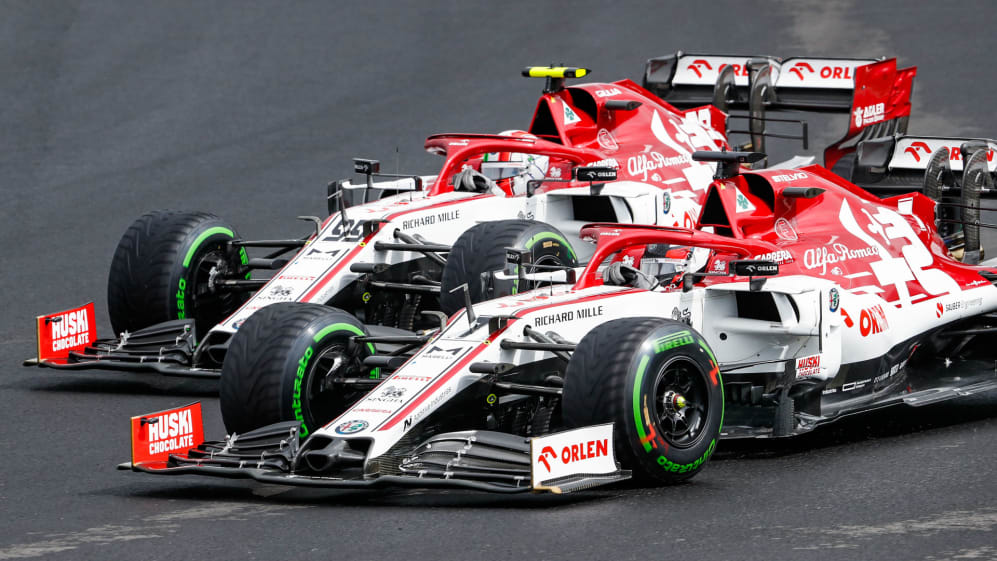 Sauber will hit a major milestone this weekend by participating in their 500th Grand Prix weekend with Kimi Raikkonen praising the efforts of a privateer team that has survived some turbulent times…
Raikkonen made his debut with Sauber in 2001, the team achieving their best ever constructors' championship finish with fourth that year, and then returned to the outfit, which is now running under the Alfa Romeo banner as part of a naming rights deal, ahead of the 2019 campaign.
"The team is quite a bit bigger than when I started in F1 with them," said Raikkonen on Thursday ahead of the Turkish Grand Prix. "It's a proper team. We have all the tools. [At the factory in Hinwill], we have been building cars. The gearbox and engine comes from Ferrari, but apart from that we do everything."
READ MORE: Sauber at 500 – From privateers to Alfa Romeo factory team, by the man who started it all
There have been tough times for Sauber, since they entered the sport in 1994, especially when founder Peter Sauber bought the outfit back from BMW when the German carmaker decided to pull out in order to save the operation he had started.
There were then several difficult years that followed, as Sauber battled to keep the team afloat, before selling up to Longbow Finance to secure the team's long term future.
"Money is always an issue with the small teams, but that's how it is," added Raikkonen. "It's a great number [500 races] the team are getting to, I think only three teams have done more Grands Prix. So for a private team they've been a long time here, surviving some really difficult times and, hopefully, we can make them go higher up in the coming years."
Only Ferrari, McLaren and Williams – the three most successful teams in F1 in terms of constructors' championship wins – have clocked up 500 Grand Prix or more.
READ MORE: How Lewis Hamilton can win his 7th F1 title this weekend – and what Bottas needs to do to stop him
Giovinazzi has completed all 36 of his Grands Prix starts with Sauber and while that is only a fraction of the team's total, he said he's proud to have played even a small part in that achievement.
"It's a great achievement for the team, a small team like Sauber doing 500 Grands Prix is amazing," said Giovinazzi. "I'm proud even if I'm a small part of this record, for me it's an important team, I did my debut with them back in 2017, my first full season with them, and now third season with them.
"I'm proud to be part of this family. To be a small team, they achieve great results and a great record like this one."