'It's all or nothing in Abu Dhabi' says Wolff, as he trusts Hamilton-Verstappen fight isn't settled by 'messy situation'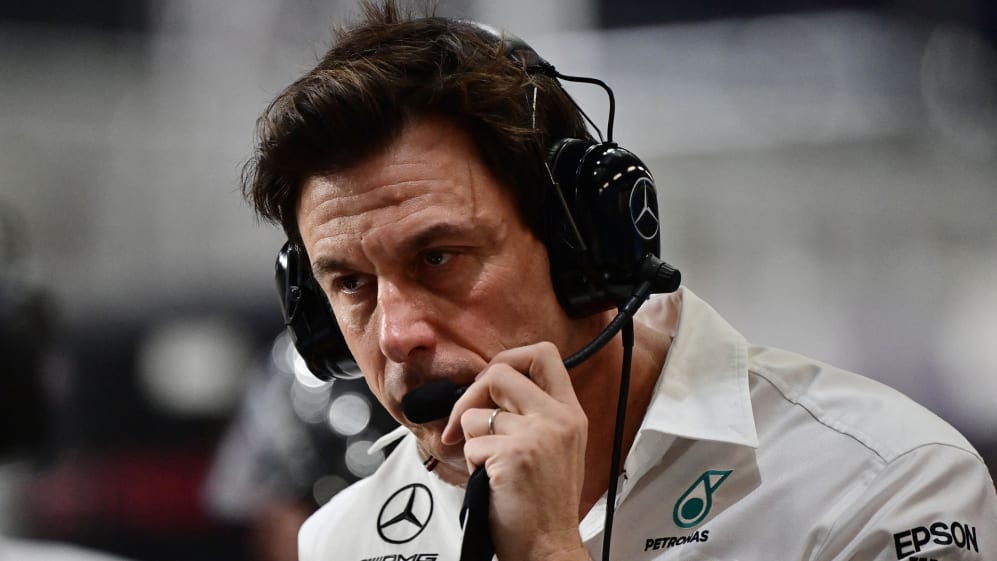 Mercedes Team Principal Toto Wolff has shared his hope that his driver Lewis Hamilton and Red Bull's Max Verstappen keep it clean in Abu Dhabi as the World Championship comes down to what he dubbed an "all or nothing" final race.
The drivers' championship is level and the Silver Arrows have pulled 28 points ahead of Red Bull in the teams' championship after the first-ever Saudi Arabian GP – a race that left Red Bull Team Principal Christian Horner saying his team need a "miracle" to win the constructors' title. Wolff on the other hand said his team felt "cheery" after building up a healthy – but surmountable – gap in the championship.
READ MORE: After title rivals' ill-tempered Jeddah battle, who holds the psychological advantage for Abu Dhabi?
"I think [in] the constructors' championship we made a really decent step, a good one, but one must not forget that we have just equalised on points [in the drivers' championship], so we are all cheery and that is good because you have to enjoy these moments," said the Mercedes Team Principal after Hamilton won in Saudi Arabia.
"But now it is all or nothing in Abu Dhabi; whoever wins the race wins the championship and therefore it is important to stay both feet on the ground, keep working, and hopefully bring the performance that we had [in Saudi Arabia] on to Abu Dhabi."
With Saudi Arabia holding the latest in a string of ferocious fights between Verstappen and Hamilton - the Red Bull driver was hit with two separate penalties totalling 15 seconds as he finished second to the defending champion - Wolff was asked if he was confident of the pair playing nice in the finale.
"You know… my confidence, I can't tell you, as I would hope that [Saudi Arabia] has enough repercussions that everybody's going to learn from it and adapt for the final race in Abu Dhabi," he said.
WATCH: Verstappen and Hamilton's decisive Saudi Arabian GP qualifying laps side-by-side
"I think that similar driving, if it were deemed by the stewards to be over the line, then would be also penalised by the stewards in Abu Dhabi and that could well end in a messy situation for everybody.
"And I don't think the championship has deserved a result that's influenced by a collision so I very much in that case trust the self-regulating system… the quicker car with the quicker driver should win the championship and not by taking each other off.
This stunning 2021 Formula 1 season ends on the weekend of December 10-12 at a new-look Yas Marina Circuit, in the United Arab Emirates.
2021
Drivers' standing before Abu Dhabi
POSITION
POINTS

1

Max

Verstappen

Red Bull Racing

369.5

2

Lewis

Hamilton

Mercedes

369.5