Opinion
PALMER: After title rivals' ill-tempered Jeddah battle, who holds the psychological advantage for Abu Dhabi?
The Formula 1 title tensions really boiled over for Lewis Hamilton and Max Verstappen in Jeddah, after a succession of on-track flashpoints added up to a chaotic inaugural Saudi Arabian Grand Prix.
So far in 2021 the Team Principals seem to have been taking most of the rivalry spotlight, with their own wranglings mounting and somewhat deflecting from the more collected view of the drivers – despite two comings together this season and a few other notable on track scuffles.
But in Jeddah, there was nothing the Team Principals could do to overshadow the all-out war on track – and it was all fuelled by the first red flag stoppage.
F1 NATION: The gang talk Saudi Arabia and the Abu Dhabi season finale, as Russell reveals his special helmet message from Toto Wolff
Had the race not been red flagged for barrier inspections after Mick Schumacher's crash, we almost certainly wouldn't have had the drama that ensued, because Hamilton was in a brilliant position to win the Grand Prix, having pitted and emerged right behind Verstappen, who still had to stop.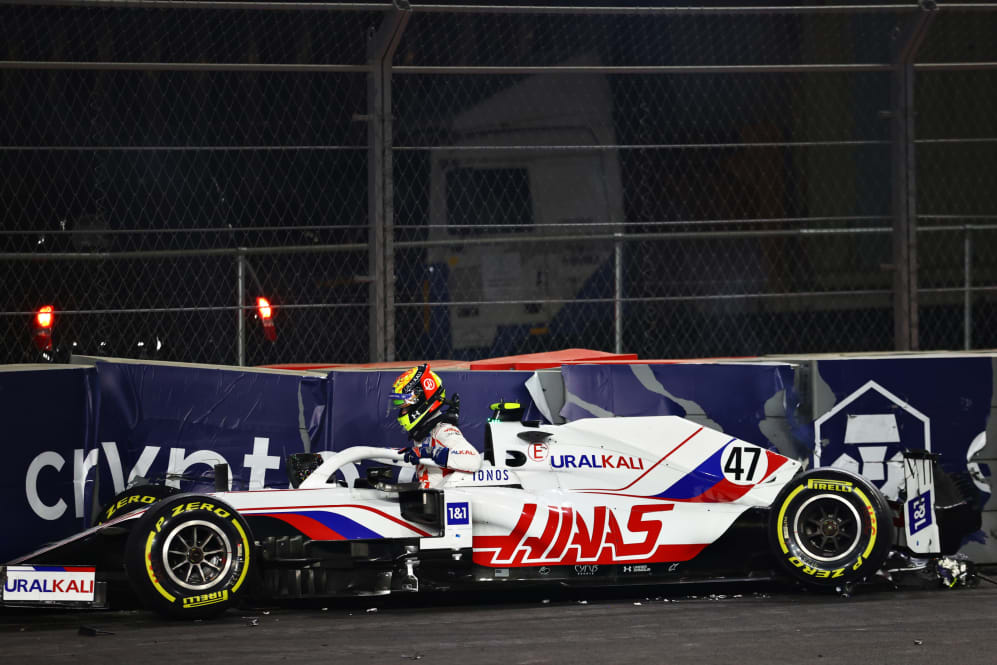 The subsequent red flag changed the course of the race for everyone in the field, but particularly for the race leaders, as it negated the need for a pit stop from Red Bull, and therefore they led the race legitimately.
On the team radio you could hear the angst from Hamilton as he realised what had happened. At this point it looked as though a clear victory shot had just been taken away from him as he now had his nemesis ahead.
Credit to Hamilton, he kept calm and raced on – surely his years of experience helped and he cleared his head and made the most of the remaining moments in the race.
READ MORE: Title rival Verstappen 'over the limit for sure' in Saudi Arabian GP, says race winner Hamilton
Meanwhile, knowing a win in Saudi would make his job routine in Abu Dhabi, almost guaranteeing his title, Verstappen fought super-hard for the lead with Hamilton, and his refusal to ever accept second place gave us a number of key flashpoints.
Firstly the initial restart. Verstappen was behind Hamilton into Turn 1, having made a poor start. It was inevitable that he wouldn't be able to get around the outside of his rival through the opening chicane, but in a nothing-to-lose attitude, Max went for the impossible and came out with a race lead, gained by cutting the corner.
On the next restart, having given the place back after a series of back and forth disputes with Michael Masi, Verstappen again went for an aggressive lunge on Hamilton – a move that may have ended in tears were Hamilton not trying his utmost to avoid a collision with his rival, instead taking his own car wider and into Esteban Ocon's Alpine.
This was ultimately a good, successful move from Verstappen, even if it came from a position of aggression and a 'risk all' attitude with Hamilton. He got away with it and he led the race.
READ MORE: Wolff says driving standards 'need to be assessed' as Horner feels Red Bull were 'hard done by' in Saudi Arabian showdown
Next we had a recreation of Verstappen's Brazil defence for the lead, as Hamilton attacked on Lap 37. In Brazil, Verstappen defended by lunging in from the inside, denying Hamilton the chance to turn in and taking both cars a long way off track – and he got away with it.
But he didn't get away with the same move in Saudi and was ordered to give the place back.
The next series of moments were a real mess, as the teams and the FIA attempted to resolve matters, with Verstappen having already been deemed to have crossed the line of acceptability twice in wheel to wheel moves.
The touch between the two drivers on Verstappen's first attempt to let Hamilton through (in the video above) was silly on both drivers' counts.
Hamilton should have just taken the place rather than slow to a crawl behind his rival in the midst of a Grand Prix, but out of frustration it looked like Verstappen hit the brakes and initiated contact with his rival in the most unnecessary manner.
READ MORE: FIA Race Director Masi explains key decisions in crackling Saudi Arabian Grand Prix
Both drivers were trying to be behind at the DRS detection line to gain the advantage on the next straight, but frankly it shouldn't have mattered. Given the order to let Hamilton through, Verstappen never should have been allowed to take the place back immediately after through that benefit, and I'm sure the stewards wouldn't have allowed it anyway – as was the case a few laps later.
A third FIA sanction followed after a post-race investigation, with Verstappen landing a total of a 15-second penalty, as well as twice being told to cede position to Hamilton.
All in all, the race, while incredibly dramatic, turned into a messy situation between two rivals who have polar opposite views on racing.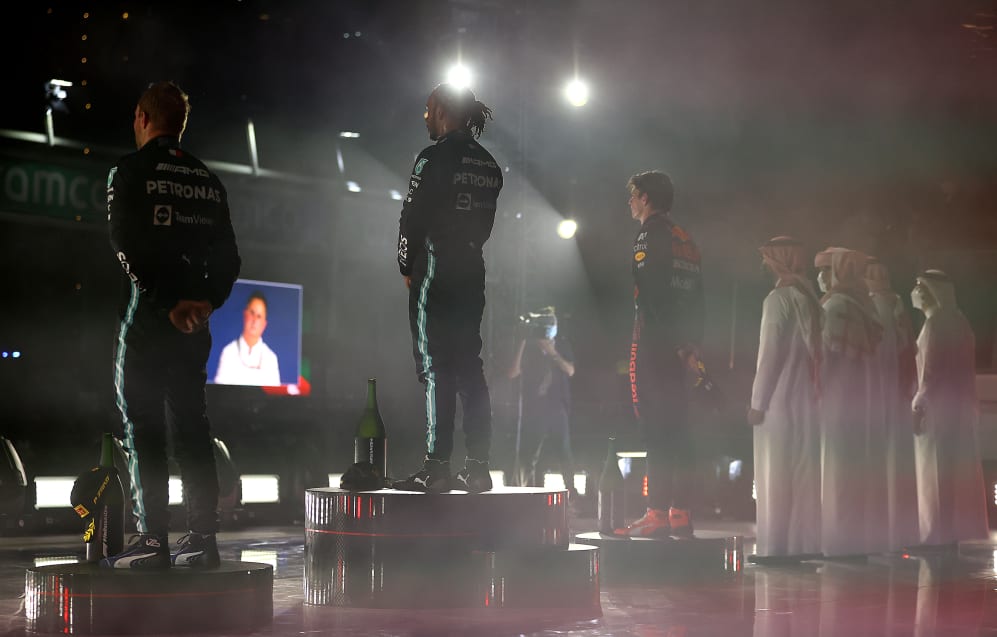 Verstappen has always been aggressive, but now with the championship on the line, it looks like he's prepared to take more risks, because if both drivers end up out of the race, naturally it suits the driver in the lead of the championship.
Conversely Hamilton had to avoid contact at all costs, because getting caught up in any incident with Verstappen could have cost him the championship. Heading to Abu Dhabi with an eight-point deficit or more would be very tricky to overcome in one race weekend. It would be out of his hands.
It was a shame that this race was decided by the stewards and not a fantastic on-track battle, but it's hard to argue with the result given everything that happened on Sunday.
The great thing is that it sets us up for a thrilling finale in Abu Dhabi with the two incredibly stuck level on points after 21 rounds.
TECH TUESDAY: Red Bull or Mercedes – which car will suit Abu Dhabi better, as the title battle goes down to the wire?
To avoid some of the on-track antics we've seen so far, I think there needs to be clear rules of engagement set out between both of these two drivers.
The pressures, tensions and emotions are all absolutely wild at the moment, but after an incredible season like this, we want it to be decided by on-track brilliance, of which there has been plenty this season, rather than by a stewarding decision.
Both drivers have driven impeccable seasons, and either one of them can end as a worthy champion on Sunday.