'It's been a good lesson for us' – Hamilton explains how 2022 struggles have made Mercedes stronger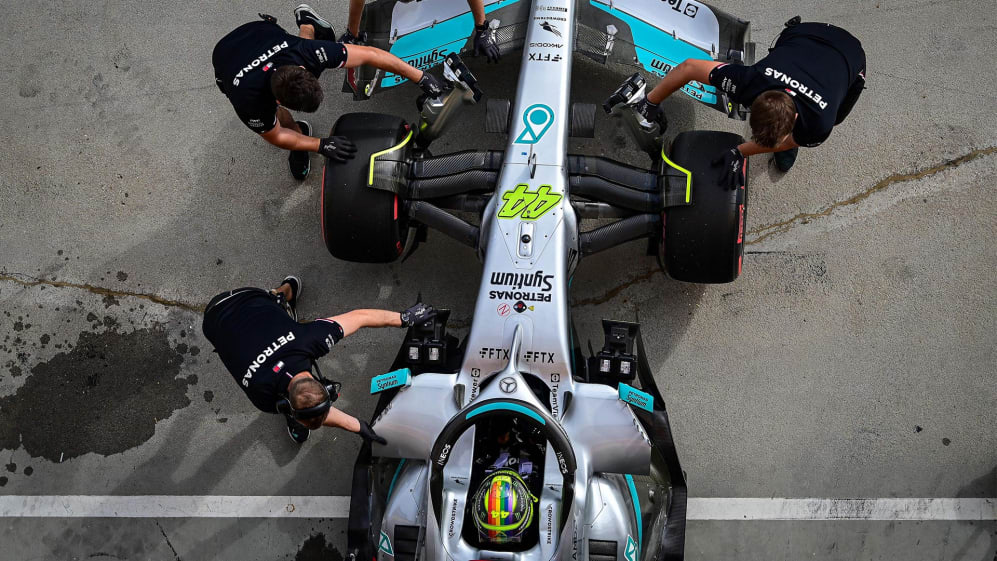 Lewis Hamilton believes Mercedes have improved in several key areas following a challenging 2022 season, explaining that it served as a "good lesson" in their F1 journey to date.
Hamilton and Mercedes embarked on an incredible winning run when F1's turbo-hybrid era began in 2014, with the Briton racking up six world titles to bring his overall tally to seven, and the team taking eight constructors' championships on the bounce.
TEAM GUIDE: A look at Mercedes' amazing F1 success, their recent struggles – and how they stack up for 2023
But that spell of success came to an end in 2022 when rivals Red Bull and Ferrari moved ahead amid a reset of the sport's technical regulations, with Mercedes and their W13 challenger struggling to adapt to the changes.
Hamilton, though, thinks Mercedes are now in a much stronger position for the upcoming campaign, as the team look to to rejoin the front-running group on a race-by-race basis and return to contending for titles.
"I think we've grown as a team, I think we've improved our processes, I think we've improved our communication, and I think it's made us hungry," said Hamilton in an interview with Mercedes team partner Petronas, reflecting on 2022.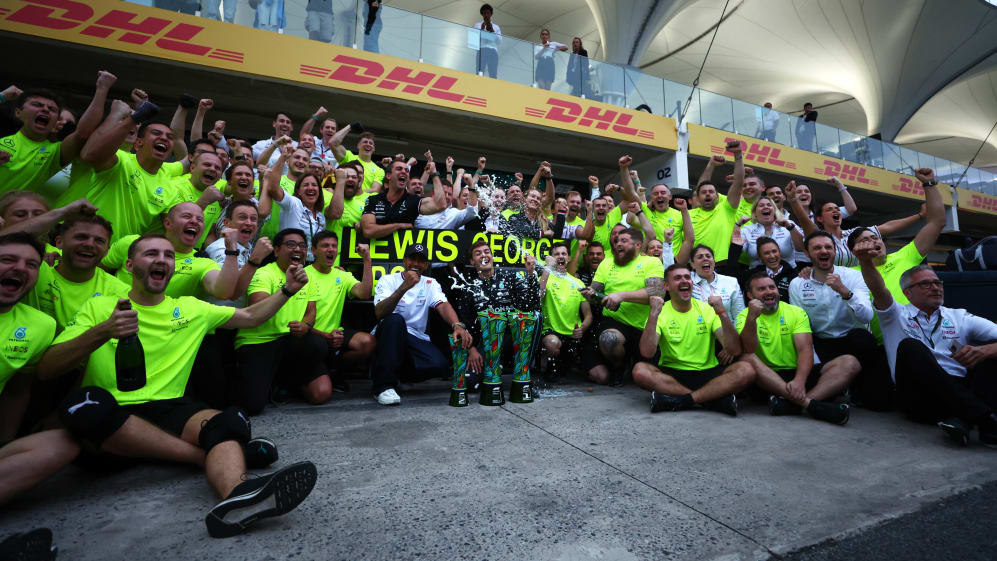 "For me, it's been different to previous years, when we were fighting for wins. We were fighting for our first fifth place; we really felt like we achieved something in those times. I think it's been a good lesson, a good building block for us all."
Having worked through their early problems, Mercedes steadily brought performance to the W13 as the 2022 campaign wore on, culminating in a breakthrough one-two finish at the Sao Paulo Grand Prix – led by Hamilton's team mate, George Russell.
READ MORE: From Hamilton's crystal ball to Mansell's McLaren nightmare… 5 bold driver moves that paid off – and 5 that didn't
"To get a one-two at the end [of the season] in Brazil, was I think a huge boost for everybody. I probably couldn't put into words how much it meant to everybody at the factory, and to me to be a part of that," Hamilton continued.
"We've seen that we can do it, we've seen that we can get back to our winning ways, we've had a taste of it, and now I think that's just made everyone even more hungry."
Mercedes are set to launch their 2023 car, the W14, at Silverstone on February 15, with Hamilton and Russell remaining at the wheel of the Silver Arrows.