Feature
From Hamilton's crystal ball to Mansell's McLaren nightmare… 5 bold driver moves that paid off – and 5 that didn't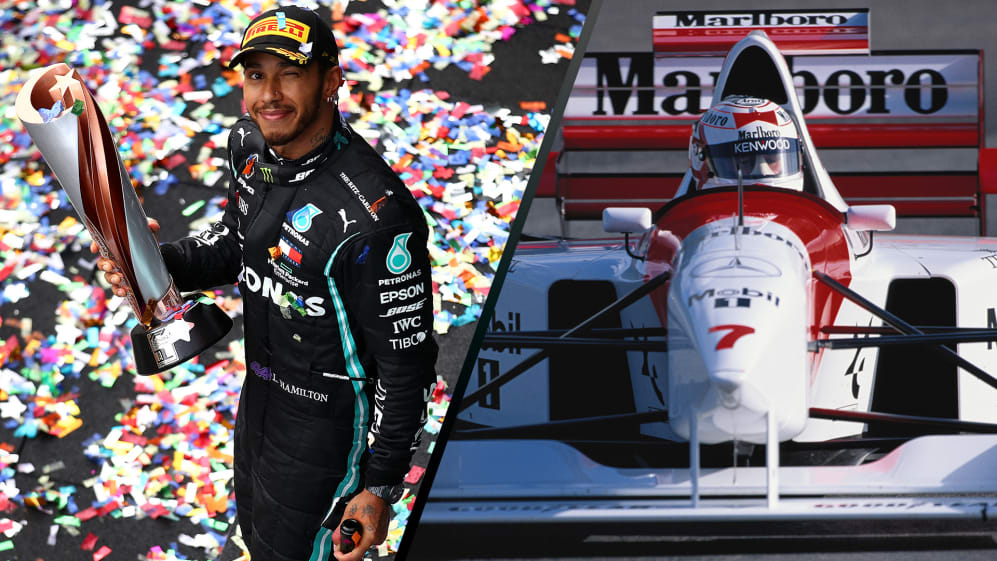 Fernando Alonso changes teams again for the 2023 season, as he leaves Alpine and links up with Aston Martin in his quest for a third world title. It got us thinking: what are the best examples of daring driver moves that paid off, and those that backfired? We present five for each side…
Moves that paid off
Emerson Fittipaldi: Lotus to McLaren for 1974
Emerson Fittipaldi made his F1 debut with Lotus in 1970 and, during only his fourth race, became Brazil's first Grand Prix winner. He would set another record a couple of years later, beating Tyrrell's Jackie Stewart to become the then youngest-ever driver to win the F1 world title at the age of 25.
BEYOND THE GRID: Fittipaldi on flying the flag for Brazil and the loss of Senna
However, after a 1973 season that saw the established Fittipaldi and new Lotus team mate Ronnie Peterson race freely for victories, the door was opened for Stewart to take the crown. Frustrated at the situation, Fittipaldi accepted a lucrative deal with McLaren and new headline sponsor Marlboro for 1974.
Money aside, swapping the team that won the 1973 constructors' title for the team that finished in third position was a brave call, but it paid off when Fittpaldi narrowly got the better of Ferrari rival Clay Regazzoni to claim his second title – the pair having entered the 1974 finale level on points.
Niki Lauda: Retirement to McLaren for 1982
Niki Lauda was a double world champion when he initially walked away from F1, cutting short a practice run for the 1979 Canadian Grand Prix and informing Brabham team boss Bernie Ecclestone that he no longer had a desire to "drive in circles", bringing his career to an end there and then.
That was until McLaren chiefs tempted Lauda back into the cockpit a few years later. With the Austrian's airline business off the ground and the passion to add to his Ferrari glory days seemingly rekindled, Lauda returned to the F1 grid in 1982 – Marlboro again playing a key role in developments.
READ MORE: How Niki Lauda's final title-winning car, the 1984 McLaren MP4/2, changed F1
Lauda hit the jackpot when McLaren delivered the potent, Porsche-powered MP4/2 in 1984 and he edged out young team mate Alain Prost for the title by half a point. Prost went on to win the next two titles for McLaren, while Lauda retired for good – now as a three-time champion – at the end of 1985.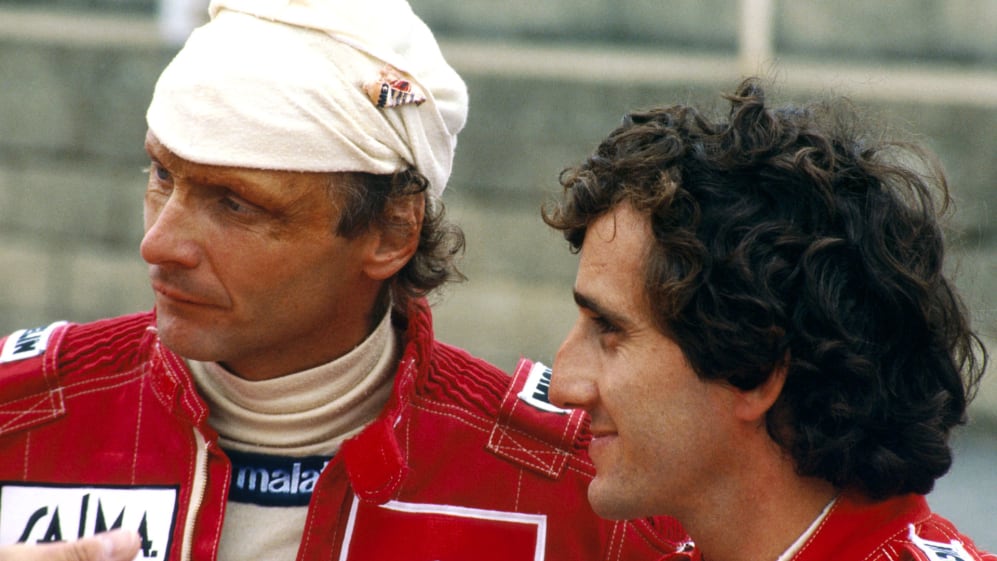 Nigel Mansell: Ferrari (back) to Williams for 1991
Having finished runner-up with Williams in dramatic circumstances in 1986 and 1987, and following the team's painful 1988 season in the wake of their Honda partnership breaking down, Nigel Mansell looked elsewhere for a car that could give him a shot at winning that elusive World Championship he craved.
But while a move to Ferrari brought several victories, the might of McLaren (now with Honda power) put the title out of reach – and he had to deal with a challenging dynamic when Prost arrived as the de facto number one driver in 1990. Thus, with Williams improving again, Mansell made a U-turn.
READ MORE: Vettel purchases Mansell's iconic championship-winning Williams
After closing in on Ayrton Senna and McLaren with the Adrian Newey-penned FW14 in 1991, Williams took another significant step for the 1992 season thanks to its successor, the FW14B, which boasted technology such as semi-automatic transmission, active suspension and traction control.
Mansell was unstoppable and, after several near-misses, secured the F1 title he had been chasing for so long – scoring almost double the points of team mate and championship runner-up Riccardo Patrese.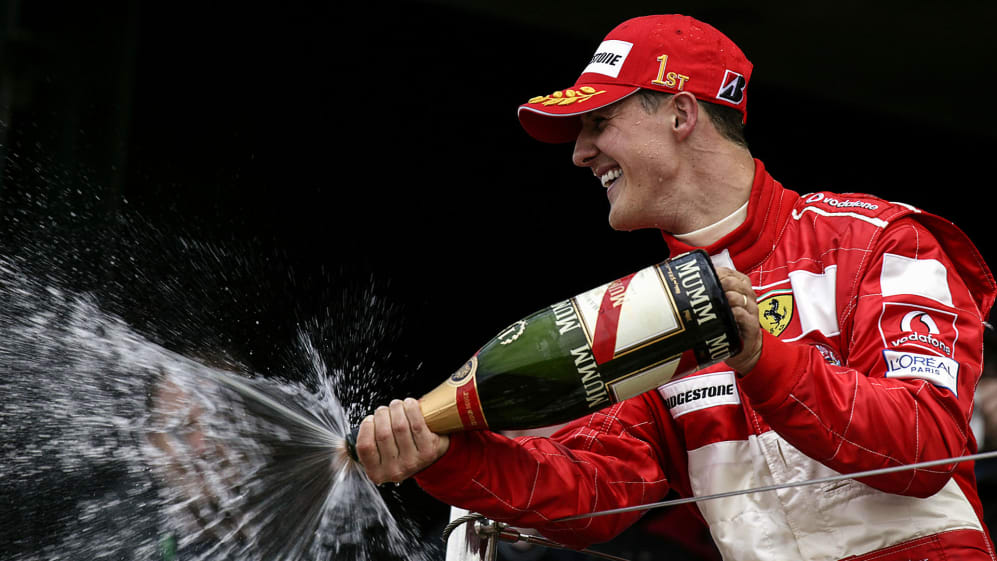 Lewis Hamilton: McLaren to Mercedes for 2013
Lewis Hamilton burst onto the F1 scene with McLaren in 2007, almost winning the title during his rookie season before coming back a year later and pipping Ferrari's Felipe Massa in a hugely dramatic finale.
However, rather than kicking on from their championship success, McLaren endured a nightmare start to 2009's rules reset. While they were back in the hunt for 2010, it would be the closest Hamilton came to winning another title for the Woking-based team – 2011 and 2012 yielding only occasional wins.
READ MORE: 'I'll always be with Mercedes' says Hamilton as he opens up on what an 8th title would mean to him
It is said that it was after his retirement from the lead of the 2012 Singapore Grand Prix that Hamilton made the decision to join Mercedes for the 2013 campaign, having been charmed by then-team chiefs Ross Brawn and Niki Lauda about their plans to leap up the order in the soon-to-arrive turbo-hybrid era.
At the time plenty of people questioned why he would swap a seat with perennial title challengers McLaren for the team that had finished fifth in 2012, but Brawn and Lauda's promises came true when Mercedes took the rule changes by storm and, in a remarkable winning run, Hamilton racked up five drivers' titles from 2014 to 2020 – equalling Schumacher's total of seven.
Moves that didn't pay off
Emerson Fittipaldi: McLaren to Fittipaldi Automotive for 1976
While Fittipaldi's move from Lotus to McLaren paid off handsomely, the same cannot be said about a subsequent switch to the team he had co-founded with his brother Wilson – Fittipaldi Automotive – for the 1976 season.
After winning two world titles and a hatful of races with Lotus and McLaren, his time at Fittipaldi Automotive was a battle to score points, and yielded just two podium finishes across five years of competition – one of few highlights being a second-place finish at the 1978 Brazilian Grand Prix.
WATCH: Emerson Fittipaldi – A letter to my younger self
A modest 10th in the 1978 championship standings – and a haul of 17 points that year – was the best Fittipaldi could achieve while racing with the family name, before he bowed out of the sport at the end of the 1980 campaign.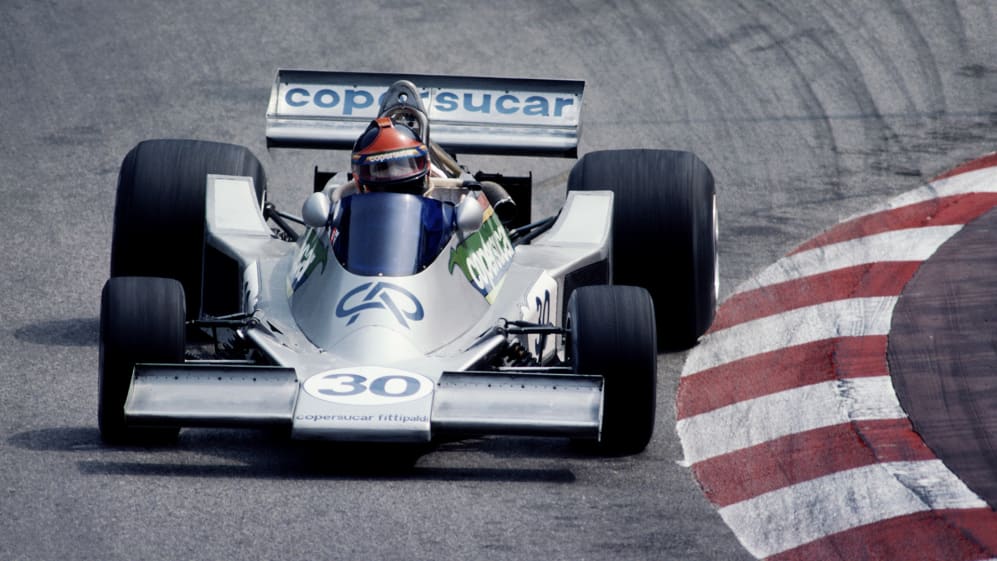 Nigel Mansell: Williams to McLaren for 1995
Amid a public falling out with Williams over a future contract, and the threat of a reunion with former Ferrari team mate Prost, Mansell ditched F1 and went Stateside for 1993, taking up a seat in the Indy Car World Series.
Needing no time to settle in, the Briton grabbed pole position and victory on his debut, before overcoming a nasty crash at the following round to pick up four more wins and beat the aforementioned Fittipaldi to the title – also coming close to triumphing at the renowned Indianapolis 500.
BEYOND THE GRID: Mansell on battling Senna, overcoming adversity, and why his 1992 title win left him 'empty'
Mansell returned to F1 with Williams in 1994 following Senna's death, making a handful of appearances that included a pole-sitting, race-winning run at the Adelaide finale. However, despite that win, Williams opted to give youngster David Coulthard a shot alongside Hill for 1995.
That sent Mansell in the direction of a fading McLaren, but unfortunately for driver and team, he could not fit into the narrow MP4/10B and had to be replaced at the first two rounds. When he finally raced, Mansell was unhappy with the car's handling and retired from F1 for good after a pair of tricky events.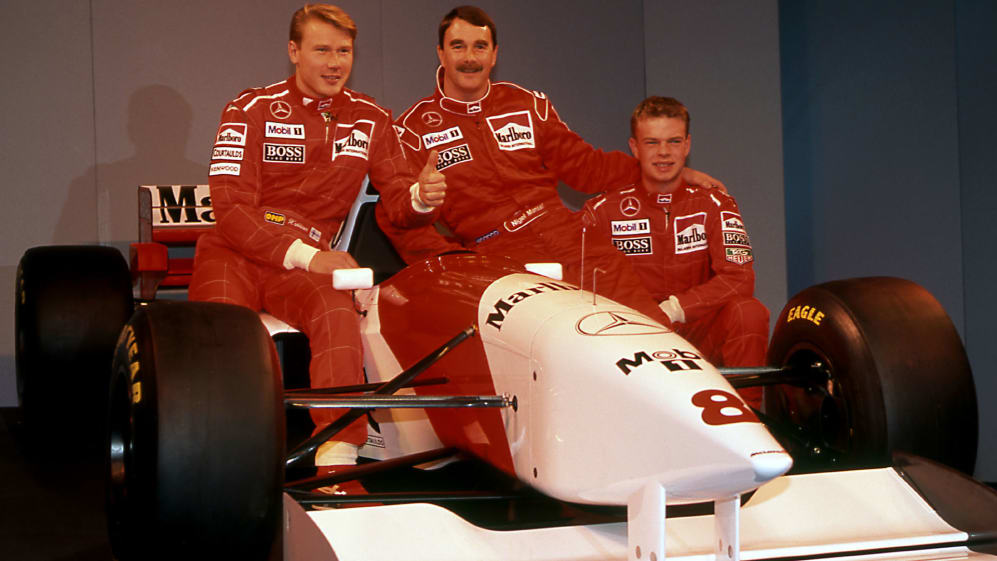 Damon Hill: Williams to Arrows for 1997
In what was a recurring theme during Williams' glory years, Hill became yet another driver to win the championship for the team and leave immediately afterwards, following on from Prost, Mansell and Nelson Piquet.
After reviewing offers from several outfits, the in-demand Hill signed to race with Arrows, a team who had only scored a point in 1996 and had not reached the top step of the podium across an almost 20-year spell in the sport.
F1 NATION: Damon Hill on helmet swaps, his ideal team mate, and doing a TV ad with Murray Walker
With a Yamaha engine and tyres from F1 newcomers Bridgestone, the Arrows package was a handful for Hill, who almost failed to qualify for the season opener and would only score points on two occasions across the 17-race campaign.
One of those races was the Hungarian Grand Prix, where Bridgestone held an advantage over Goodyear, enabling Hill to qualify third and jump into the lead on race day. That was until a hydraulic issue scuppered his efforts late on and opened the door for former team mate Jacques Villeneuve to take the win.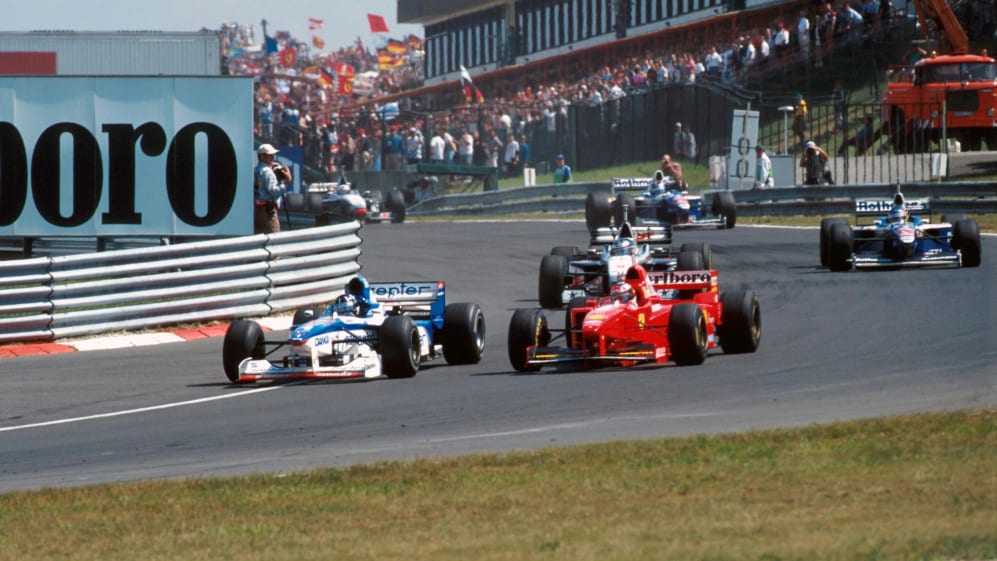 Fernando Alonso: Renault to McLaren for 2007
Fernando Alonso made headlines in the winter of 2005/2006 when – shortly after winning his first world title with Renault – it was announced that he would be joining rivals McLaren from the 2007 campaign.
By the time he arrived at his new team, the Spaniard was a two-time champion, having also picked up the 2006 crown at the end of a season-long scrap with Ferrari rival Schumacher. But what was supposed to be a dream move to continue his title-winning run turned into a nightmare.
READ MORE: McLaren's Hamilton-Alonso line-up 'strongest there's ever been' says Pedro de la Rosa
With highly-rated GP2 champion Hamilton slotting in alongside Alonso and impressively hitting the ground running, tensions soon grew at McLaren as both drivers mounted title challenges – and took valuable points off each other – alongside the Ferraris of Kimi Raikkonen and Massa.
A series of run-ins, including a bizarre qualifying incident in Hungary, and off-track drama with the Spygate scandal, only added to the plot as Raikkonen beat Hamilton and Alonso to the title by one point. Alonso would return to Renault for 2008, while Hamilton stayed at McLaren and won the title.
Sebastian Vettel: Red Bull to Ferrari for 2015
Sebastian Vettel stormed to four successive championships with Red Bull from 2010 to 2013, but the arrival of F1's turbo-hybrid era for 2014 brought that sensational sequence to a shuddering halt – rivals Mercedes running away with both titles.
While new team mate Daniel Ricciardo fared better amid the changes that season, bagging three victories and five more podiums, Vettel had to settle for only four rostrum results and, as the year went on, found himself contemplating his future.
READ MORE: How should Sebastian Vettel be remembered – and how good was he really?
In the end, the appeal of Ferrari won out, with Vettel leaving the Red Bull family that brought him to F1 to join the Scuderia for 2015. And it looked as though the move would pay off immediately when Vettel won only his second race for the team, while grabbing five podiums from the first six Grands Prix.
But Mercedes were the stronger force as the campaign developed, a story that repeated itself in 2017 and 2018, where a string of mistakes from Ferrari and Vettel saw the partnership snatch defeat from the jaws of victory. After six years – and like Alonso before him – Vettel left Maranello without another title.