Feature
TEAM GUIDE: A look at Mercedes' amazing F1 success, their recent struggles – and how they stack up for 2023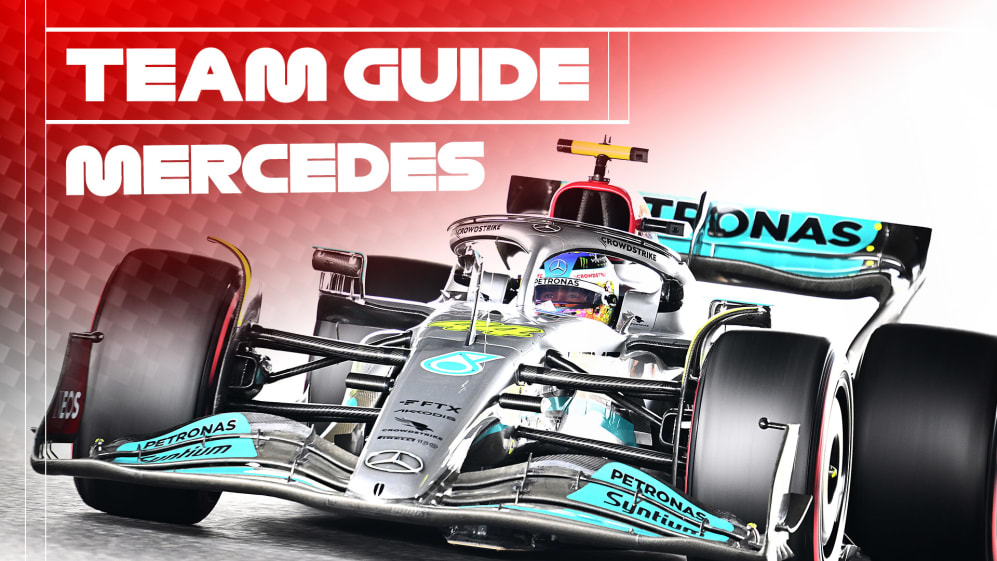 The Mercedes Formula 1 team dominated the series from 2014 to 2021, winning a staggering eight constructors' titles in a row. But the Silver Arrows had a troubled start to the all-new F1 era that began in 2022, with Red Bull finally knocking them off their perch at the top of the tree. Can they hit back in 2023? Here's everything you need to know about Lewis Hamilton and George Russell's team heading into the new season...
Drivers for 2023
Lewis Hamilton #44: 7 world titles, 103 wins, 103 pole positions, 191 podiums, 4405.5 points, 310 starts
George Russell #63: 1 win, 1 pole position, 9 podiums, 294 points, 82 starts
The jaw-dropping statistics above show that Lewis Hamilton is, without question, one of F1's greatest ever drivers – and arguably the best the sport has ever seen.
But having enjoyed an incredible run of success after swapping McLaren for Mercedes, he was dramatically stopped in his tracks by Max Verstappen who just pipped him to the title in 2021. Agonisingly, Hamilton could not fight back amid Mercedes' 2022 struggles – the 37-year-old ending a season without a win for the first time in his career.
READ MORE: Wolff provides update on new Hamilton contract as seven-time champ enters final year of current deal
Meanwhile, new team mate George Russell would have been forgiven for feeling somewhat frustrated at arriving from Williams – where he served his F1 apprenticeship – just as Mercedes dropped down the order. But the GP3 and F2 champion made the most of his promotion with diligent work on and off the track.
And as the troubled W13 improved, it was Russell, not Hamilton, who took Mercedes' only pole position and race win of 2022. The big question now surrounds how the intra-team dynamic will develop with stronger machinery. Will the Hamilton-Russell partnership retain its current harmony if the championship is up for grabs this year?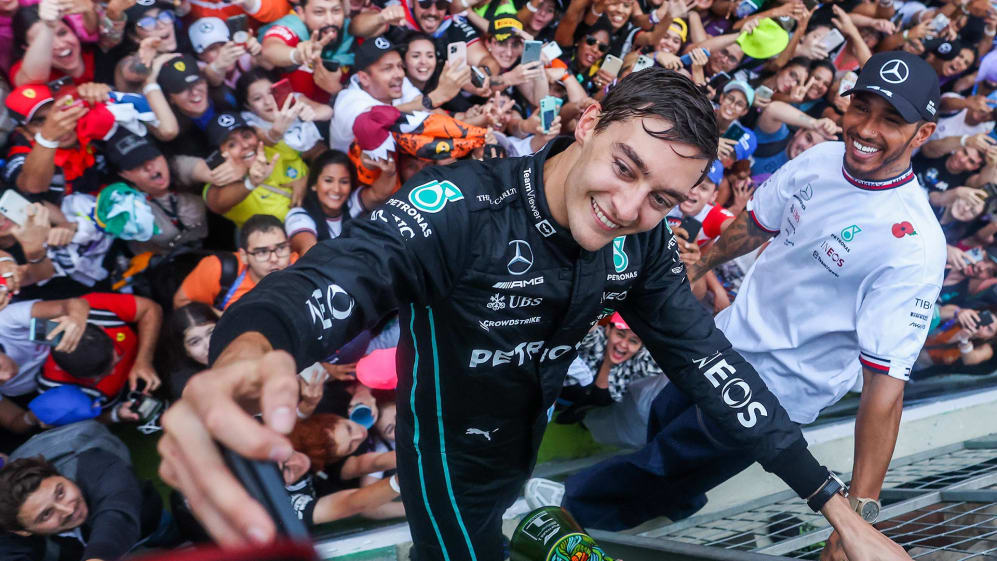 Last season
Mercedes collected all bar one of the 16 drivers' and constructors' titles up for grabs from 2014 to 2021, but 2022 marked the end of an era for the Brackley operation, as both championships went the way of Red Bull.
Early-season struggles with porpoising left team chiefs confused and drivers bruised, and a monumental effort was required at the Mercedes factory to turn the W13 into a car that could challenge F1's new pace-setters.
READ MORE: 'We've always set hard targets' – Wolff on Russell's rise from PowerPoint presentation to Grand Prix winner
Upgrades introduced late in the season marked a turning point and, for the first time since their title fight in 2021, Hamilton diced with Verstappen at several races late in the year. Russell, though, put Mercedes back on the top step of the podium, impressively leading Hamilton home at Sao Paulo amid intense pressure, to seal his very first Grand Prix victory.
Third in the constructors' standings, behind Red Bull and Ferrari but well clear of the midfield, represented solid damage limitation from F1's long-time winners after their tricky start to the year.
History
Mercedes first competed in Formula 1 in 1954 and were immediately successful, with the legendary Juan Manuel Fangio winning the championship that year and in 1955, before the German marque pulled out of racing.
Meanwhile the current Mercedes team's roots go back to Tyrrell Racing, who spent the 1970s, '80s and most of the '90s competing as a constructor, until they sold up to British American Racing (BAR).
READ MORE: Hamilton explains how racing became his 'superpower' amid 'the most difficult part of my life'
Initially powered by Supertec, before linking up with Honda, Brackley-based BAR became the Japanese manufacturer's works outfit from 2006. But following a first season that saw Jenson Button win his maiden Grand Prix, Honda's form nosedived and, amid a global financial crisis, they announced their F1 withdrawal at the end of 2008.
After scrambling to find a suitor, it was the team's management – led by Ross Brawn – that stepped forward with a buyout plan. What followed was a fairy-tale story as the Mercedes-powered Brawn GP wowed the paddock en route to both titles in 2009, with Button claiming the drivers' crown.
Mercedes purchased the squad at the end of the campaign and the rest (eight constructors' titles, seven drivers' titles, 125 wins and 281 podiums) is history.
Greatest achievement
Mastering the move to F1's turbo-hybrid era in 2014 to win seven drivers' titles (six for Hamilton and one for Nico Rosberg) and eight successive constructors' titles through 2021 ranks as one of the greatest winning runs in all of F1 history.