Feature
'It's exciting' – The drivers react to the 2021 car and regulations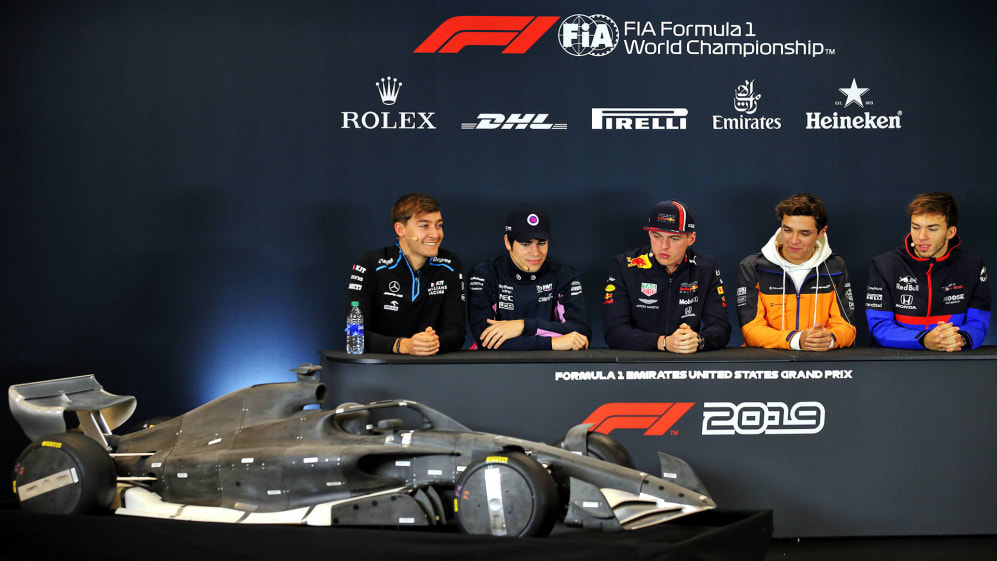 The dawn of a new era beckons for Formula 1 in 2021, with the rule makers unveiling their vision for the future with a presentation in the Austin paddock ahead of the United States Grand Prix…
More than two years of work has delivered a fresh set of sporting and technical regulations as well as a first-ever financial rulebook, which features a $175 million cost cap aimed at levelling the playing field.
The car is the star, with its sweeping curves and airplane-style front wing tips, and was available for viewing by the drivers and teams – in wind tunnel model form – at the Circuit of The Americas.
READ MORE: 2021 car revealed as FIA and F1 present regulations for the future
The hope is F1 will see closer racing and more balanced competition, as well as bringing economic and sporting sustainability to Formula 1.
So what did the drivers think when they saw the pictures and read the new rulebook?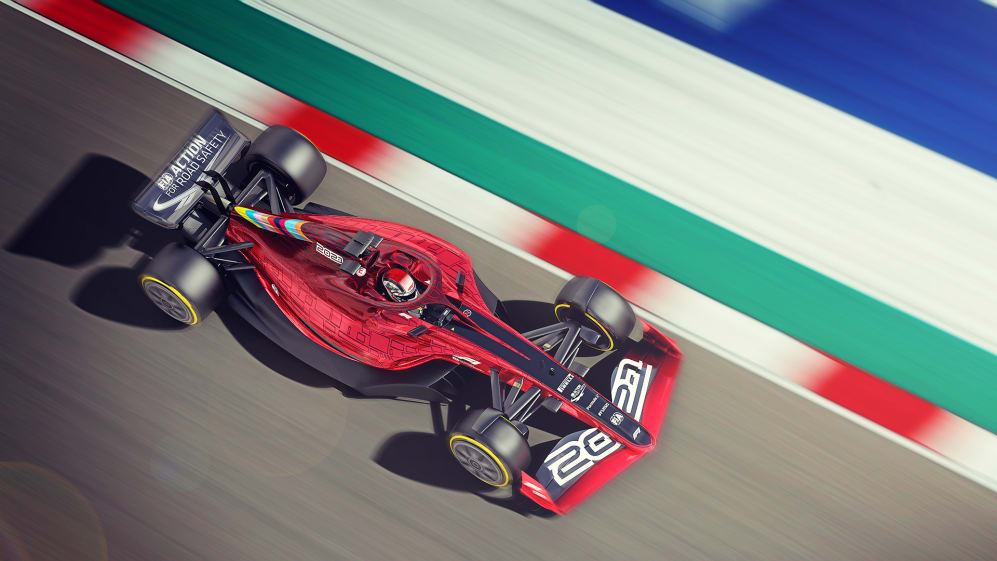 Lewis Hamilton, Mercedes
"I always love a challenge. This team has shown that they are better prepared and in the best position to be able to react to rule changes, so I know the team is approaching the challenge in an exciting way.
"As drivers there were certain things we've heard and not necessarily all the decisions taken where what we thought was best for example the cars are heavier and will get slower.
"But I think it's going to be an interesting time. I'm planning to be here so naturally at some point next year my mindset will be to switch into 2021 and wanting to be the pioneer in that era."
Lance Stroll, Racing Point
"We need to be able to follow closer to one another and to improve the wheel-to-wheel racing and the show for the fans. For us drivers, too, it will be very exciting if we can see closer racing.
"Hopefully it levels the playing field as well. If we can see the gaps reduced to the top teams and there are more opportunities for the midfield teams to score podiums and to fight for positions further up the grid, that would be exciting."
George Russell, Williams
"It doesn't really matter how it looks or the speed of it as long as we have great racing. I think that's what we all want. Obviously the weight is heavier which I think is not ideal for any of us.
"Even driving a Formula 3 car it was really fun to drive but it was much lighter than what these Formula 1 cars are. But as long as it improves the racing and brings the field together that's all I care about."
Daniel Ricciardo, Renault
"I don't care [if the cars are slower]. One of the most fun years I had in F1 was 2014, and the cars then were eight seconds slower than now.
"There were some shots on the TV of the go-karters at the kart track here [in Austin], and there was some battling and I was just getting excited watching them, going 30 mph.
"Anything that is going to be close is exciting. I'd rather have good racing than single file lap records. Then we might as well do time trials for the rest of our careers."
WATCH: How the 2021 F1 car was developed
Charles Leclerc, Ferrari
"The car looks good. We'll have to see how much each team develops their cars. It might change the look of the cars a little bit, and they end up a bit more aggressive, which is always nice.
"As a driver you always want to go as quick as possible, so I hope we regain a bit of performance without losing the raceability of the cars, which I think is probably the main problem at the moment.
"To not be able to follow close is quite frustrating. In a race, when you know you are quicker, as soon as you get behind a car less than one second, you start to struggle to follow and you overheat the tyres. So hopefully all these things will be improved."
Sebastian Vettel, Ferrari
"The target that was set out was to make a step forward. Now we have an idea, we need to try and understand what that idea means.
"Obviously on paper the ideas always look great but I think it will materialise a little bit more in the coming weeks. We'll see.
"At the end of the day no matter how the cars look, if the racing is better and for us it's more fun then that's a win. So we will see."
READ MORE: 10 ways the 2021 rules will improve F1
Max Verstappen, Red Bull
"At the end of the day, it doesn't really matter how, as long as it gives us better racing and we can follow better. Of course we want to be within two seconds, three seconds of what we are doing now, definitely, because if it's going to be about four or five it's not what we want as then it feels a bit too slow.
"But I think this is just the start of it and I'm sure that teams will come up with a little bit of a different look as well, so let's just find out over time how it's going to work out."
Lando Norris, McLaren
"I've seen the renders our designers are designing and it looks pretty cool. I don't really mind too much, that's not what I'm fussed about.
"I'm just fussed about the racing and having fun and being able to follow cars closely and just enjoy racing more than what we do now."
Kimi Raikkonen, Alfa Romeo
"Until we see the cars running and we actually start following other people, then we'll see if it's better. I'm sure it is going to be better but if it's enough to make for closer racing, we don't know.
"Let's hope it works, because it's better for everybody, for us drivers, for the people that work here and for the spectators."
READ MORE: F1's revolutionary 2021 rulebook – The thinking behind the changes
Nico Hulkenberg, Renault
"Closer racing, I'm all for it. I've always said aerodynamically we need to address it somehow to allow us to be closer to each other. And it's physics. If you take aero away, the cars will be slower, but it will help.
"In time, engineers will find solutions to regain a lot of lap time, so I think they will still end up being the fastest cars in the world, which is good and the way it should be.
"Hopefully they enable or allow us to race better and harder. And look-wise, I don't think they look bad. Obviously a bit more futuristic with soft, smooth lines. I don't think it looks bad, personally."
Romain Grosjean, Haas
"I think it looks cool. First of all the car looks really good. Everyone has done a great job to get new rules and making sure we can have better racing. Obviously the track is going to be the real answer, but I've got confidence that all the team at Formula 1 and everyone involved has done the best job they could to get us a better racing car."
Robert Kubica, Williams
"I have seen some footage and photos. What is crucial are the targets that F1 is targeting, and this is good for racing. I think the opinion of whether you like the shape of the car or not doesn't matter.
"What the drivers are looking for is good races, have a car that can follow the others, and this for sure will open opportunities for better racing, better show and actually more action. If F1 is able to match those targets it will be something new, something different and something exciting."