'It's frustrating to go on holiday like this' – Wolff offers his verdict as bouncing returns for Mercedes at Spa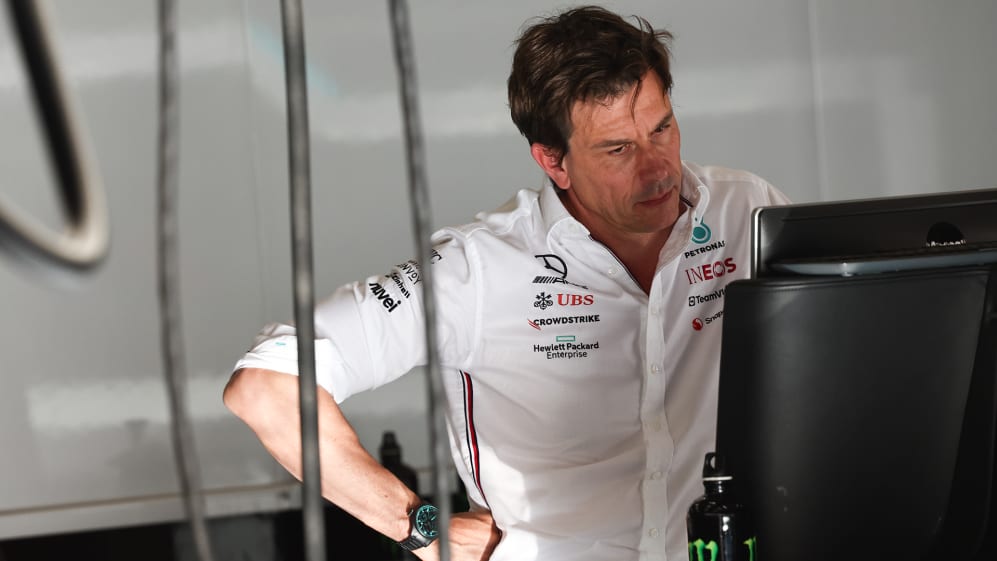 Toto Wolff has said that Mercedes have "no choice" but to keep their heads down and work through their current car limitations after a Belgian Grand Prix performance plagued by bouncing.
Mercedes had to settle for fourth and sixth at the end of an action-packed Sprint weekend at Spa-Francorchamps, with Lewis Hamilton almost 50 seconds adrift of race-winning Red Bull driver Max Verstappen, and George Russell more than a minute back.
READ MORE: 6 Winners and 5 Losers from Belgium – Who mastered the ever-changing conditions in Spa?
While Mercedes remain second in the constructors' standings with the double points finish, Wolff admitted to the Verstappen and Red Bull combination being significantly quicker, as he ponders how the Silver Arrows can make inroads.
Asked about where Mercedes are in terms of understanding and feeding into next year's car, and their position in the pecking order, Wolff said: "I think you can even take [Sergio] Perez into the equation – we are racing each other.
"We seem to be following similar development routes, but there is one car [Verstappen] that is faster, that was one and half seconds a lap when he was pushing at the beginning of the stint, so we've got to get on top of it.
"I've seen the data and spoken to the drivers. The main limiting factor [on Saturday and Sunday] was the bouncing – the car is bouncing literally on every straight.
READ MORE: 'I don't think I've ever experienced a weekend like this' – Russell 'glad' to put Belgian GP behind him
"Even Blanchimont is a corner Lewis had to lift that is an easy flat normally and, if you are bouncing on the straight, you over-heat the tyres under braking.
"That is a vicious cycle and was the main limiting factor this weekend. It's frustrating to check out for holidays like this but [after the race] we'll understand more based on the data."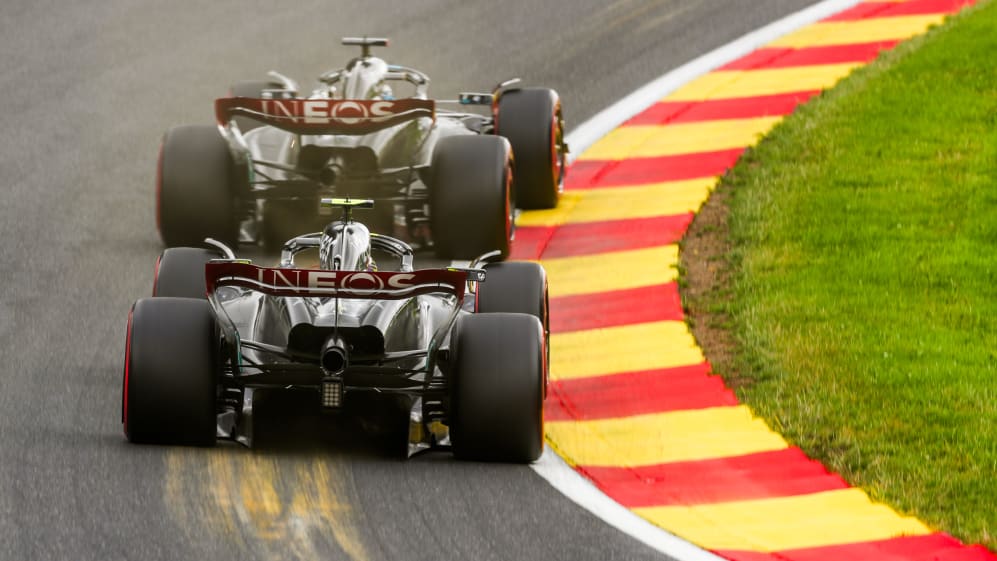 Wolff was then pushed on how the championship would be playing out if Red Bull – who have won all 12 races so far this season – were not involved in proceedings.
But he took the opportunity to double down on Verstappen's driving, commenting: "You just need to take Max out of the equation – the second Red Bull is where we are.
READ MORE: Formula 2 title contender Vesti to make F1 weekend debut for Mercedes with practice run in Mexico
"It would be a fantastic season and close racing, but the stopwatch never lies. There is just one guy in one car that is above everyone else and we've just got to catch up, there is no choice."
As the F1 paddock heads into the summer break, Mercedes sit 256 points behind leaders Red Bull in the constructors' standings, while Hamilton and Russell hold fourth and sixth respectively in the drivers' battle.