Feature
6 Winners and 5 Losers from Belgium – Who mastered the ever-changing conditions in Spa?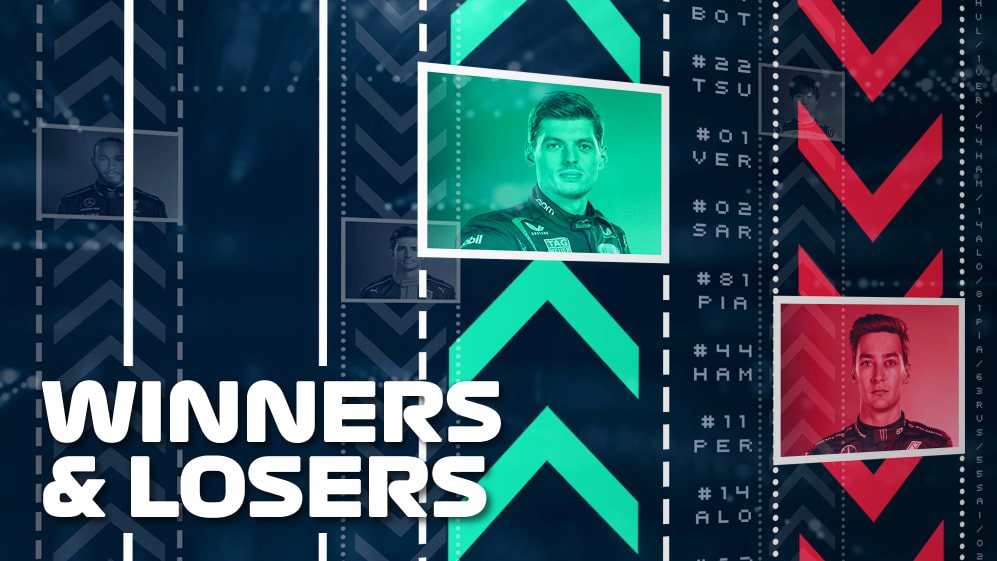 Spa-Francorchamps has become a Red Bull track in recent years – and Max Verstappen took full advantage, clinching a crushing Grand Prix victory to ensure Red Bull secured a clean sweep of wins so far in 2023.
But while Verstappen and his team snapped their 12th celebration photo of the campaign, and others patted themselves on the back for a job well done, some were desperate to close this year's first chapter. We've picked six winners and five losers from a mostly soggy Belgium.
Winner: Max Verstappen
I'm running out of superlatives for 2023's runaway championship leader Max Verstappen. The reigning double world champion was so relaxed when cruising around at the front, he had time for banter and "sparky" radio messages with his race engineer, Gianpiero 'GP' Lambiase.
READ MORE: Verstappen opens up on radio exchange with engineer in Belgian GP after dominant recovery drive to 8th straight win
A day after he took P1 in the Sprint, Verstappen eased his way through from sixth on the grid, passing Red Bull team mate Sergio Perez for the lead before blitzing away to win his eighth successive race by 22.305s. He's now just one short of the record nine consecutive wins Sebastian Vettel took in 2013.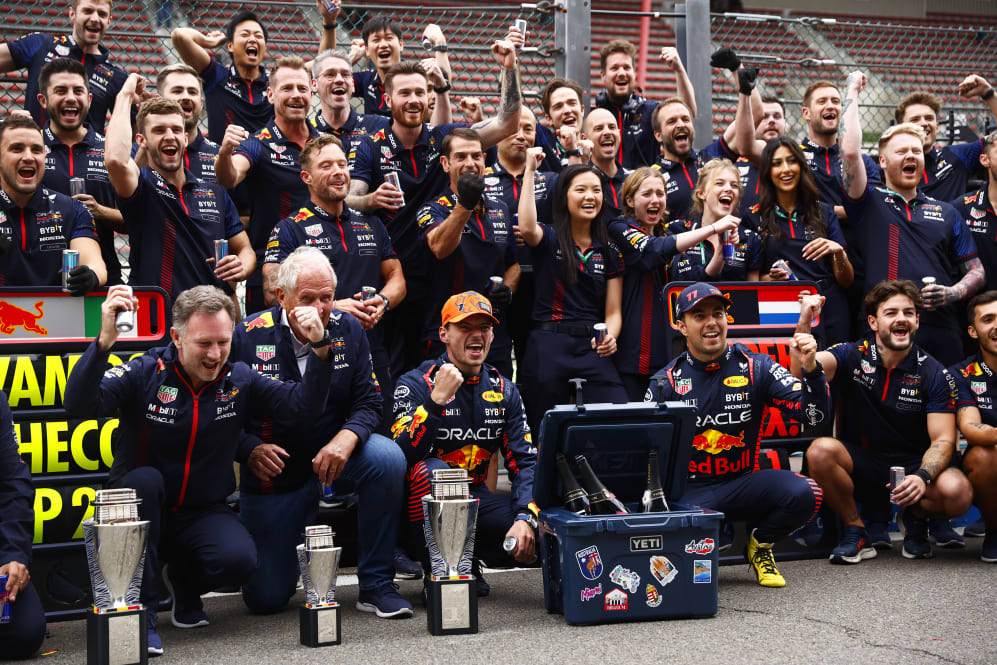 Verstappen has 10 wins under his belt already in 2023, and was second in the other two Grands Prix, bringing his run of consecutive podiums to 13, which is the fourth longest streak in history. He'll arrive at his home race in the Netherlands having not lost a Sprint or Grand Prix in almost four months. An imperious run from a driver in the form of his life.
Loser: George Russell
George Russell told me after the race that he was "glad this weekend is over", the Mercedes driver enduring a "rubbish" on-track experience at Spa as he struggled to eke out the performance and get on terms with team mate Lewis Hamilton.
READ MORE: What the teams said - Race day in Belgium
He battled his way into the top eight in the Sprint to scrape a point but a good start in the Grand Prix was negated when he got boxed in by the ailing McLaren of Oscar Piastri. Yes, he salvaged sixth for the second consecutive weekend – but this is far below his lofty expectations.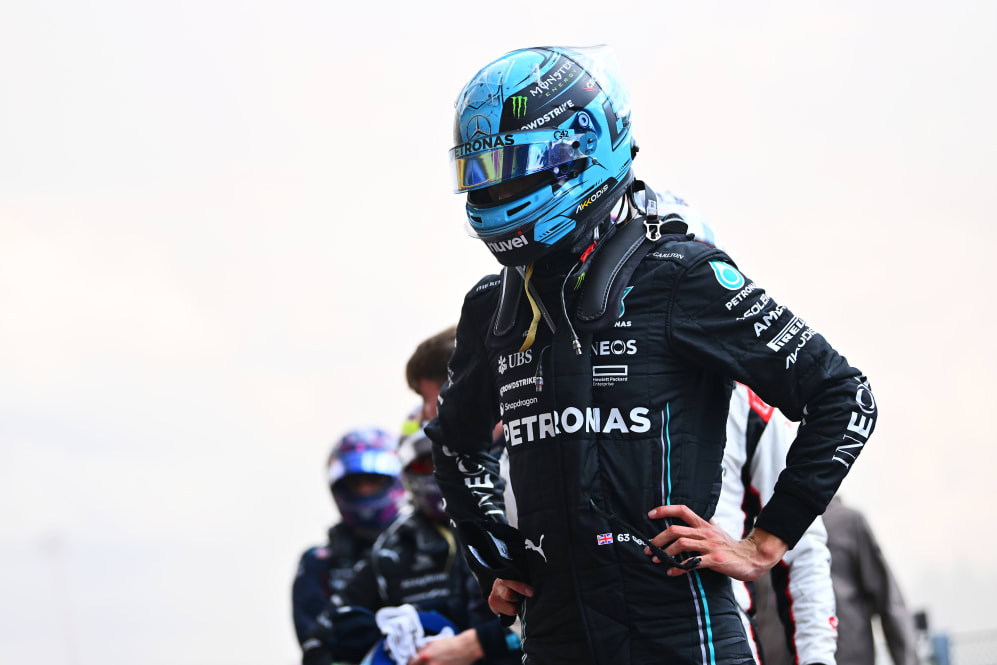 Winner: Lewis Hamilton
Naturally, Lewis Hamilton – a seven-time world champion – is never going to be satisfied with fourth, but considering how difficult this season has been so far, it was a fine drive to score some solid points.
He secured his 12th top-three start at Spa in 17 visits on Friday and was on course for fourth in the Sprint having boldly passed Sergio Perez, only to be given a five-second time penalty for making contact with the Red Bull on the way through.
HIGHLIGHTS: Watch the action from an exciting Belgian Grand Prix as Verstappen makes it eight in a row
The Briton snatched the fastest lap on the final lap of the Grand Prix to move within a point of former team mate and title rival Fernando Alonso in the fight for third in the drivers' standings.
Losers: Haas
You must go all the way back to Azerbaijan in April to find the last time Haas scored a point, the American team going through a painful run that has seen them leapfrogged by Williams in the constructors' standings.
Spa was another disappointing weekend, with the pattern of their season continuing – reasonably competitive over one lap, in a world of pain with tyre degradation in race trim.
Nico Hulkenberg started the Sprint from P20 and the main event from the pit lane. Kevin Magnussen wasn't much further ahead and both never came close to challenging for points at any stage.
Winner: Charles Leclerc
This was one of Charles Leclerc's most complete weekends of the year, the Ferrari driver modifying his driving style and approach in wet and changeable conditions to secure his 20th career pole position – albeit only because Verstappen was handed a gearbox change penalty.
READ MORE: 'It's been a positive weekend' – Leclerc pleased with podium in Belgium but says Ferrari still have 'a lot of work to do'
Admittedly, he extended his run of failing to convert pole into victory to nine but the pace on Sunday afternoon was encouraging and he did fend off a threat from Hamilton to take his third podium of the season.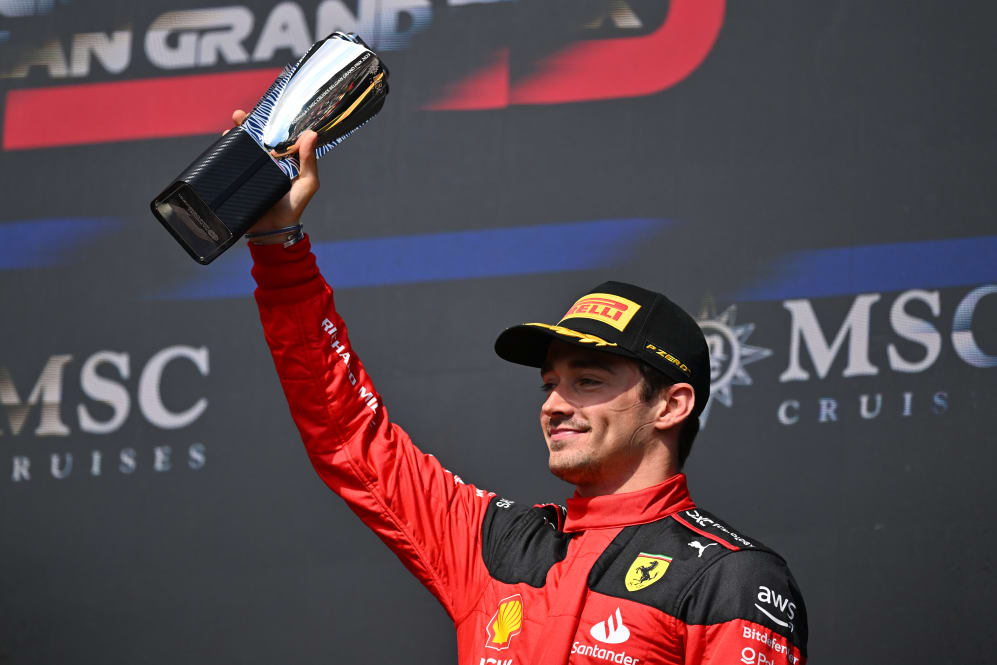 Loser: Carlos Sainz
While Leclerc had a clean weekend, fortunes weren't so good for his team mate Carlos Sainz. The positives were another strong showing in the Sprint, his P4 bringing his total Sprint haul for the year to 15 (only Verstappen has more).
However, it all went wrong when the big points were handed out on Sunday as he made contact with Piastri at the apex of the first corner at the start, sustaining damage that would ultimately force his retirement.
That was his first DNF of the year, and with Russell scoring, the Spaniard dropped behind the Mercedes driver into sixth in the drivers' standings.
UNDERDOG TALES: When Fisichella put Force India on top of the world with a Spa weekend to remember
Winner: Oscar Piastri
Piastri may have become the first retirement in this year's Belgian Grand Prix, but it was a minor blip in an otherwise stellar weekend that will likely be looked back on as a breakthrough moment for the rising star.
The Australian was mighty in the second sector all weekend – in the Shootout, he was 1.7s quicker than Hamilton in that sequence of corners – and had the measure of his highly-rated team mate Lando Norris.
He was brilliant in the Sprint, briefly leading before securing his first top-three finish in F1 with second. He was perhaps a bit too "optimistic", as Sainz put it, with his dive down the inside at Turn 1 in the Grand Prix, but that aside, there was plenty to smile about.
READ MORE: 'A lack of experience' – Sainz and Piastri at odds over first corner crash at Spa that forced both into retirement
Losers: Williams
Williams had such high hopes for Spa. Their slippery car was expected to be a menace on the straights, of which there are many at the 7km track, providing it stayed dry.
Unfortunately, rain splattered the track for most of the first two days of action and that blunted their attack.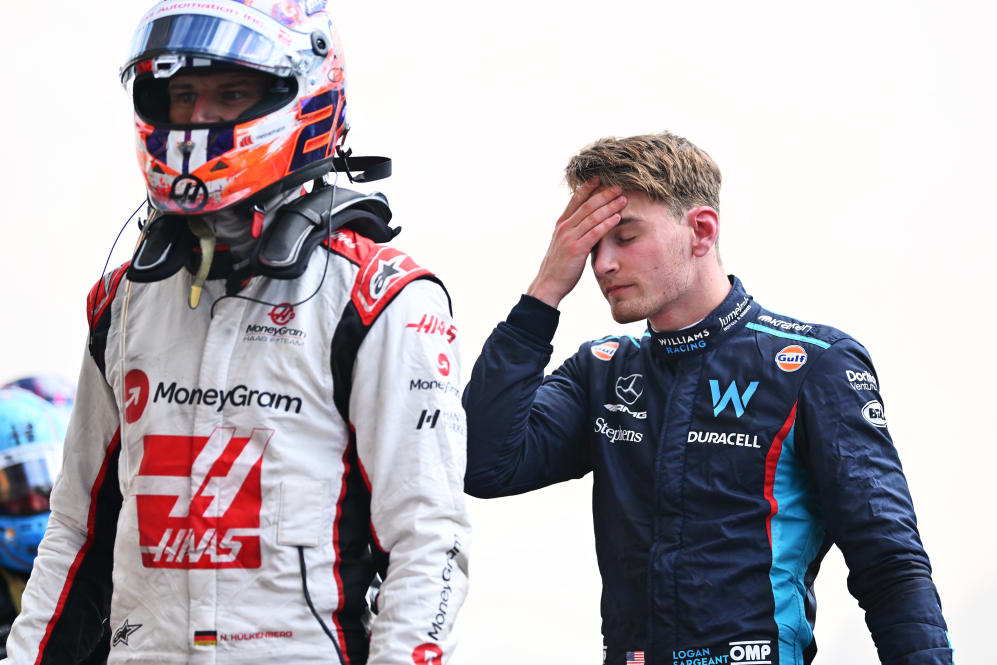 Even when it dried on Sunday, they struggled too much in the middle sector (where most of the corners are) because they had a low downforce configuration, and that hurt the tyres and ended any hopes of scoring.
Winner: Yuki Tsunoda
AlphaTauri have got one of the slowest cars on the grid, so that makes it hard for Yuki Tsunoda and new team mate Daniel Ricciardo. The best you can do is get the most out of the package and after a lacklustre couple of races, Tsunoda did just that at Spa and was rewarded with a fine point.
It was his first top-10 finish since Azerbaijan and will do wonders for his confidence, especially as he outperformed his more experienced team mate Ricciardo, who was in only his second race for the team after replacing Nyck de Vries.
FACTS AND STATS: Win 12 for Red Bull heralds most successful season start in F1 history
Losers: Alfa Romeo
Alfa Romeo have gone off the boil recently and extended their run of four races without a point with a muted performance at Spa.
Valtteri Bottas and Zhou Guanyu were encouraged that their pace was a little better relative to their rivals, but poor qualifying speed left them with too much to do on Sunday. They crossed the line 12th and 13th and head into the summer break with plenty of work to do.
Winner: Alpine
This was an extraordinary weekend for Alpine, as it was revealed three of the team's senior staff – Team Principal Otmar Szafnauer, Sporting Director Alan Permane and Chief Technical Officer Pat Fry – were leaving the team, just days after CEO Laurent Rossi was moved aside.
ANALYSIS: Why Szafnauer, Permane and Fry departed Alpine on Friday at Spa – and could Mattia Binotto be part of the rebuilding process?
It wasn't the smoothest of weekends on track either, but Pierre Gasly gave the team plenty to smile about with P3 in the Sprint, giving him his highest single points haul of the season, while Esteban Ocon fought his way into the top 10 on Sunday to end a run of three races without a score. A positive end to a difficult few days.