'It's going to be a good season for us' if Alpine upgrades work in Spain, says Ocon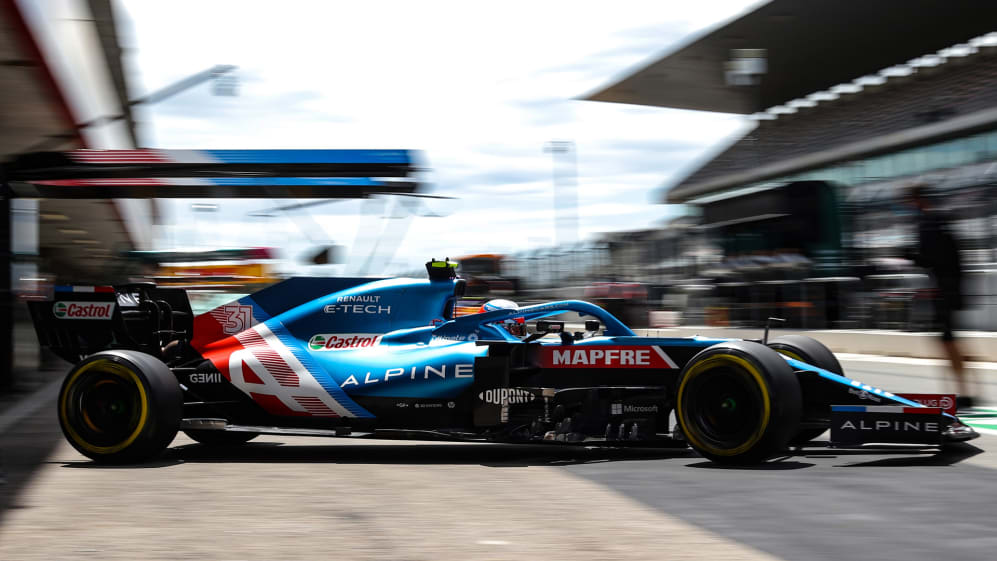 Esteban Ocon has stressed the importance of this weekend's Spanish Grand Prix as he says it will determine whether Alpine's upgrades – implemented in Portugal and Italy – have worked, and therefore how fruitful the rest of their season will be.
Alpine took double-points in Portugal with Ocon seventh and team mate Fernando Alonso eighth, and that result came after with the team's significant development package for Imola and Portimao. Here at Barcelona for round four, Ocon explained why Spain is something of a litmus test for the team.
READ MORE: After a shaky start, Portugal proved Alonso and Alpine are getting the hang of F1, 2021-style
"If they translate here, it's going to be a good season for us, so I think it's going to be a very important weekend," he said, before explaining how the upgrades helped him perform last time out.
"I think the car was nice to drive on the tricky track with very low grip. I think stability was pretty decent from entry of the corners to mid-corner. I think everyone was struggling a bit in traction but I think it gave us the confidence to push in quali and in the race it was working well," he said.
That result put Alpine fifth in the constructors' standings heading into Spain, and while they are 39 points behind Ferrari in the standings, Ocon said the upgrades have helped elevate the atmosphere in the team.
"It's been a great weekend," he said of Portugal. "Very pleased with the progress that we made from the first race to the third race. We made a little step in Imola with the upgrades we got and we continue working, digging and searching for what we could do to optimise what we have… and definitely made a step in Portimao.
READ MORE: 'We will miss the fans' – Sainz and Alonso disappointed grandstands can't be full for home race
"We are coming here in Barcelona feeling good, there's a good atmosphere in the team; of course, it had been a tough weekend for us last year here so we are going to push to turn that around and continue our improvements."
Last year, Renault missed out on points in Spain with Ocon 13th and then-team mate Daniel Ricciardo 11th in the race. But with homecoming two-time champion Alonso back at the wheel in front of his home fans, plus a newly-upgraded A521, Alpine hope for more this weekend.