'We will miss the fans' – Sainz and Alonso disappointed grandstands can't be full for home race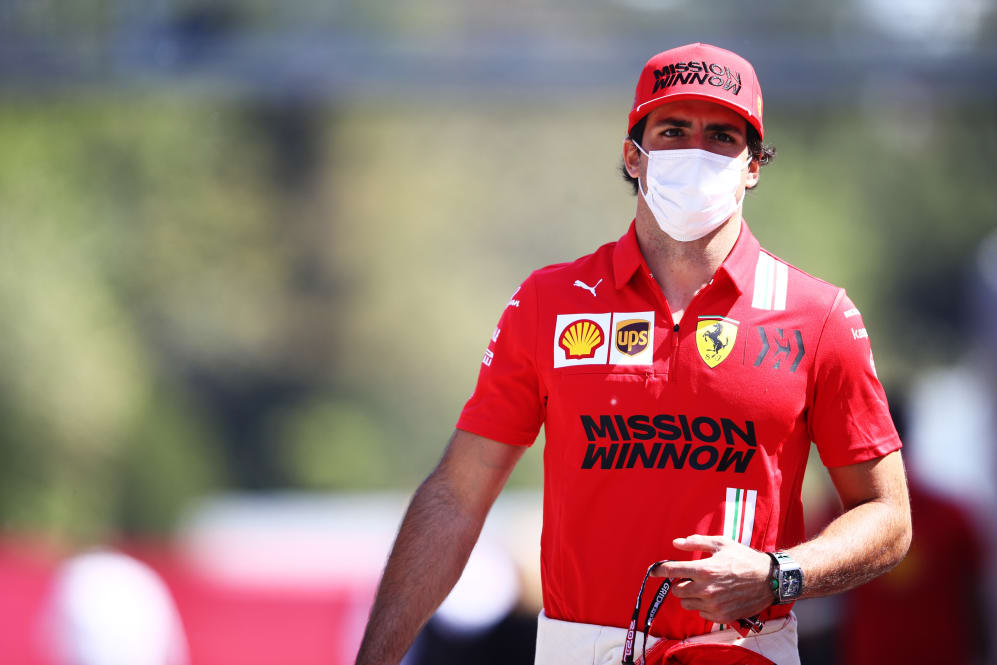 Carlos Sainz and Fernando Alonso have admitted their disappointment that there will be very few fans allowed to watch their home race in Spain this weekend, amid ongoing restrictions because of the Covid 19 pandemic…
The race at the Circuit de Catalunya-Barcelona will be Sainz's first as a Ferrari driver, while Alonso will be racing in F1 on home soil for the first time since 2018, after returning to the championship this year with Alpine.
READ MORE: FORM GUIDE: Is 2021 the year Mercedes' exceptional Spanish GP run comes to an end?
Circuit officials reached an agreement to allow 1,000 fans in the grandstands on Sunday, but that figure is a world away from the venue's 140,000 capacity. The rest of the weekend will be a closed doors event.
"It's always a special feeling," said Alonso ahead of his home Grand Prix. "Racing here always bring a lot of good memories, and a lot of support from the fans.
"Unfortunately we don't have them, we only have a limited number, which will be already welcome, but we are used to race here with more than 100,000 people.
We will miss the fans, but hopefully they will support us from home and we can execute a good weekend
"Coming to this circuit, we know very well after winter testing and a lot of years on the calendar in F1 - this year is a bit different, did testing in Bahrain, so we don't know much about the cars in Barcelona and we don't have the fans. For me, it's a bit sad, but we will try to put on a good show on television."
READ MORE: Alonso's first home race since 2018 and 4 other fascinating storylines ahead of the Spanish GP
Sainz has an impressive record at his home race, scoring in all six attempts, with a best result so far of sixth. Like Alonso, he's sad most fans will miss out on attending this year.
"I'm always excited and always a bit more motivated when you are on your home soil, your home Grand Prix," said the Spaniard.
"This year, a bit like last year, the vibe is different, not having the people there to support you. Not having the quick chats where the fans tell you something funny and you have a chance to talk to them.
"I think in particular it's different this year with the comeback of Fernando, and me being part of Ferrari. I think this Grand Prix would have been exciting with full grandstands. We will miss them, but hopefully they will support us from home and we can execute a good weekend."