Video
'It's going to be a nightmare' – Hamilton braced for more qualifying shenanigans at Monza this year
Last year's qualifying session at Monza's fabled Temple of Speed ended in bizarre circumstances as several drivers missed the chance of a final run in Q3 as they jockeyed for position at slow speed in a bid to get in line for a tow. So should we expect a repeat of that 'mess' this year? World champion Lewis Hamilton thinks so, even with new FIA measures in place...
At such a high-speed track, getting a tow – sitting in the pocket of air behind another car, giving the driver a slipstream-induced speed boost – can make or break a lap time. And with the field generally very closely bunched in 2020, it's feared we could see similar scenes to 2019 in this year's qualifying session.
READ MORE: Pole-sitter Leclerc calls 2019 Monza qualifying 'a big mess' as several drivers time out
"I guess it will be the same story: Everyone will go for a tow – you need one here to do a good lap," said Haas driver Romain Grosjean. "If it was down to me it would be one lap per driver, each one after the other. Then there wouldn't be any issues with slow cars or slow laps or whatever. It will be complicated and up to us to do the best job we can."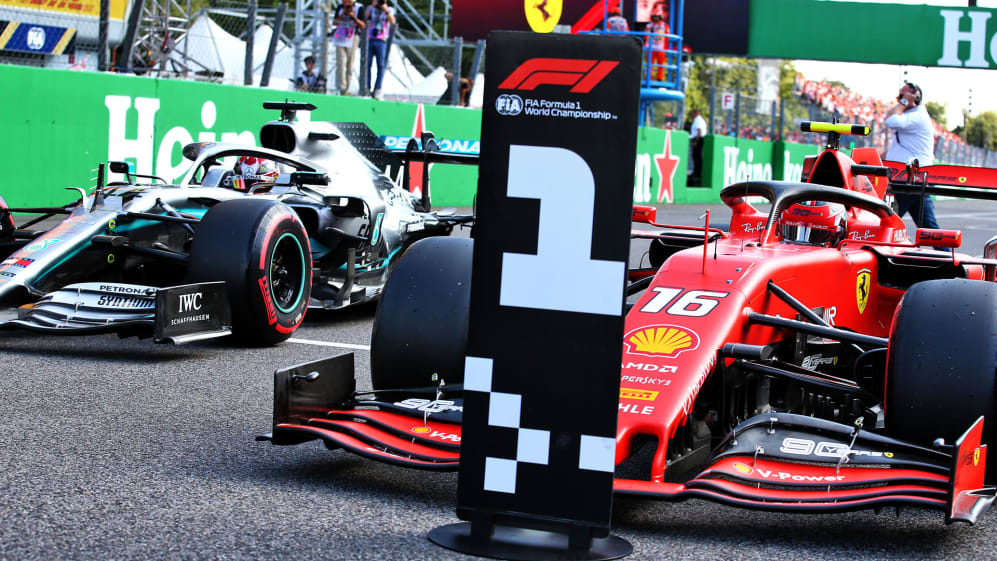 Grosjean's suggestion for a one-off return to one-lap qualifying is not on the cards, even after similar scenes in qualifying for Saturday's F3 race, but the FIA have moved to stamp out cars driving 'unnecessarily slowly'.
After several drivers complained of rivals running off speed in Friday's FP1 session, FIA Race Director Michael Masi issued revised race notes ahead of FP2, reminding them that "acts such as weaving across the track to hinder another car may be referred to the stewards" and that a maximum time will be "used as a guide by the stewards to determine if a driver is considered to be driving unnecessarily slowly on an out lap or any warm up lap."
Fastest in FP2, Lewis Hamilton - a six-time Monza polesitter and five-time winner - said he was still anticipating problems.
"It was difficult in the past – I didn't even get to do my last lap last year. So I think it's going to be interesting," he said.
"Maybe that will help," he added of the FIA's plans, "but I still think it's going to be a nightmare in the last corner with everyone trying to get a gap. It's definitely going to be hard work."
So, the drivers have been warned. But how will it play out? One thing's for sure: Saturday's qualifying session is going to be even more unmissable than usual…