'It's good to be back' – Ricciardo prepares for comeback in Austin after 'frustrating' spell on the sidelines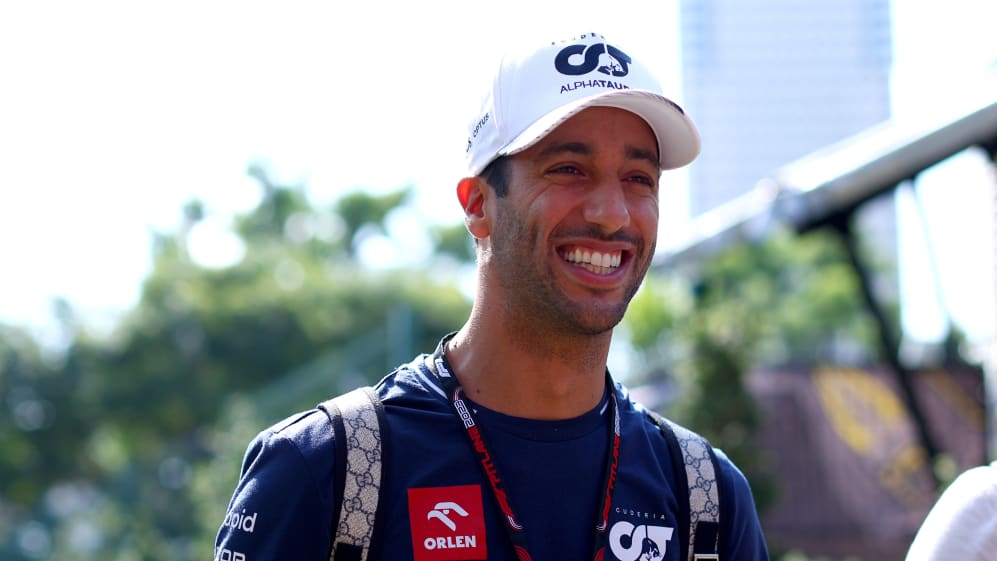 Daniel Ricciardo has confirmed that he will be back racing for AlphaTauri at this weekend's United States Grand Prix, bringing an end to his five races on the sidelines following a broken hand.
Ricciardo started the season as a reserve driver for Red Bull but replaced Nyck de Vries at AlphaTauri in July for the Hungarian Grand Prix. However, he has missed the last five races after breaking his hand in Zandvoort.
F1 NATION: Verstappen charges on, Mercedes look to bounce back and Ricciardo returns – it's our United States GP preview
The Australian suffered a broken metacarpal in his left hand that required immediate surgery after crashing into the barrier during the second practice session at the Dutch Grand Prix in August.
Ricciardo has been working his way back to full fitness by completing laps in the Red Bull simulator, and he also got back behind the wheel of an F1 car at a demo run in the RB7 in front of 30,000 fans in Nashville, Tennessee earlier this week.
Speaking ahead of his return this weekend, Ricciardo said: "It's good to be back. My hand is much better, and the simulator was a useful way of assessing it. I tried it out in the week before Qatar, but I didn't feel it was at full potential.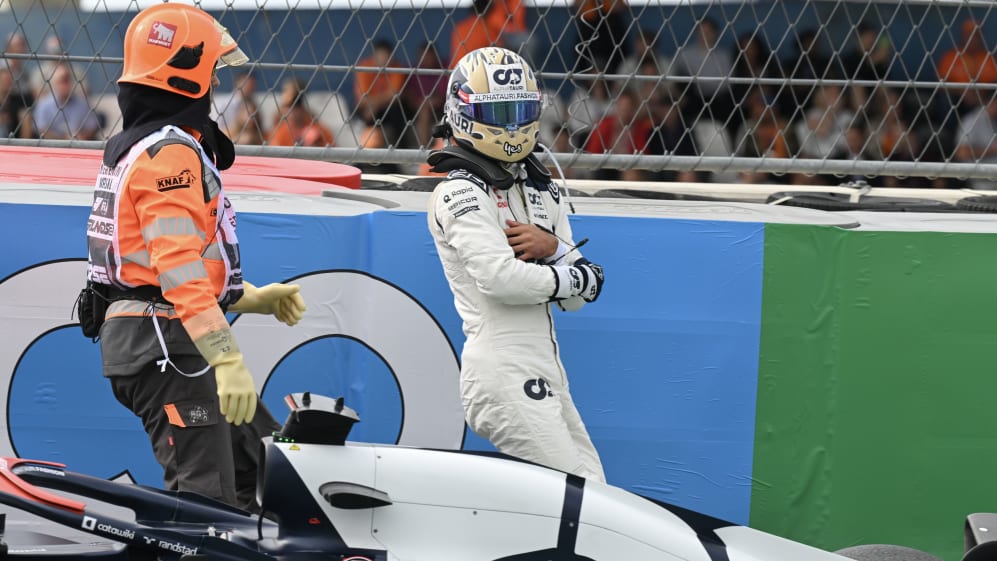 "So, I spent the rest of that week in the UK, spending more time in the sim, and got to a point where I felt ready to go. My overall fitness is fine as I kept training as much as I could, although I obviously couldn't do much with my left hand or arm for a while.
IT'S RACE WEEK: 5 storylines we're excited about ahead of the 2023 United States Grand Prix
"It was definitely frustrating watching the past few races, especially as I'd gotten myself to a place where I was so ready to go again and race, and then I did two events and had to hit 'Pause' again, but actually, the time without racing went quite quickly."
In his absence, AlphaTauri introduced a few upgrades on their AT04, and while Ricciardo says he has had a feel for the updated car in the simulator, he is looking forward to getting back out on track at the "unique" Circuit of The Americas.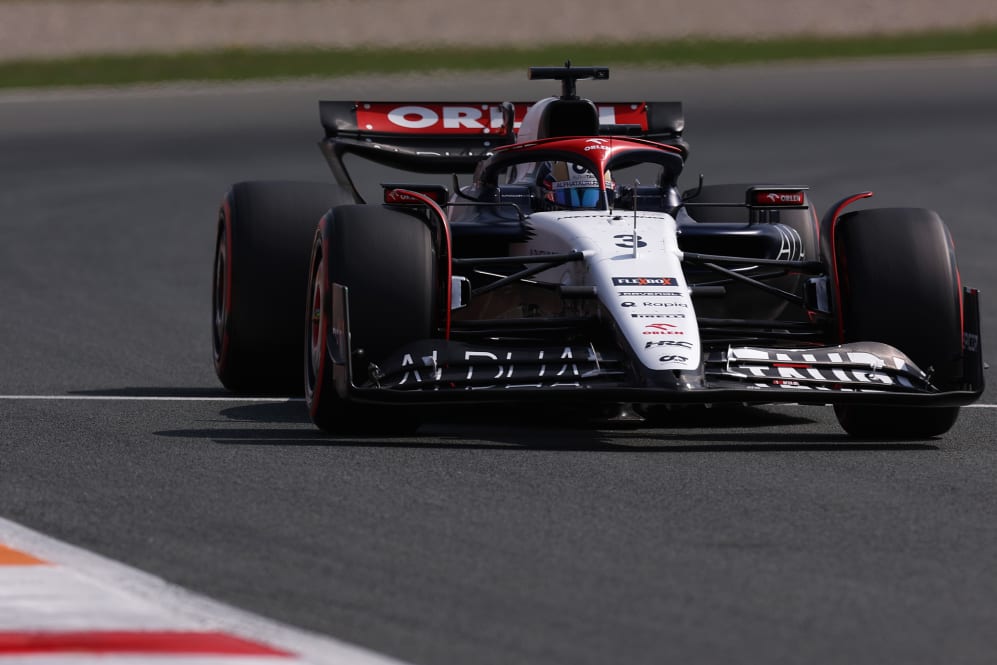 "The current car has moved on a bit since I last drove it, but the sim was useful to get an idea of what the changes and updates have delivered," said Ricciardo. "I felt a little bit of their effect, but it's one of those things I think, once I get on track, I'll feel them to their full effect.
READ MORE: AlphaTauri CEO Bayer says team have selected new 'identity' for 2024
"I was there in Singapore when they tried it the first time, and it was interesting to hear the feedback and comments, which were mostly positive. So, I'm excited to see what it's like first-hand. As for this weekend, I've always enjoyed Austin.
"It's very unique for a modern-day circuit, and the undulations and bumps mean it's physical. It does beat you up, but I think I like that. I like the challenge. A lot of the apexes are quite wide as well, so there are some peculiar corners which make the track exceptional and stand out."