'It's good to finally be back' says Leclerc despite losing out on Zandvoort pole to Verstappen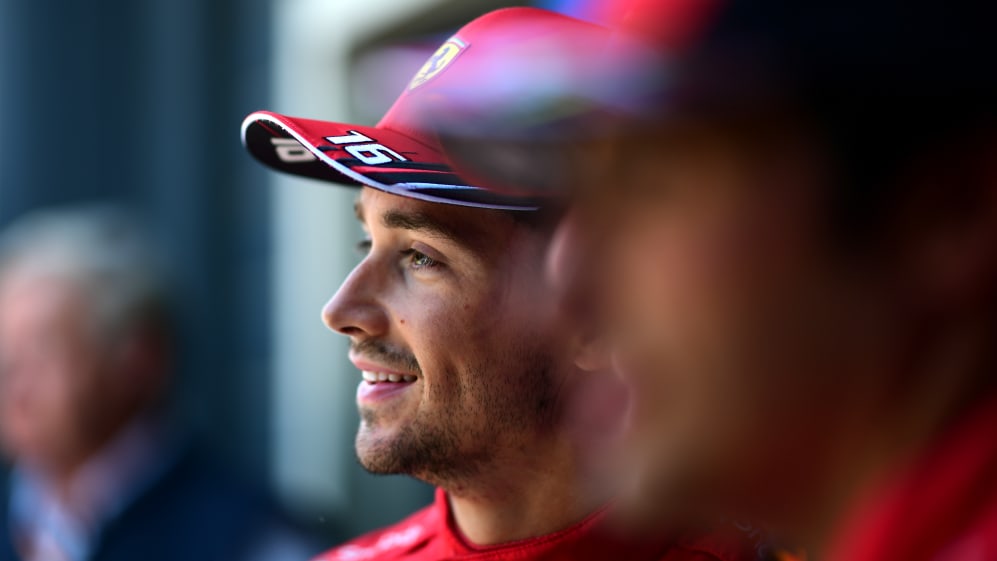 Just 0.021s split Charles Leclerc and Max Verstappen in the fight for pole at Zandvoort. And while Leclerc rued a mistake at Turn 10 that cost him pole, he and his team mate Carlos Sainz were buoyed by Ferrari's turn of pace on Saturday.
Leclerc said he knew "exactly" where he lost those two-hundredths to rival Verstappen, having run wide at Turn 10. However, the Monegasque aced Sectors 1 and 3 and said afterwards that he was looking forward to being back in the fight as he aims for a first win since Austria.
"It's pretty obvious if you look at the onboard, I did a mistake at Turn 10 and I went very wide," said Leclerc of his mistake. "I think I lost a bit more than a tenth compared to my previous lap. It happens, it's like that when you push at the limit.
READ MORE: Verstappen says he took 'full risk' to nail pole position for home race as Perez explains Q3 spin
"It's good to finally be back to where we were for the first part of the season, at least competitive. I think the pole position lap today was in the car, I just didn't put everything together. But anyway, happy. It's been now four, five races that I'm not really confident with the balance of the car in qualifying because in the race we always seem to find the right balance on my side, but in qualifying I struggle quite a bit.
"And it was the same today, but at the end we managed to do a good lap anyway at the end. So, let's focus on tomorrow, Carlos and I are starting right behind Max, so hopefully this can be a little bit of a help."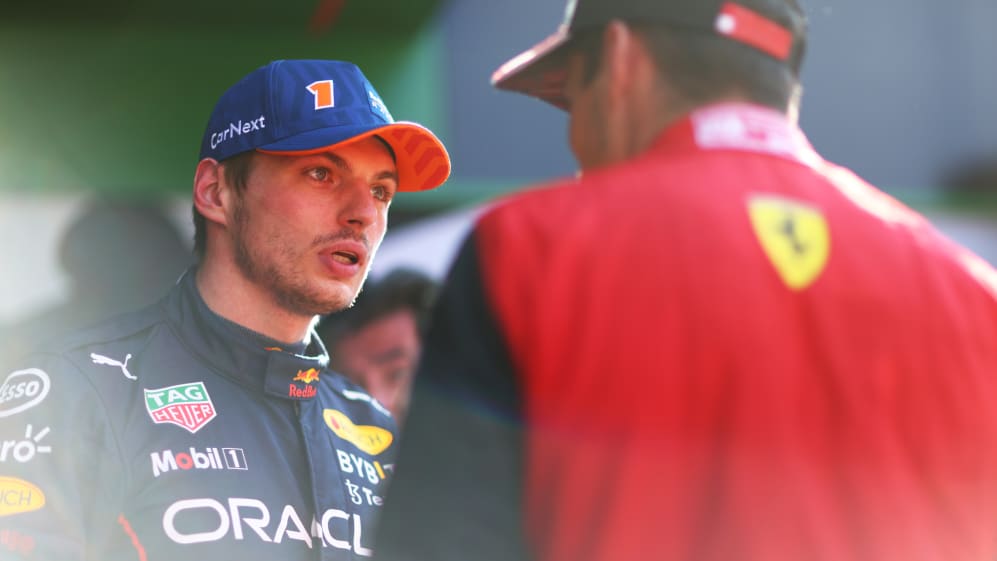 With two Ferraris starting behind the lead Red Bull – Sergio Perez fifth on the grid thanks to his Q3 spin – Leclerc said there was a chance for the Scuderia to cause an upset on Verstappen's home turf.
"Well, the easy way would be a great start, P1 in Turn 1 and then just leave Max behind, but if that doesn't happen again, Carlos and I are in the front so let's see what we can do there. I think you always try and work together whenever you are in those positions. We haven't done the strategy meeting yet but let's see."
READ MORE: Verstappen beats Leclerc to Zandvoort pole by 0.021s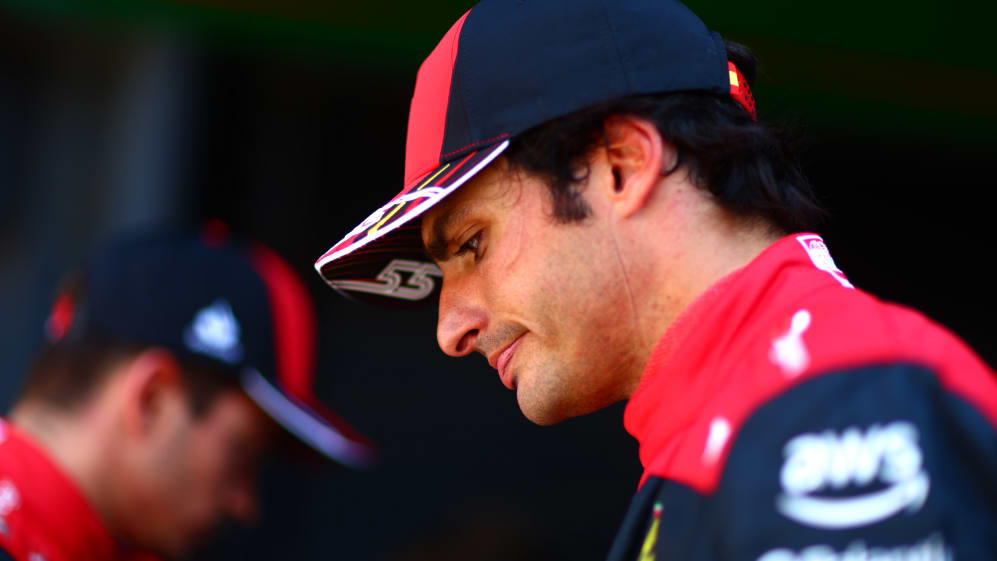 Sainz said he relished a close qualifying session, despite losing out on pole by 0.192s, and echoed Leclerc's comments by saying that Ferrari needed to deploy both their cars to usurp Verstappen.
"When I go back and have a look at the lap, I will find out where that [0.192s] can go but it just shows how tight and how fun qualifying can be around this track. For us, it was proper laps in the limit; unfortunately the balance went towards Max again and Charles and I had to settle for P2 and P3, but tomorrow there's still another chance.
"We are going to give it our best shot, we have two cars in the fight to play around with Max and hopefully in the race he doesn't pull away and we can be competitive. But I can tell you already: we are going to need some good strategy or some good race pace to try and beat Max."