Verstappen says he took 'full risk' to nail pole position for home race as Perez explains Q3 spin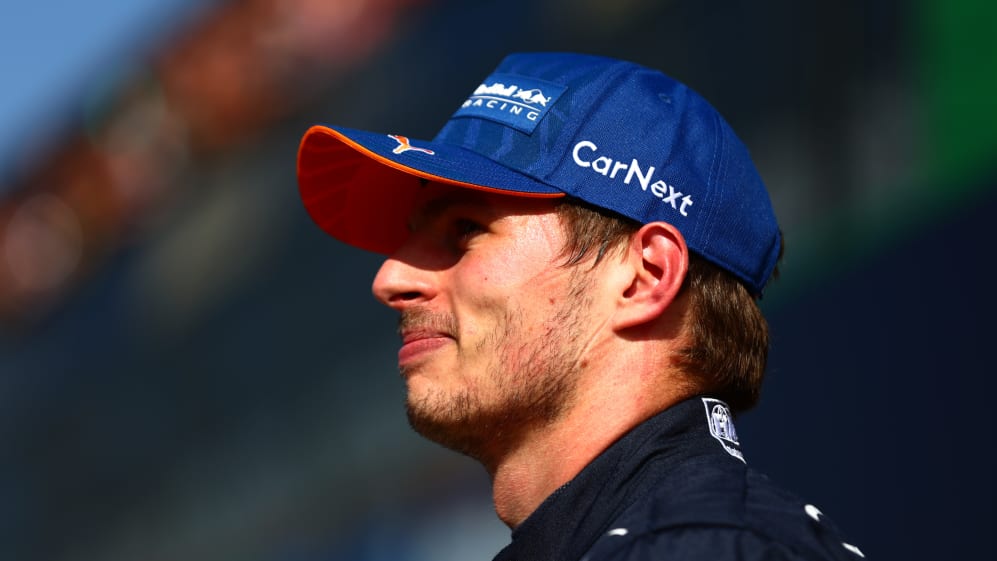 Max Verstappen took his fourth pole position of the season and second at home circuit Zandvoort on Saturday, in a close-cut session that saw him give everything to beat Charles Leclerc to top spot.
Just 0.021s split Leclerc and Verstappen in a tense qualifying session. The Red Bull driver of course has a prime chance to win his second home race – while Leclerc has a chance to upset him and take his first win since Austria. The Monegasque driver set a purple Sector 1 and 3, while Verstappen explained that a fastest Sector 2 was crucial to his pole-winning display.
READ MORE: Verstappen beats Leclerc to Zandvoort pole by 0.021s
"We were quick in qualifying but it never really showed," said Verstappen. "Sometimes I went a bit early then didn't go for another run, Q2 was on a scrub tyre only, so yes, really happy with Q3 – really fine margins.
"And also the last run was a bit compromised with the out-lap because of just getting one extra car in front of me, then I had to slow down a bit too much in the first sector… so the tyres were not really switched on, then I managed to recover a bit in Sector 2 and that was just enough for pole.
"I knew that I was losing a bit of time there, so yes, just full risk, of course, in Q3."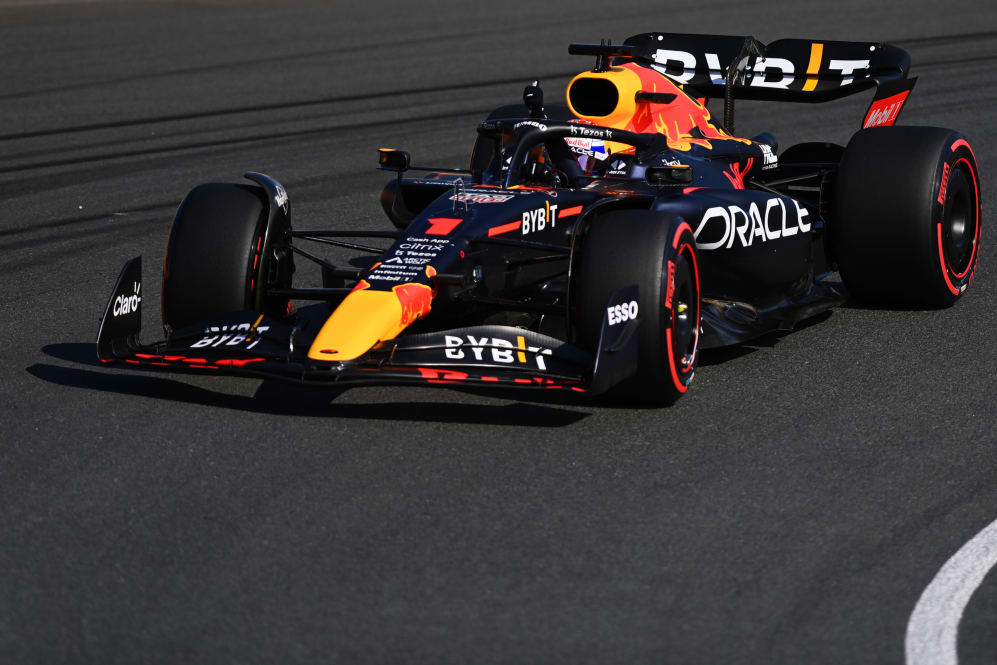 The Dutchman praised his team for delivering a fast RB18 after he missed much of FP1 with a gearbox issue and had to rush to make up time in FP2 before Leclerc topped the final practice session.
"Yes, it was a special qualifying, especially after yesterday, it was really tough, and we had to change the car around quite a bit because we didn't really have information. Basically, this morning was about learning quite a bit of the car and all about fine-tuning towards qualifying," he said.
EXCLUSIVE: Piastri on joining McLaren, leaving Alpine and making his F1 debut
"I think we have a complete car. You can see how quickly it changes though, because in Spa we were dominant, here it looked a bit tricky initially, and now it was very close in qualifying, so you can clearly see on higher downforce tracks, we seem to struggle a bit more to extract the best out of the car.
"But it's still a quick car and after last night you see that the whole factory and here at the track, we made the right choice with the car and how to make it fast.
"I think it will be close, but basically for most of the races this year it has been like that. And I'm looking forward to it, and I hope that we can have a good race."
As for team mate Sergio Perez, he brought out a yellow flag late in Q3 with a spin at Turn 13, and ended up fifth on the grid between the Mercedes drivers – neither of whom had a chance to improve as a result of Perez's mistake.
"Yeah, just did a mistake," said Perez. "I went in too deep and unfortunately kissed the gravel a bit while I was picking up the power and that really sent me off. It was a big shame unfortunately, but it is what it is.
"I think we've got a good chance for tomorrow. So hopefully we are able to get back on to it, have a strong start and hopefully we are able to make some good progress."