'It's one of the greatest opportunities' – Hamilton opens up on being part of Chelsea FC takeover bid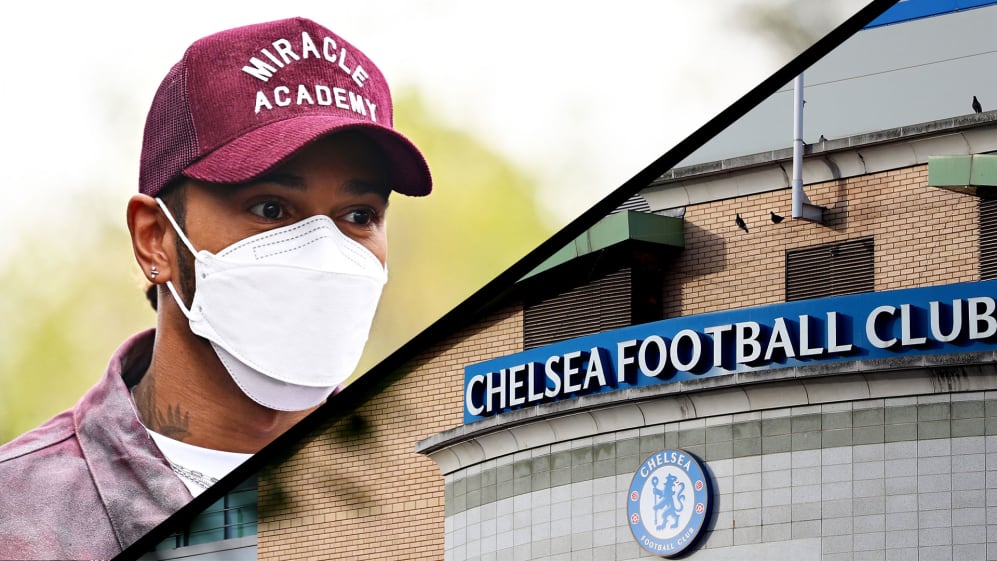 Seven-time Formula 1 world champion Lewis Hamilton says joining a bid to buy Chelsea Football Club is "one of the greatest opportunities".
The Mercedes driver is part of a consortium led by Sir Martin Broughton that includes his friend and 23-time Grand Slam tennis champion Serena Williams.
Hamilton, who is a fan of Chelsea's London rivals Arsenal, has long had an interest in football, playing as a kid and trying out for a spot with Stevenage Borough, a local team in the town where he was born.
READ MORE: Hamilton is the 'captain' says Russell as he explains dynamic between Mercedes team mates
"We were contacted and Sir Martin took time to speak to me on the phone and explain his and his team's goals, if they were to win the bid, which was incredibly exciting," said Hamilton.
"It was very much aligned with my values. As a kid, I remember collecting all the stickers and books to trade cards. I remember filling all of those up as a kid and collecting all those pennies and trading them for sweets with the other kids for the most valuable ones.
"When I was younger I was trying to be the best player I could be and actually play for a team, so I was trying out for Stevenage Borough when I was younger but then I was in the racing space. I could have only ever dreamed of being an actual integral part of a team but that's for me the most exciting thing."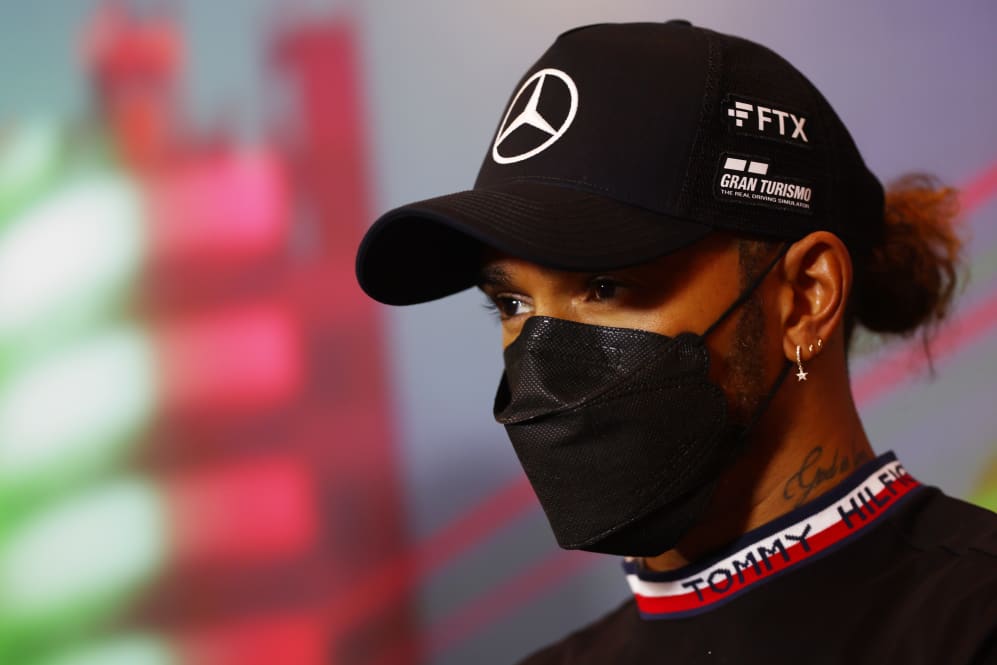 He added: "From five or six years old I became a supporter of Arsenal but my Uncle Terry is a big blues fan so I've been to so many games with him to watch Arsenal and Chelsea play.
"Ultimately I'm a sporting fan. Chelsea is one of the biggest clubs in the world and one of the most successful. When I heard about this opportunity I was like 'wow'; this is one of the greatest opportunities to be part of something so great.
"They've been quite leading in their work in D&I [diversity and inclusion] and becoming more diverse and progressive," added Hamilton. "Our goal is to continue the work that they have already done and have even more of an impact and engage more with the community."
READ MORE: Mercedes steeling themselves for 'challenging' Imola Sprint weekend
Hamilton said that his "primary focus is continuing in Formula 1", the Briton contracted at Mercedes until at least the end of the 2023 season, and added "this isn't my first business venture or investment".
Hamilton was speaking at Imola, ahead of the Emilia Romagna Grand Prix with the Mercedes driver looking to kick on from a difficult start to the season that sees him sit fifth in the drivers' standings, 43 points adrift of championship leader Charles Leclerc.